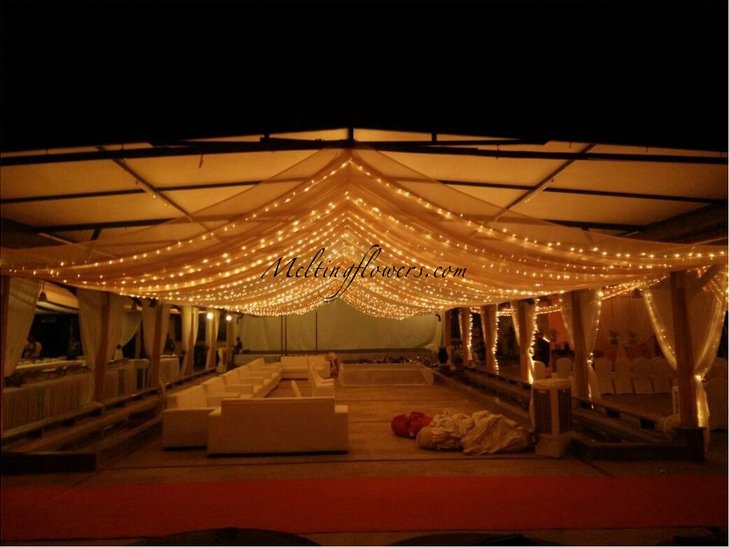 "Marriage is the golden ring in a chain whose beginning is a glance and whose ending is eternity"
Planning for a wedding in India is itself a big event which is held for so many months. After a lot of tedious planning sessions, the best of all wedding venues, photographers, makeup artists, wedding planners and a lot more elements are chosen with utmost perfection. Indian weddings involve numerous pre-wedding events each possessing its own importance. Some of them are bridal shower, mehndi and sangeet ceremony, tilak ceremony and a lot of others based on the tradition you follow. The day of wedding is a much special occasion incorporating a plethora of rituals performed with rich traditional values. Here are a few Indian wedding decoration themes that can blow your mind.
Fulgent Billowed Drapes Theme:
Theme wedding decorations have a special and unique quality embedded within. Fulgent billowed drapes are used to adorn the ceiling of a wedding hall. This theme can be applied at any place in the wedding hall, preferably the wedding stage or dining area. Drapes are usually chosen from the best decorative fabric. They are also chosen based on the color preference. String lights are used to brighten this decor.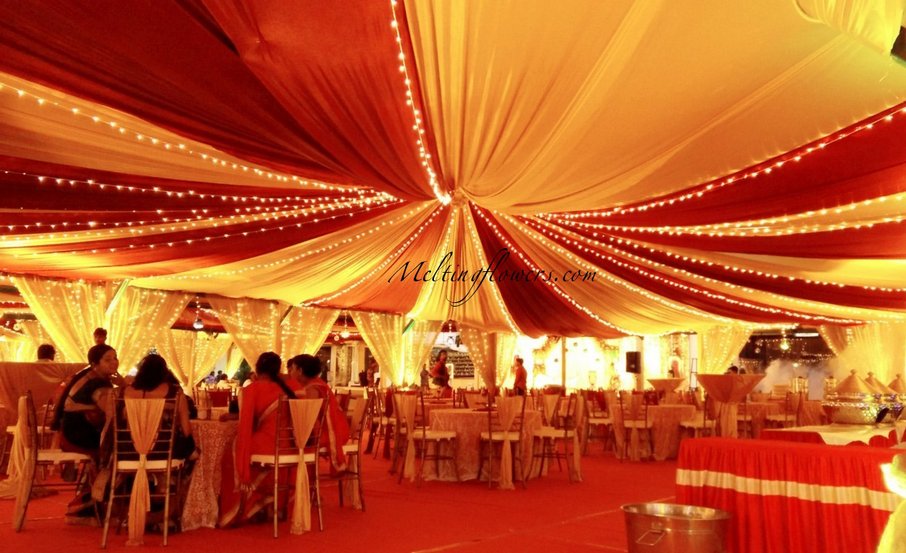 Marriage decorations sometimes involve a single colored theme for decorations and one popular color is white. Here is a fairytale themed wedding using white fulgent drapes creating an auspicious and chic look. White crystal chandeliers add extra exuberance to this theme.
 Faddish Decorative Panels Theme:
Reception stage decorations are becoming so cliched these days. To bring a twist of novelty in any theme, decorative panels can be used to adorn the wedding stage. An exact proportion of flowers that match with those panels are used to add fragrance and elegance to it. To bring a royal look onto the theme, chandeliers made of quality fabrics are used to adorn the ceiling.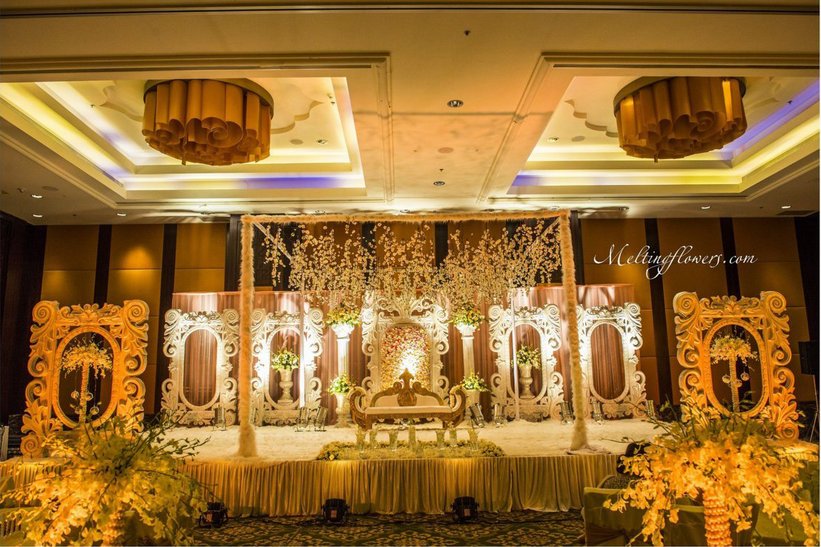 Rustic Log Cabin Theme:
To bring a rustic look to the wedding stage, the wedding can be held inside a log cabin. Floral decors are created for the top with drapes adorning the backdrop. Drapes of gold and yellow colors are chosen to add more rusticity to the theme's beauty.
Chromatic Poolside Theme:
For any outdoor wedding decor, the perfect combination of lighting is very important. Poolside wedding theme is one of the exotic ideas among Indian wedding decoration ideas. Here is a chromatic theme incorporating vivid colors for various decors in the wedding. On the whole, it resembles a colorful and vibrant arena.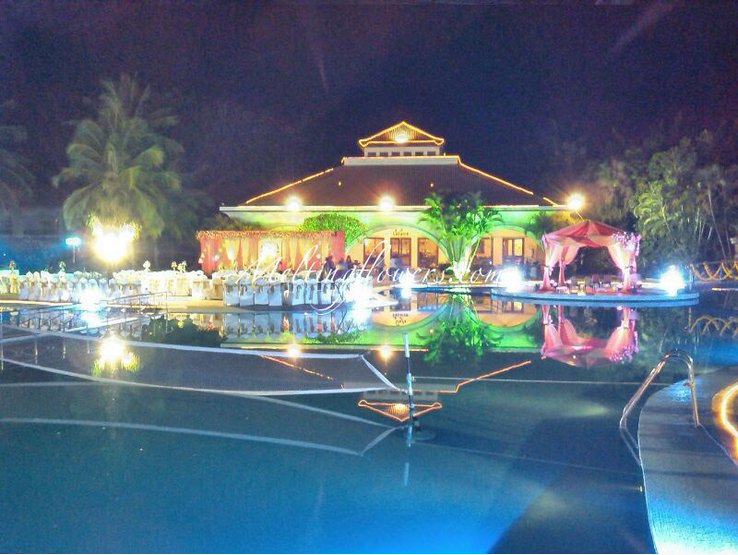 These themes will surely enhance the beauty of wedding decorations and take it to the next level. Happy decorating and wishing the couple a prosperous life ahead!
"The best time to love with your whole heart is always now, in this moment, because no breath beyond the current is promised."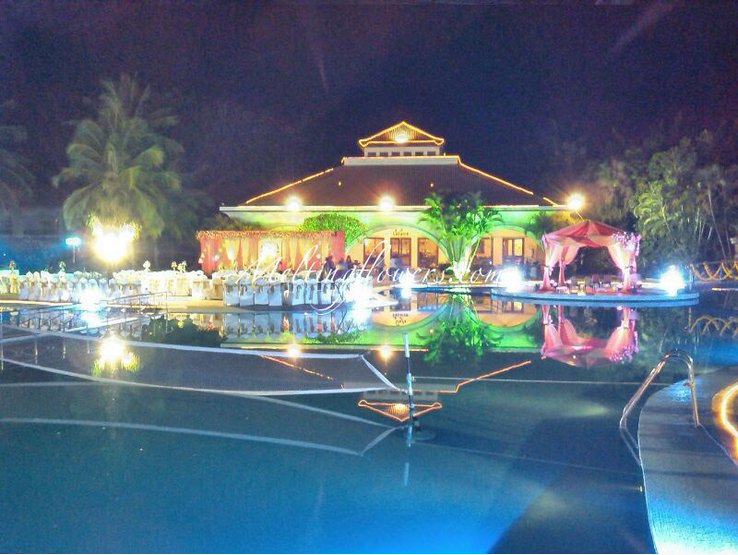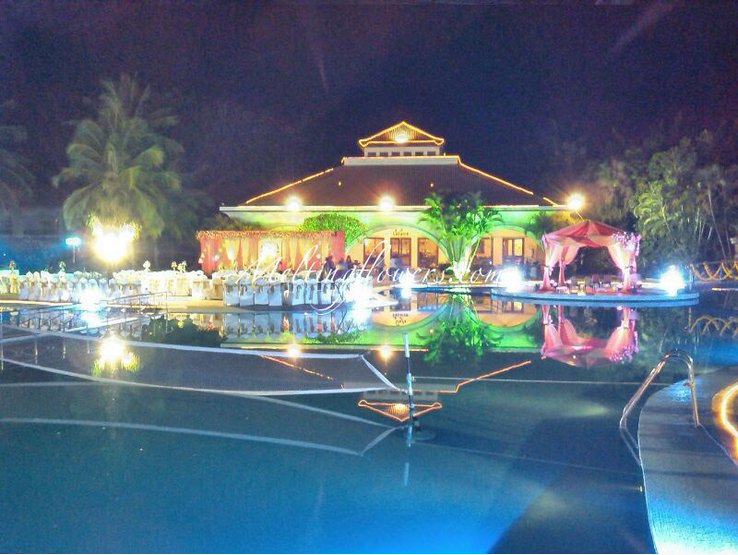 Save
Save
Save
Save
Save
Save
Save