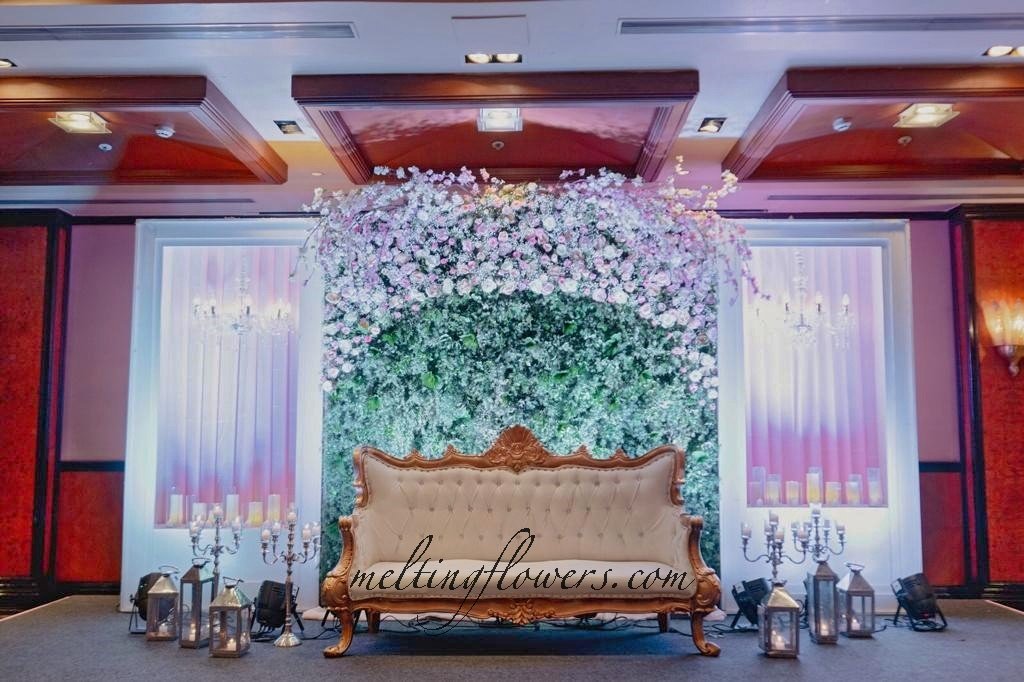 Weddings in India are all about love, celebration, rituals and flowers. There's so much flower around in every Indian wedding that it just makes the whole arrangement more beautiful and elated. Flowers are used in many forms in Indian weddings from décor to jewelery to wedding garlands and more. Here are a few important uses of flower in an Indian wedding:
1. Wedding Decorations
Most importantly the wedding decorations are incomplete without a flower theme going on. The whole colour palette is decided on the basis of kinds of flower chosen for the decoration. When flowers are combined with other décor pieces like colourful lights, lamps, curtains and more it completes and accentuates the whole ambience of a wedding.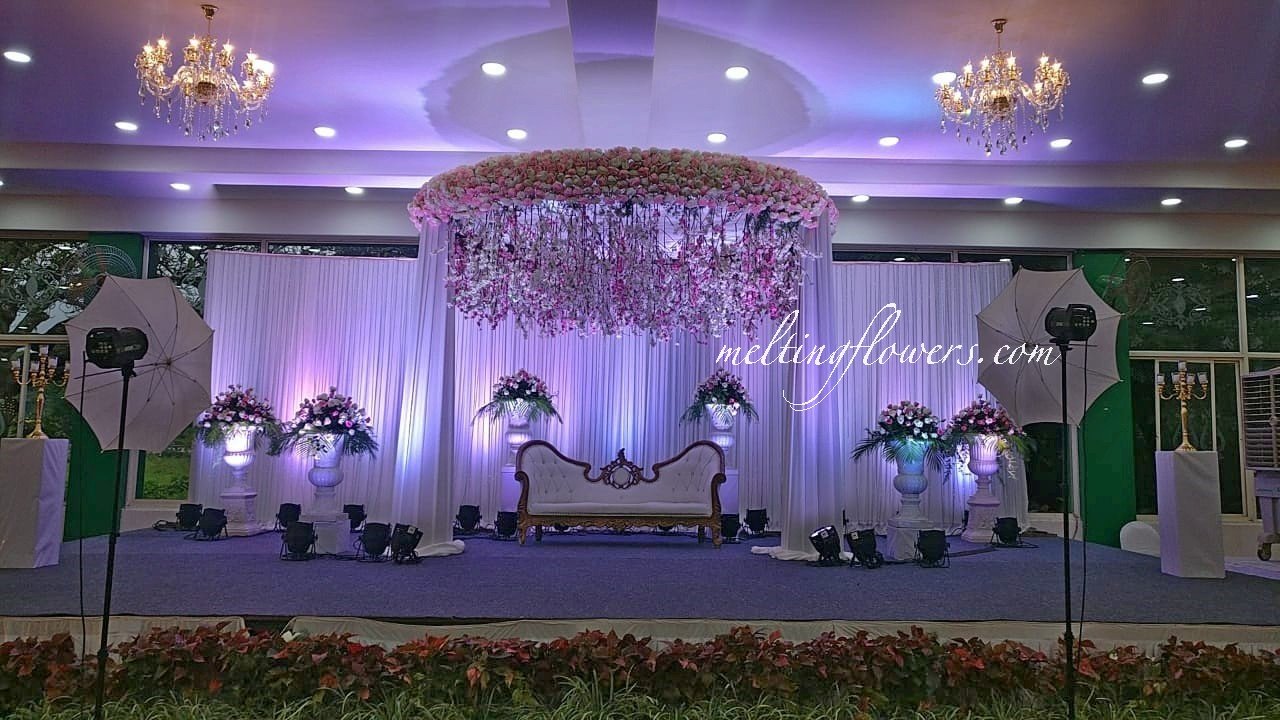 2. Mandap Decorations
The mandap is the place where most of the rituals in a Hindu ceremony take place in India. Mandap has to be formed and decorated by the flowers according to Indian culture. Mostly flowers like jasmine, marigold, roses, orchids and more are used to mandap Decoration which is a centre of the stage in a wedding.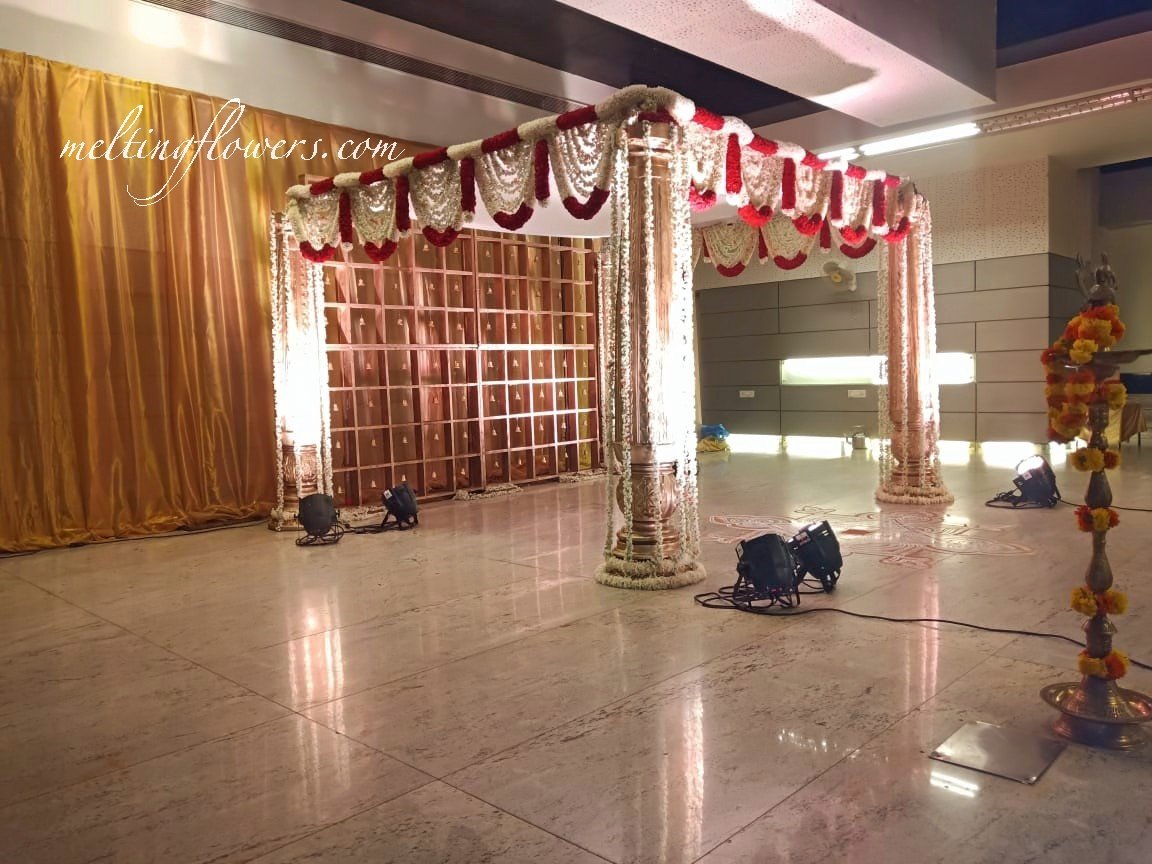 3. Varmala
Exchange of Varmalas or wedding garland is an important ritual in the Indian marriages and these varmalas are purely made out of natural and fresh flowers. With changing fashion trends, there are wedding garlands available of every flower and every colour.
4. Showering Petals
There's a custom of showering the couple with rose petals when they are taking the Agni Phera which is an important part of the wedding ceremony. Fresh flower petals are showered by all the closed family members and friends as a way of blessing to the new couple for their new beginning. Rose, jasmine or marigold flower petals are mostly used for this purpose.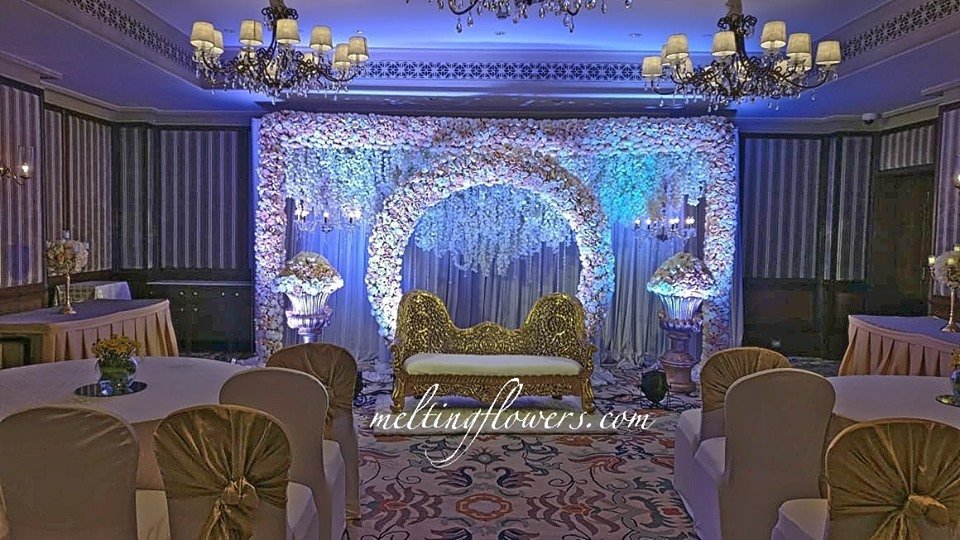 5. Bouquet
Bouquets are used multi-purpose in an Indian wedding decoration ideas. It can be used as an item of décor or even as a piece of accessory that the bride and groom hold to walk with. Flower bouquets are even given out as presents by the guests to the newly married couple as it symbolizes love and celebration.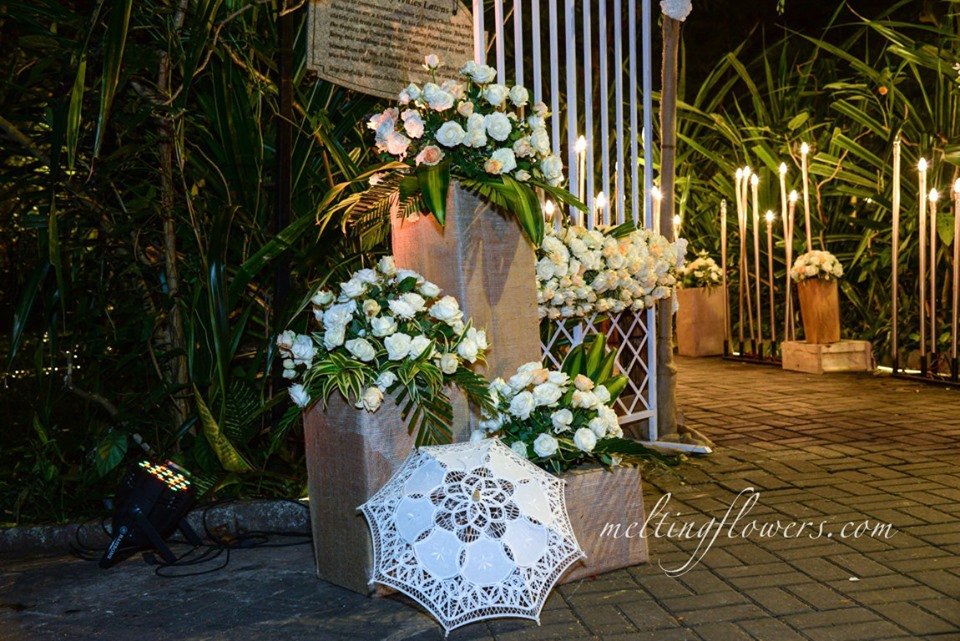 6. Flower Jewellery
Brides have switched to using fresh flower jewellery rather than artificial ones for a lot of their wedding functions like Haldi, Mehendi and sangeet Decor. The trend of flower jewellery has really taken up and right from maang tika to bangles, kamar bandh, Nath, hathfool, maala and Payal, flower jewellery comes in all kind of varieties.