A beautiful flower is every man's delight. Every celebration's charm lies in the essence of choosing the right flowers. May it be to please a pretty damsel on a Valentine or to brighten up the wedding aura, Flowers are for every occasion.
Here's a list of our top picks for stunning flower decoration for elegant wedding halls in Bangalore.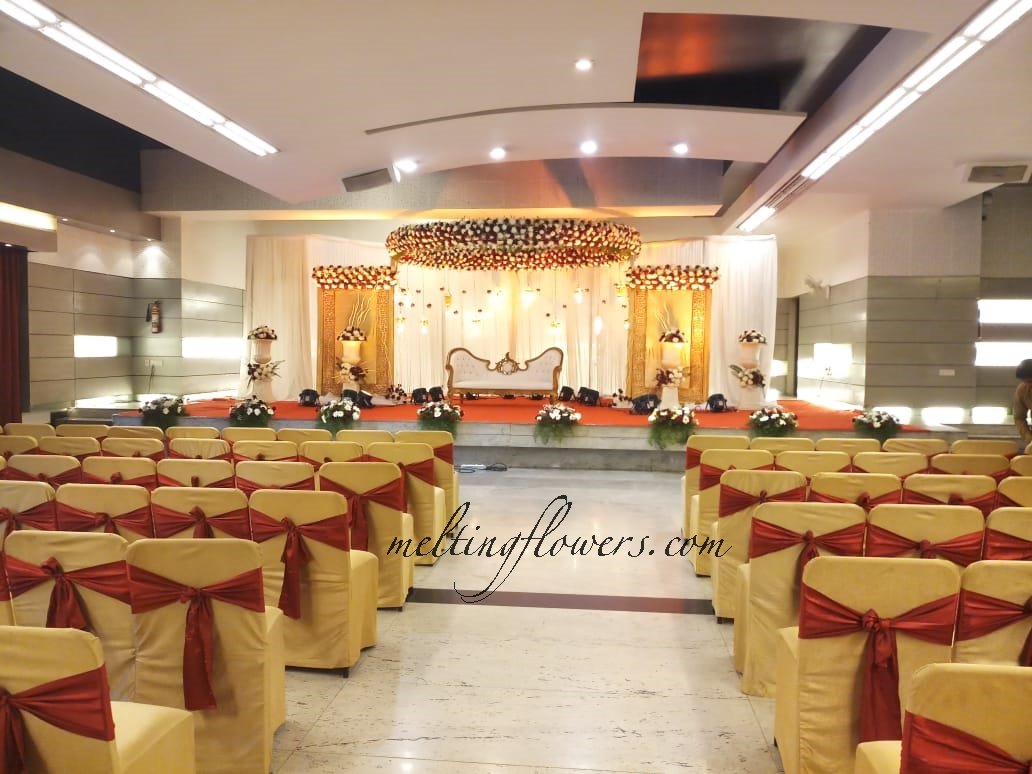 1. Flower Fountain
There are a myriad ways of decorating a wedding hall. One of the newest trend in floral décor is that of a floral Fountain. This gives a cascading outlook of beautiful flowers coming out. It looks quite whimsy and never falls to charm. This gorgeous setup can be accompanied with floating candles and floral petals to give a breath taking fragrance and view.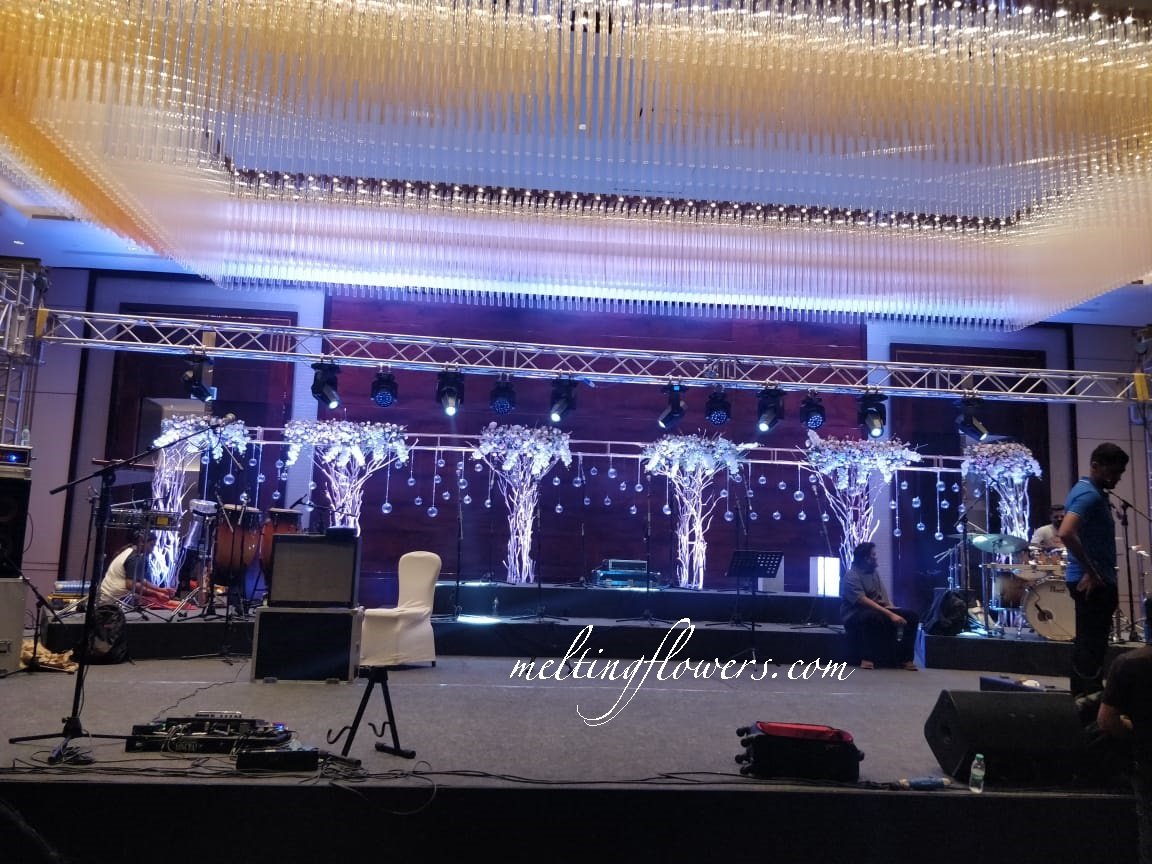 2. Floral Backdrop
Ever imagined a magical wedding which brings smile on your face the moment you set your eyes upon it? Having a Floral Backdrop is a similar concept. You can have a floor-to-ceiling arrangement of flowers in different colour pallete combinations and colour-coordinated with fairy lights to give the wedding venue an amazing décor and a treat for some pretty amazing wedding ceremony pictures.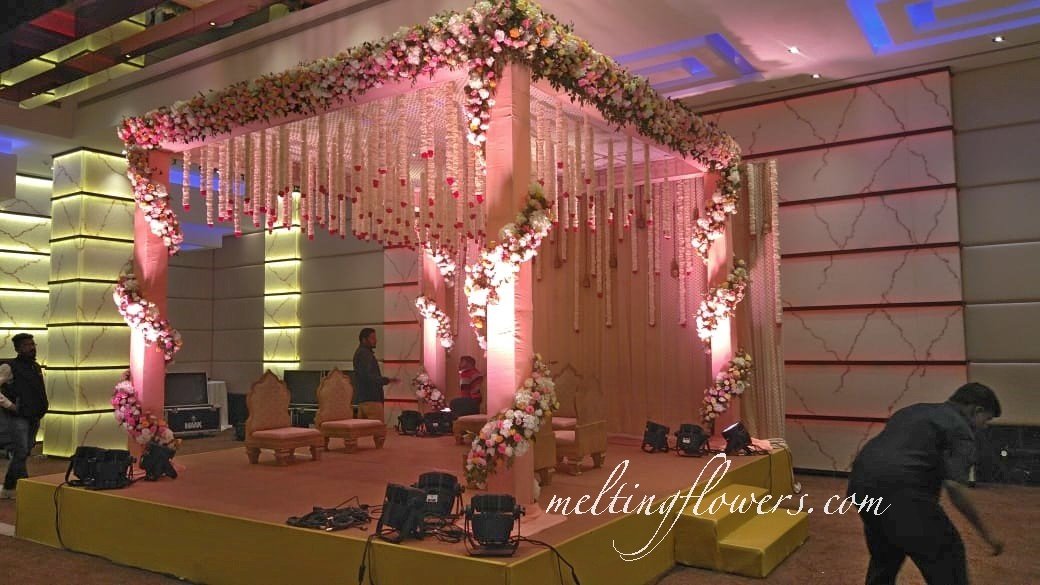 3. Floral Mix Match
With this trending flower decoration, brace yourselves and get ready to receive the best of both worlds. Floral Mix matches and super fun and beautiful. You can come out with your own combinations and complement them with different kinds of leaves. Beautiful blooms adorned in your wedding venue in Bangalore can arrest your guests in their charm on arrival and ensure that the ceremony is even more memorable.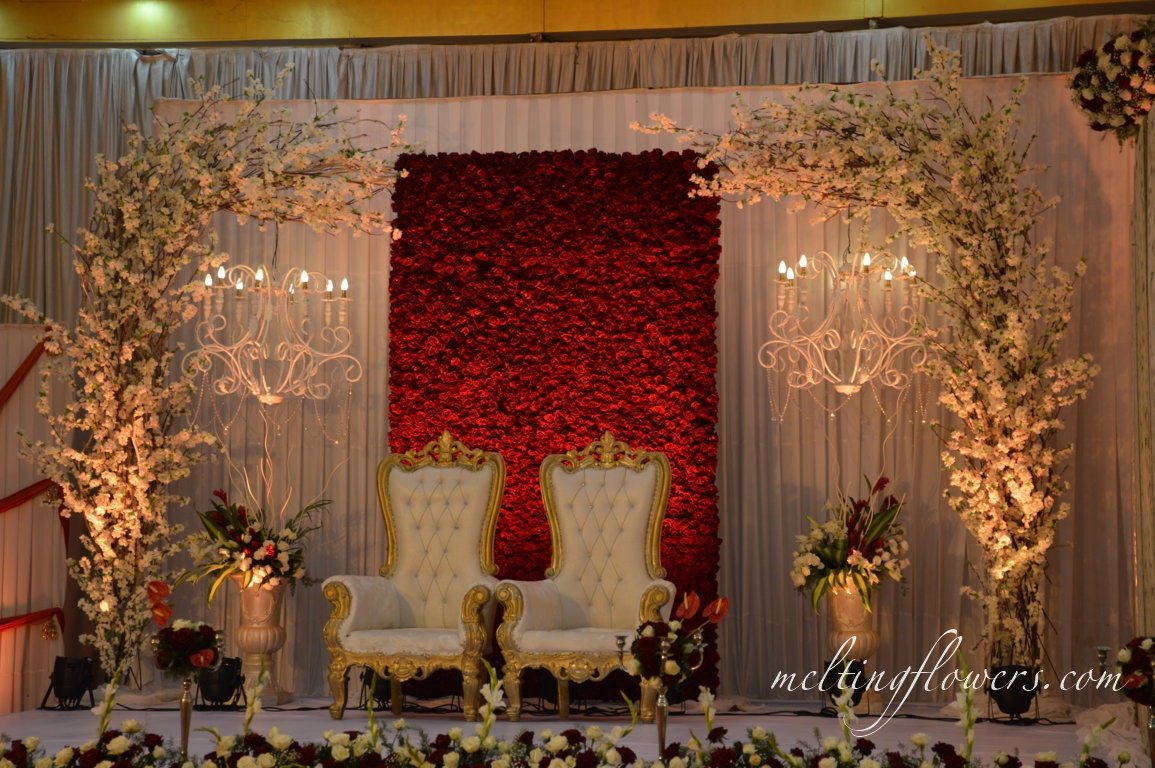 4. Floral Wedding Arch
Weddings are one of the most important days of our lives. Why not speak your vows under a beautiful floral arch and tie a knot forever? Wedding Floral Arch provides a great focal point for wedding photography and adds to a picturesque view. Highly recommended for outdoor wedding decorations, Floral Arch is one of the most stunning decorations.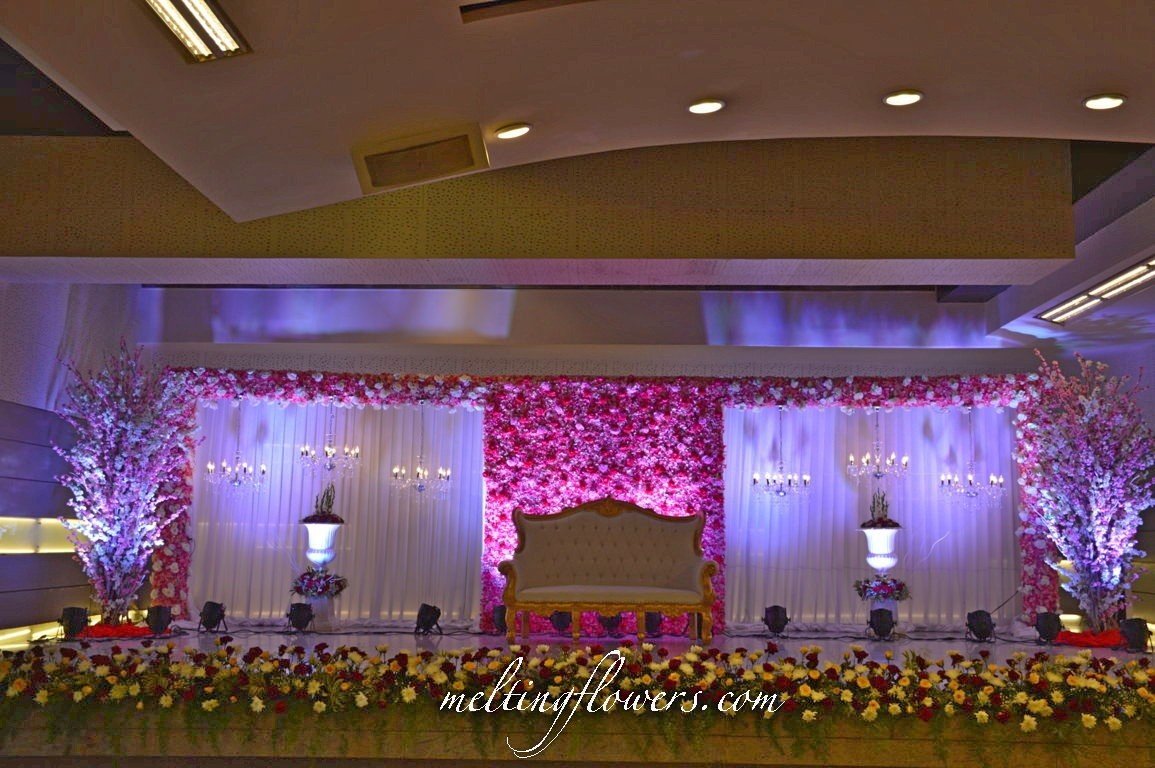 5. Floral Centre Pieces
Wedding flower Decorations are simply incomplete without a beautiful floral centrepiece. Floral Centrepieces are truly an eye catcher, especially at the dinner table. It feels so refreshing to dine amidst such beautiful centrepieces. Vintage centrepieces can be combined with lighter shades of flowers to give a classic and chic look.
These are a few ideas for flower decorations to make your wedding halls as one of best wedding halls in Bangalore.
Make sure that your precious day becomes one of the most memorable and best wedding in Bangalore.