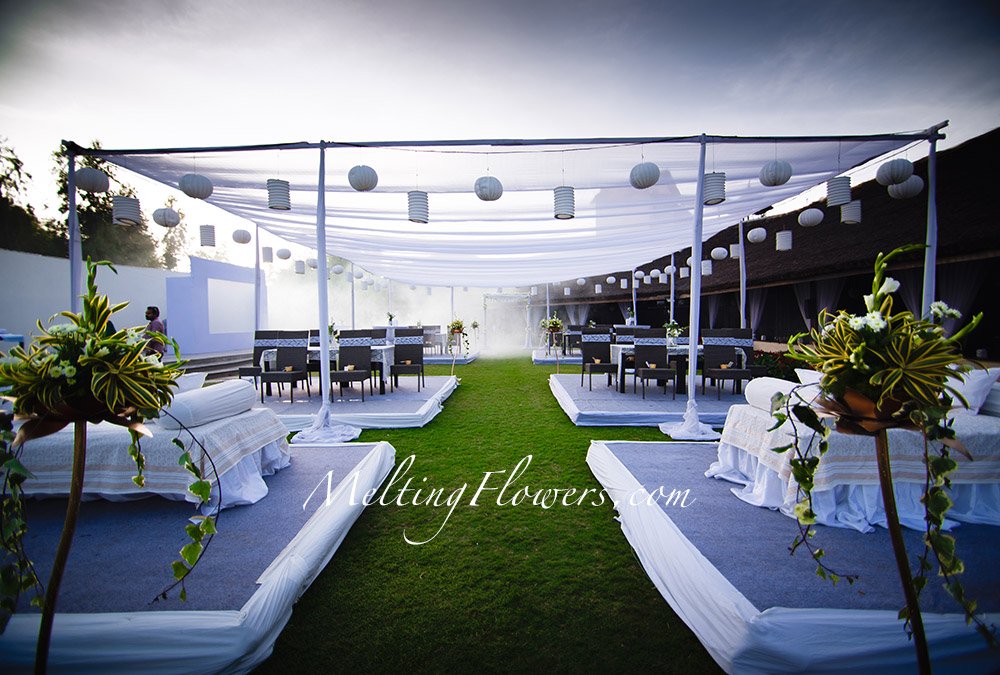 "Simplicity Is The Ultimate Sophistication," says Leonardo Da Vinci.
Whatever your reasons for opting for a minimalist wedding- a modest budget, personal tastes or lifestyle- the best wedding decorators are here to help you achieve more with less. Minimalist decor is not just about doing with less but also about an overall neater appearance rather than the usual overwhelming embellishing. Start from scratch- ditch the readymade stuff, go for DIY (even handwritten) invitations- these also add an element of individuality and closeness to the process, making you feel more in control too.
Choosing The Venue
Look for garden wedding venues Bangalore like gardens, backyards or pre-decorated marriage venues for reducing costs. Outdoor garden wedding venues, with their splash of greenery, add a comfy, homely feel to the whole ceremony and knit the guests and the marrying couple closer together, taking their first steps of marital life amidst the lush lap of nature. Other things to be kept in mind would be the accessibility of the venue and its distance so that traveling to and fro during the preparations is not a hassle. While venues in the heart of the city are easily accessible, they are also expensive. Remote locations are often more serene, removed from the bustle of daily life, provided commuting frequently and in large numbers is taken care of.
Seating Arrangements
You could leave out the canopies over the seating area, making it a simple garden party-like setting with the furniture covered in light linens instead of the usual lacy ones. Separate buffets instead of myriad tables would be more economical.
Decor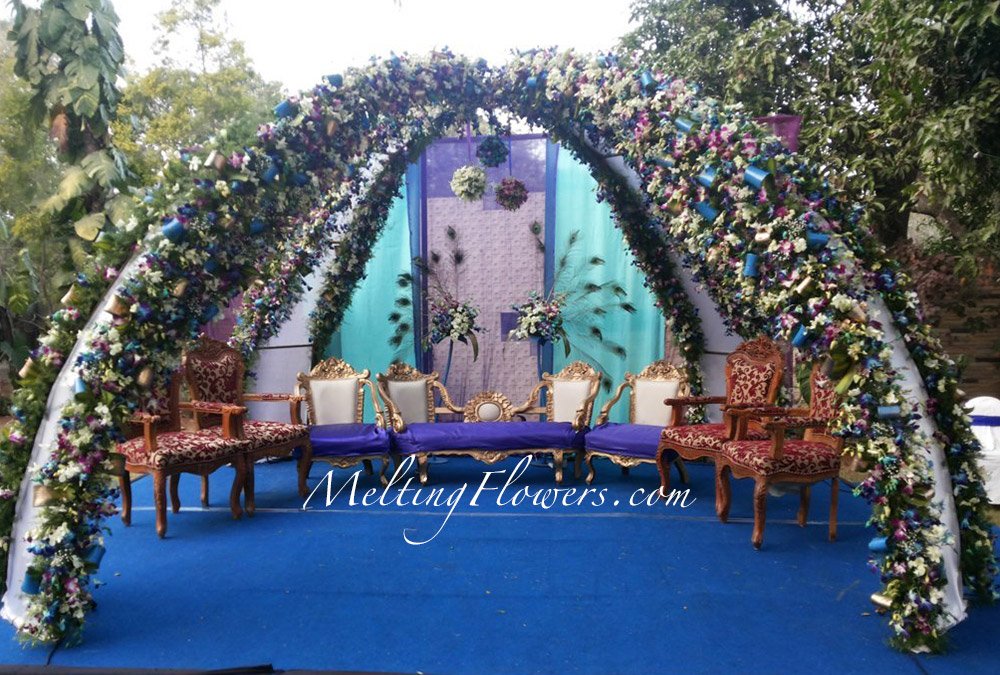 This can be the perfect arena for you to exercise your creativity. But you can also look for borrowed decorations, refurbish them yourself or even revamp the basic decorations provided by the venue itself. Make ample use of natural and pre-existing structures like trees, shrubs, fountains, pools, statues, etc. to avoid having to use your own. Ditch the heavy drape decorations and go for lace, paper items- ikebana, papier-mache pieces, origami, kites, balloons; this is sure to turn some eyes. Minimal adornments can also give an illusion of more space, another plus for minimizing venue costs. Swap the regular mandap for a natural canopy made of floral vines. Costs on flower decorations can be managed by sticking to seasonal, locally available varieties instead of the exotic ones. Make use of natural daylight to cut down on artificial lighting. Go for good old candles and oil lamps and diyas to vibe with mother nature and for keeping it rooted in traditions.