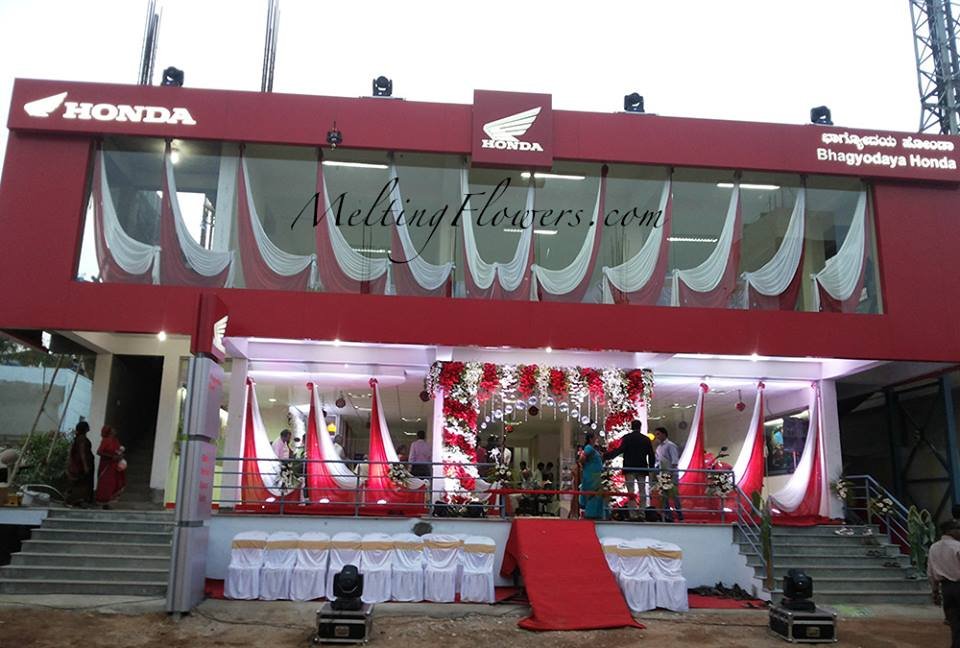 A successful grand opening creates a lot of excitement and curiosity among the crowd.  A grand opening is also a great opportunity for networking with other local businesses, analyze and create strategic partnerships. Let's have a look at few ideas for a great inauguration that you must keep in mind-
Decorations: Your big day needs a tad bit more of attention. So brace yourself up and hire the best flower decorators in Bangalore to make your inauguration look grand as much! Also, research and get clear on how you want the showroom inauguration decorations to be!
Create Awareness: A stupendous opening is your first big marketing step. You need to gain associates, but by commercials, promotions, local press, and verbal promotions, you need to make the entire town think about you. Luckily, the words "Grand Opening" themselves convey a great deal of hums. You simply need to ensure they make it a big crowd!
Create Excitement: Your occasion should lure enough to prevail upon the cynics in case you're getting something new to town. Make it one of the best events decoration in Bangalore. Think about giving out giveaways, food & drink, maybe a celebrity appearance, etc.
Create a Memorable and Positive Experience: Regardless of how captivating the occasion is, an overcrowded event is always a bad deal, it can make guests leave feeling unpleasant. Make sure to get ready beforehand with a suitable measure of room and staff.
Analyze The Existing Behavioral Patterns Around: You got to analyze when do people around usually shop for products?
Be Aware of Holidays and other events: You must avoid having a grand opening the same day as any major holiday or a religious celebration unless you have planned it intentionally.
Be Open for at Least 1-2 Weeks. When you first open your new business, there will undoubtedly be a few issues. Being open for a little while will give a business some an opportunity to find and fix issues before a major crowd arrives.
So these were a few tips on how to have a great inauguration ceremony. A grand inauguration is always incomplete without a grand flower decoration, So do take it into your consideration and get the deal done with the best flower decorators in town beforehand! All the best!