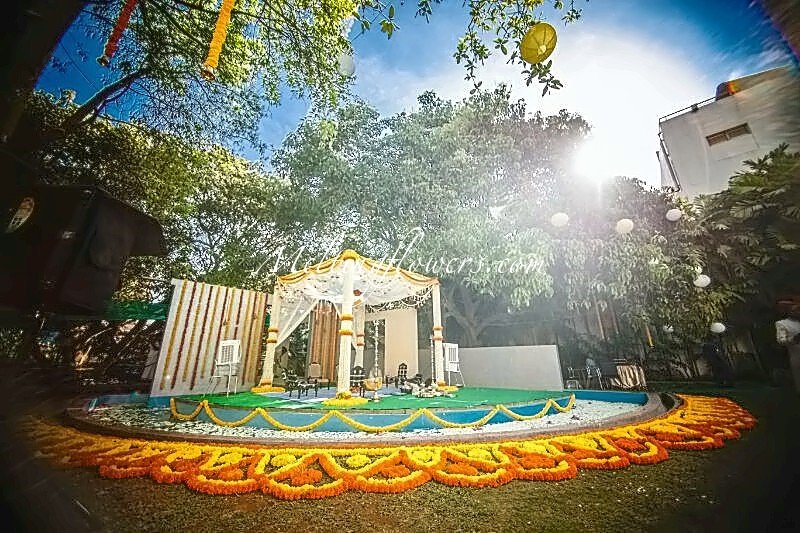 Flowers have been the king of decoration for time immemorial. Whichever culture be it, flowers have always been the essence of any celebration. From the grand festoons to the little bouquet the bride throws to the anticipatory next bride, flower decorations have created a sense of charm and idealism in one's mind. Associating flowers with weddings is expectable, but the type of flower and the quantity matters in trying to analyse the grandeur of the celebration. Why not go all the way and maximise the decor on flowers. Flower decorations for weddings, make you wedding much more lively and fun than it should be. Use flowers to your advantage and create the best backdrops, the perfect aisles, and the beautiful mandap that you've been wanting all these years. Flowers hold a romantic significance to it. From the time the boy sent you flowers for the horrible fight that you had to the most memorable day of your life when he kneeled down and proposed with a bunch of red roses and the perfect ring, you have held a special place for flowers in your heart.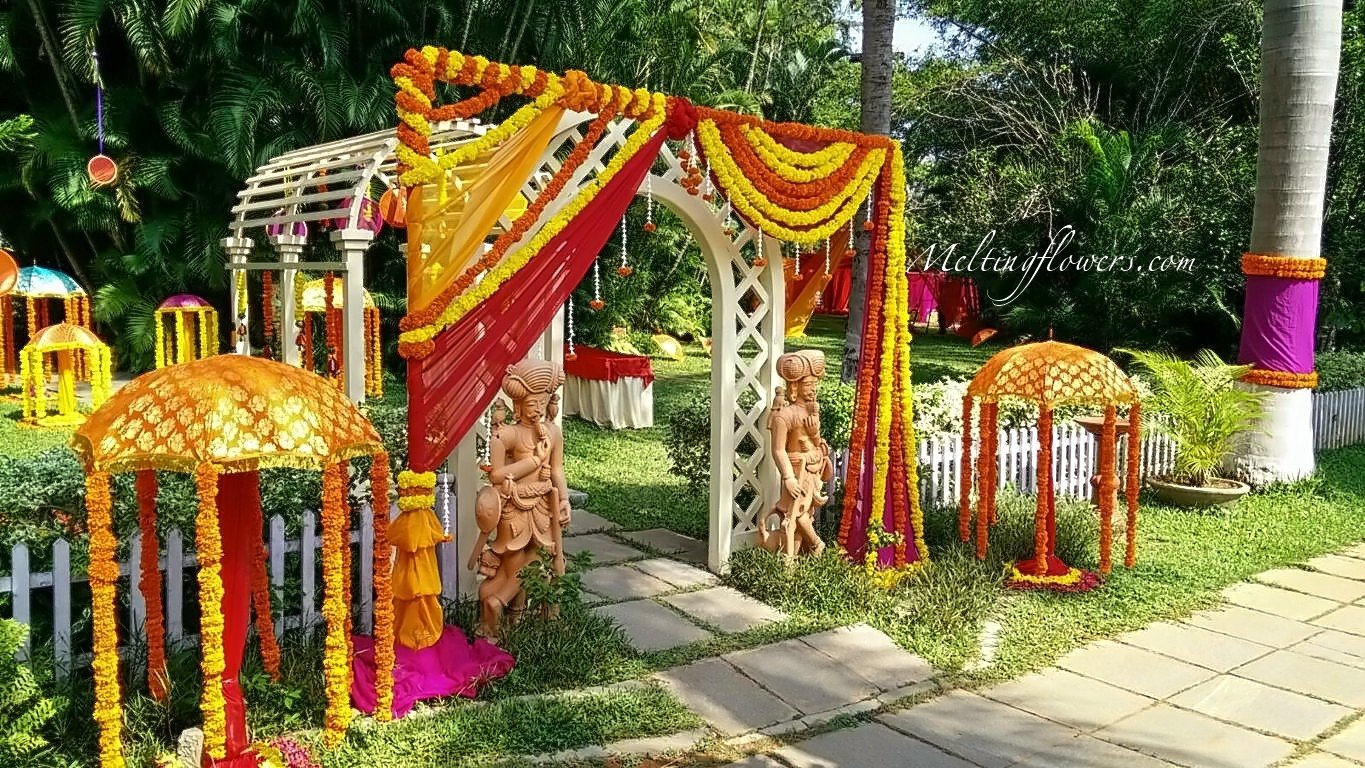 The special day of your life can be made much more interesting by incorporating flowers wherever you can. Think about it, even those places that have already been setup can be ideally decorated further with flowers. Maybe you already have the perfect entrance ready, a small flower arrangement on the floor won't hurt. Meanwhile, you have a lovely swing that the bride and the groom will sit on, you just need to tie flowers around the railings for upping the look. That's all it takes to enhance the beauty of the place. So this wedding season, don't forget the flowers!
You can take a look at flower decoration pictures and wedding decoration pictures to get an idea of how all you can infuse flowers to make your wedding even more colourful.
All you need to do is, google flower decorations bangalore, and you can find all those wedding decorators who can help you with the decor process.
Save