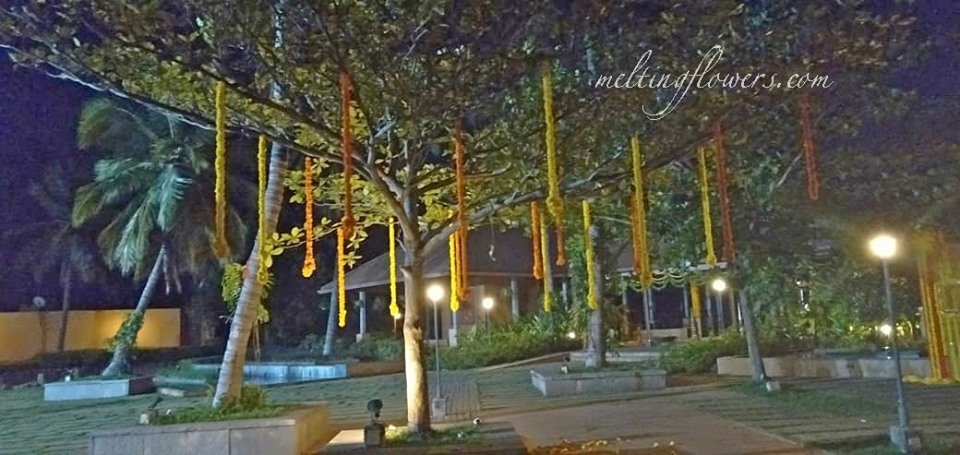 Flowers hold a place of prestige in Indian weddings. They are a part of the decor, of the wedding trousseau and of various ceremonies such as the exchanging of varmalas, etc. Florals have been associated with certain values and have specific connotations that are established in our culture. Flower garlands are already pivotal for traditional weddings. Read on to see how they can also be used for marriage decorations to freshen up your wedding venue and add a feeling of exuberance to the occasion.
Strings of fresh jasmine flowers can be used to create a floral curtain that can be used for pathway or backdrop decoration. While these lovely white blossoms are enough on their own, additions of carved metallic bells add a traditional yet whimsical touch to the entire setup.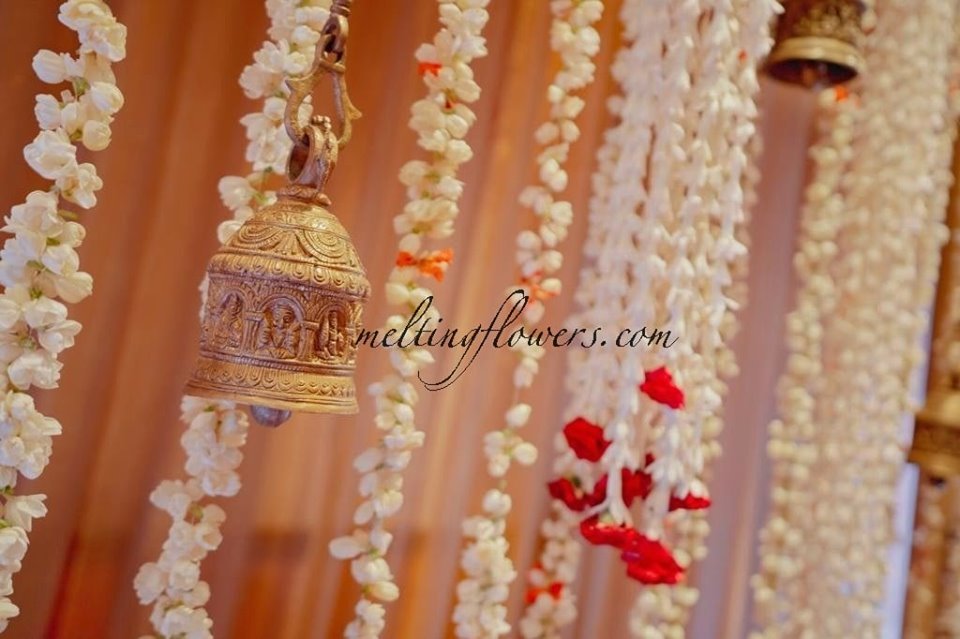 This one's a slight modification of the aforementioned veil of flowers. Backed by drapes in a lovely contrasting shade, this gorgeous backdrop is lined on top with exotic greens that are truly captivating. To throw in a bit more of color, you can add florals in brilliant red randomly in the midst of the gleaming whites.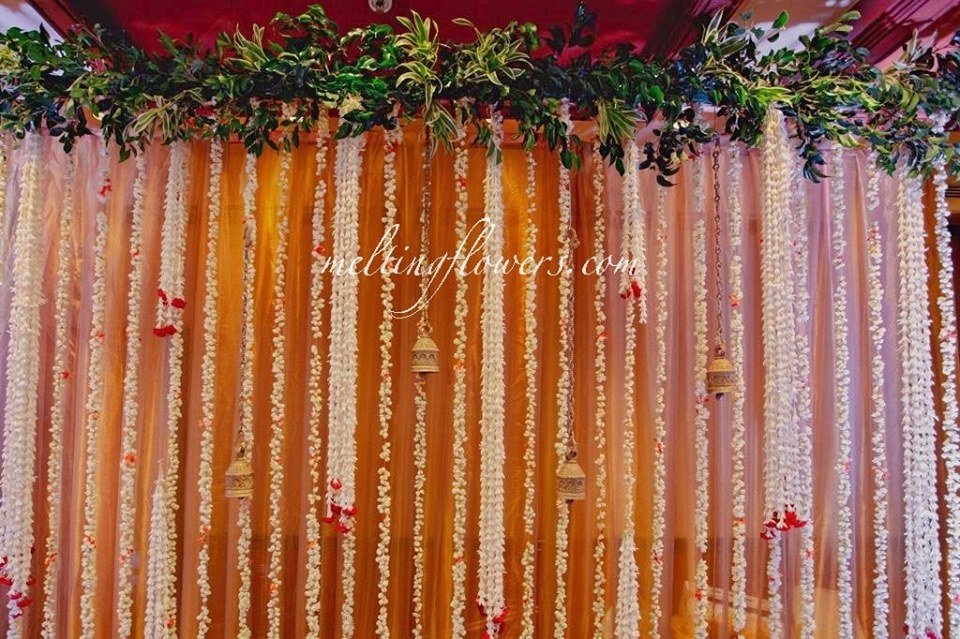 This backdrop makes creative use of flower decoration. The color palette of red, green and white is a classic. In an eye-catching arrangement, the central portion has floral strings upon which is a silhouette made of Lord Ganesha. This is bordered on both sides by alternating sections of flowers arranged in squares, floowed by red drapes lightly adorned with thick looping white flower garlands.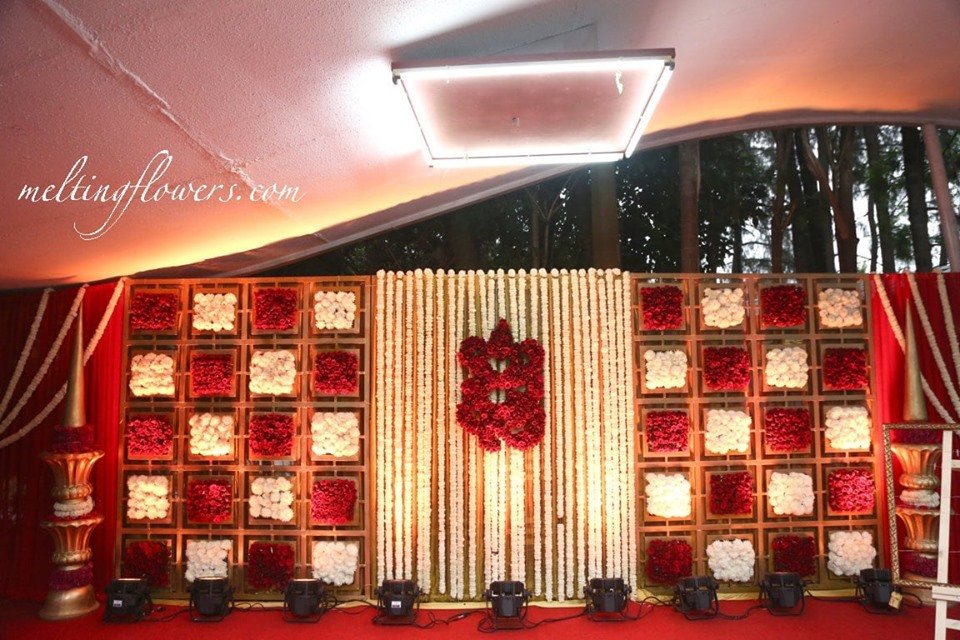 Marigold decoration for weddings is pretty popular as these signature wedding flowers are considered auspicious. The lively yellow and orange colors are ideal for decorating an outdoor venue. The garlands can be wrapped around the stage or used for mandap decoration in various patterns, or laid on the ground in beautiful rangoli-like shapes.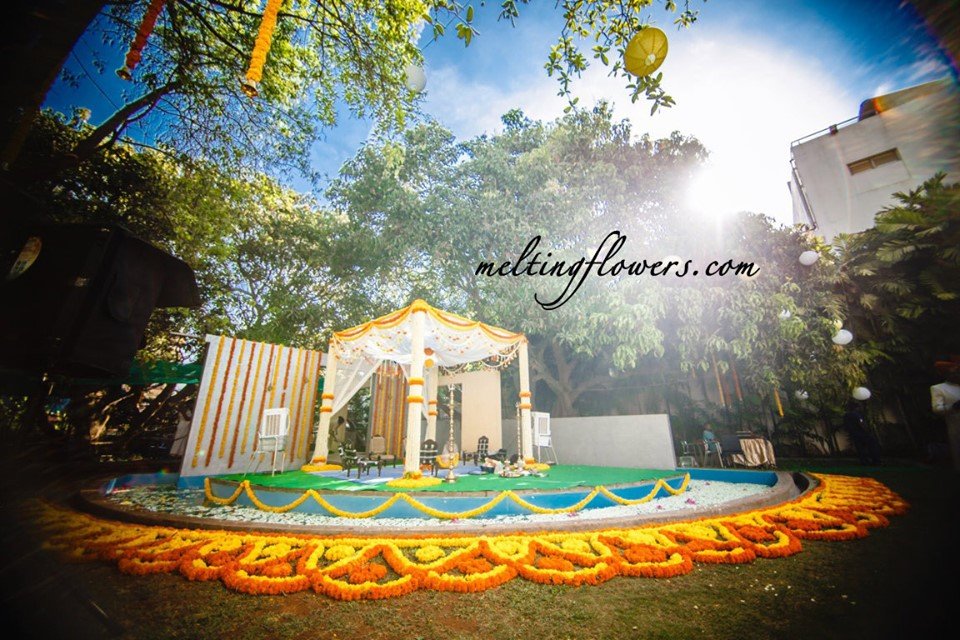 Alternating strings of orange and yellow marigolds can be draped over and wrapped around wooden frames for entrance decor. You can balance the color with some addition of greens or other blooms.
This decorative piece comprises structures made of metal that are traditional Indian motifs and adorned with marigold garlands. The tilted pot has floral runners emerging out of it in an artistic manner so as to resemble the flowing water. This decor can be placed at the entrance or any other corner.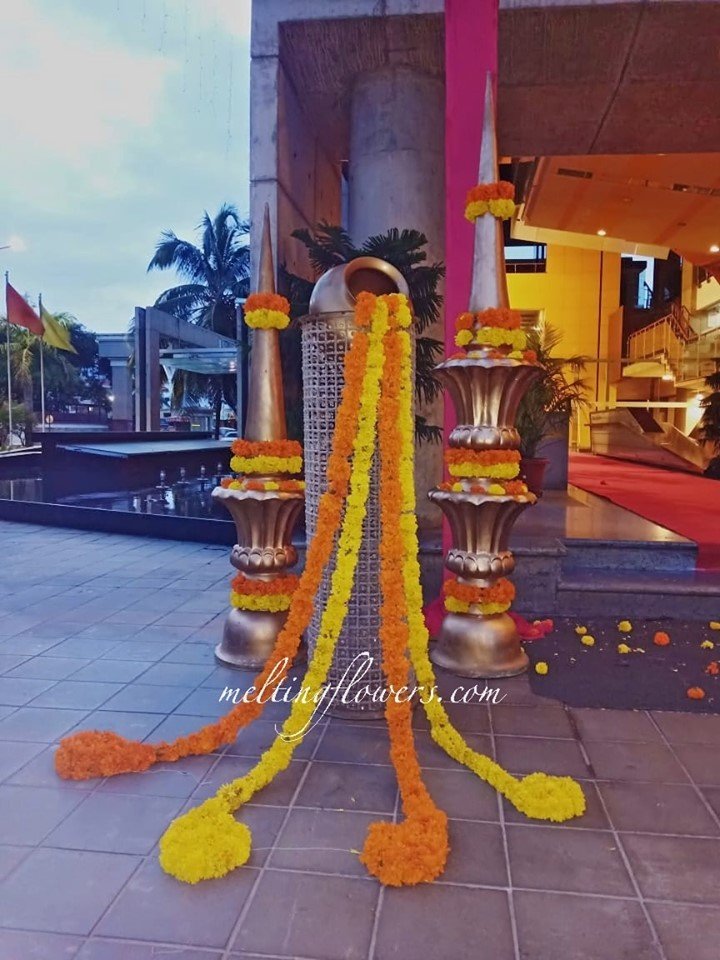 A simple yet charming decoration for a garden wedding, this one involves incorporating the greenery present in the venue. Hang flower runners of marigold from the trees and light up the whole thing with strings of fairy lights.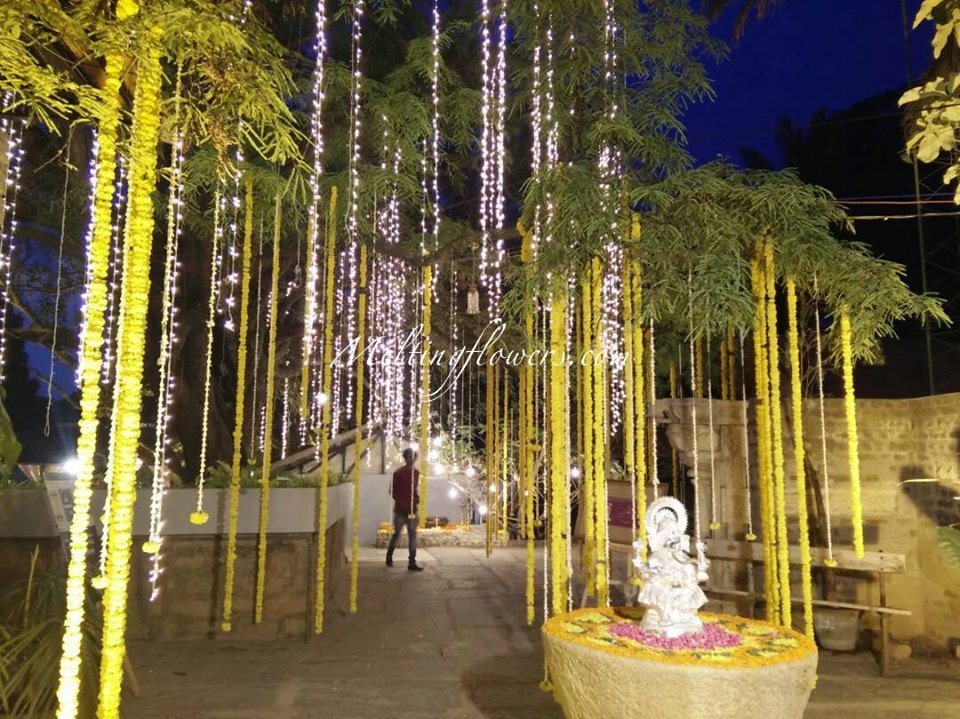 This very traditional entrance employs alternating layers of bicolored marigolds for the decoration. The wooden exterior and decorative structure of concentric circles are all decorated lightly in a neat arrangement of marigolds only for a refreshing yet conventional look.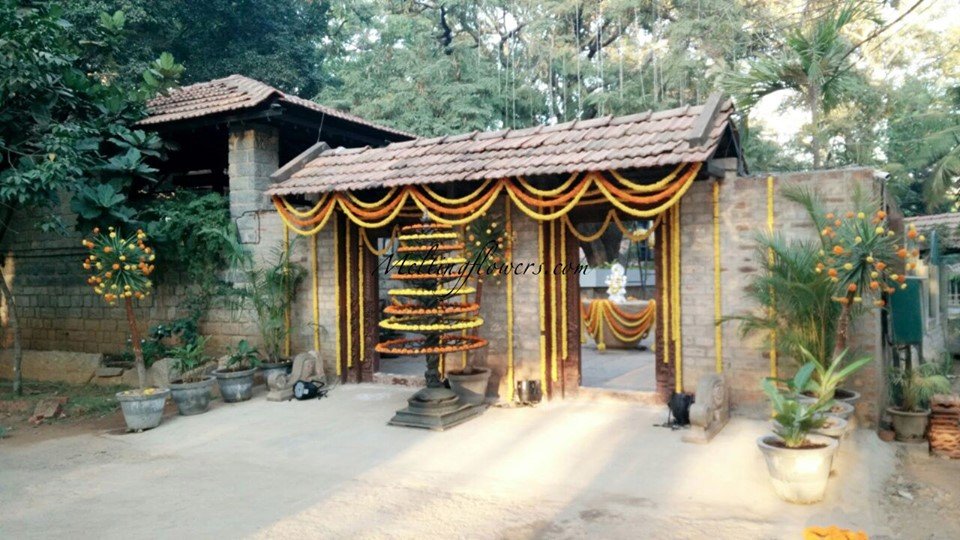 This pretty backdrop can also double as a photo booth. Against a backdrop of drapes in varying hues of red are arranged marigold garlands and bunches of jasmine hanging from a wooden frame. Little brass and wooden fixtures hanging in the midst of the florals are a nice ethnic touch to the setting.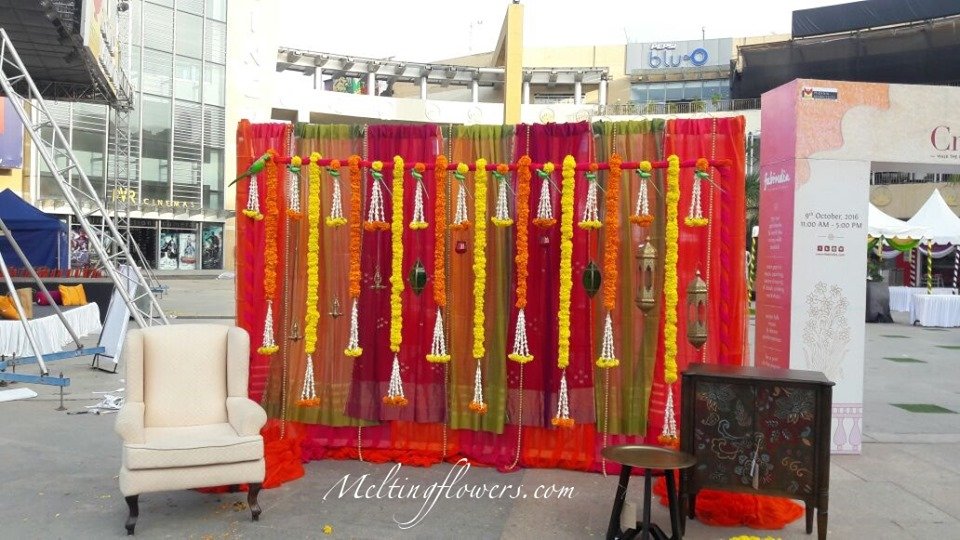 This swing is made into a cynosure for all eyes by being laden with various flower garlands. It makes for a riveting decorative piece that can be placed anywhere outdoors. It can also act as a prop for pictures.