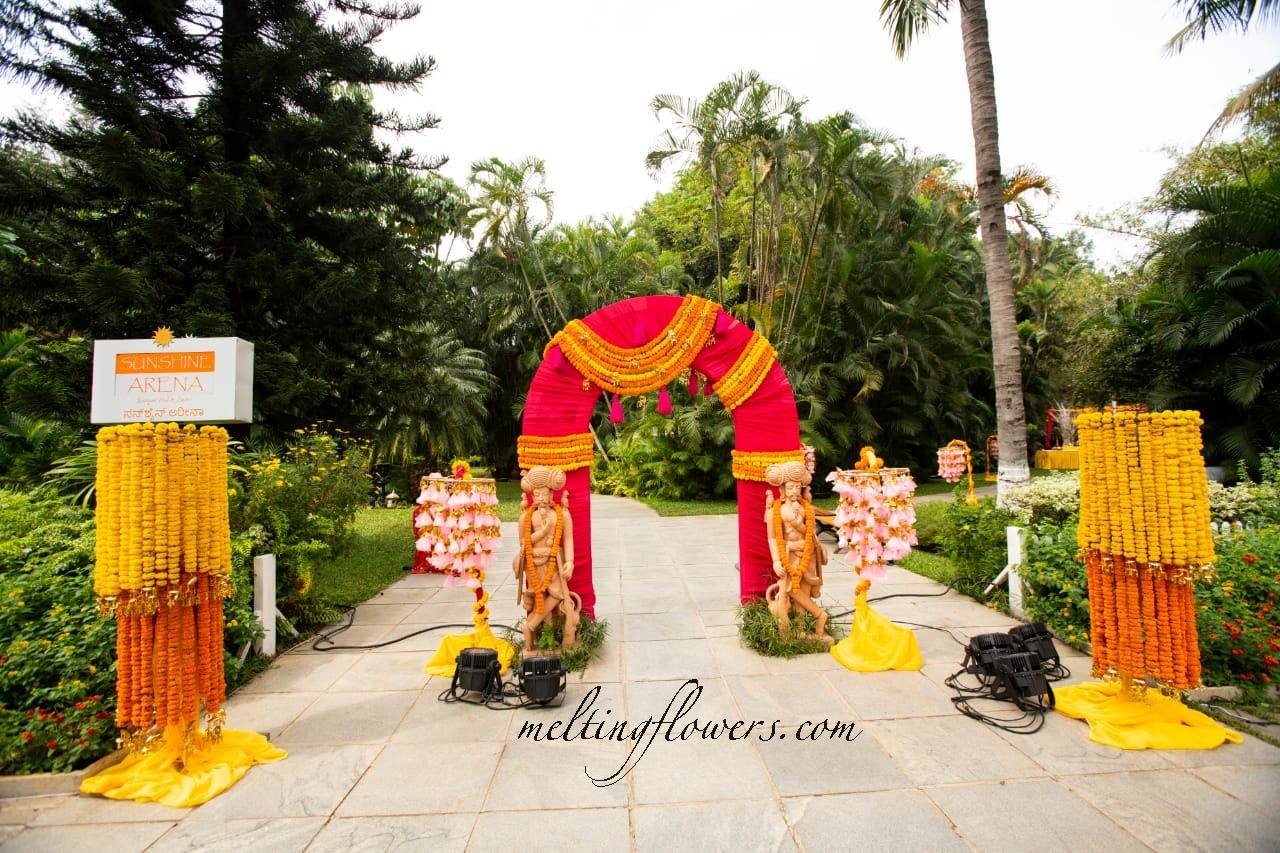 Marigold or popularly known as Genda Phool has been the most charming flower used in Indian weddings since years. The bright yellow and orange beauty can lighten up the entire room all on its own without combining it with any other flowers. Flowers are an important aspect in any wedding and especially marigold flower can be used in multiple ways to make the whole setup beautiful and alluring.
1. Décor
First and foremost use of marigold flowers are at the wedding décor in India. There are so many functions in the wedding ceremonies like Haldi, Mehendi and sangeet. Décor done with the bright bold marigold flowers add the extra element of celebration to the ceremonies and can be easily used in various ways like hanging, curtains, flower vases etc.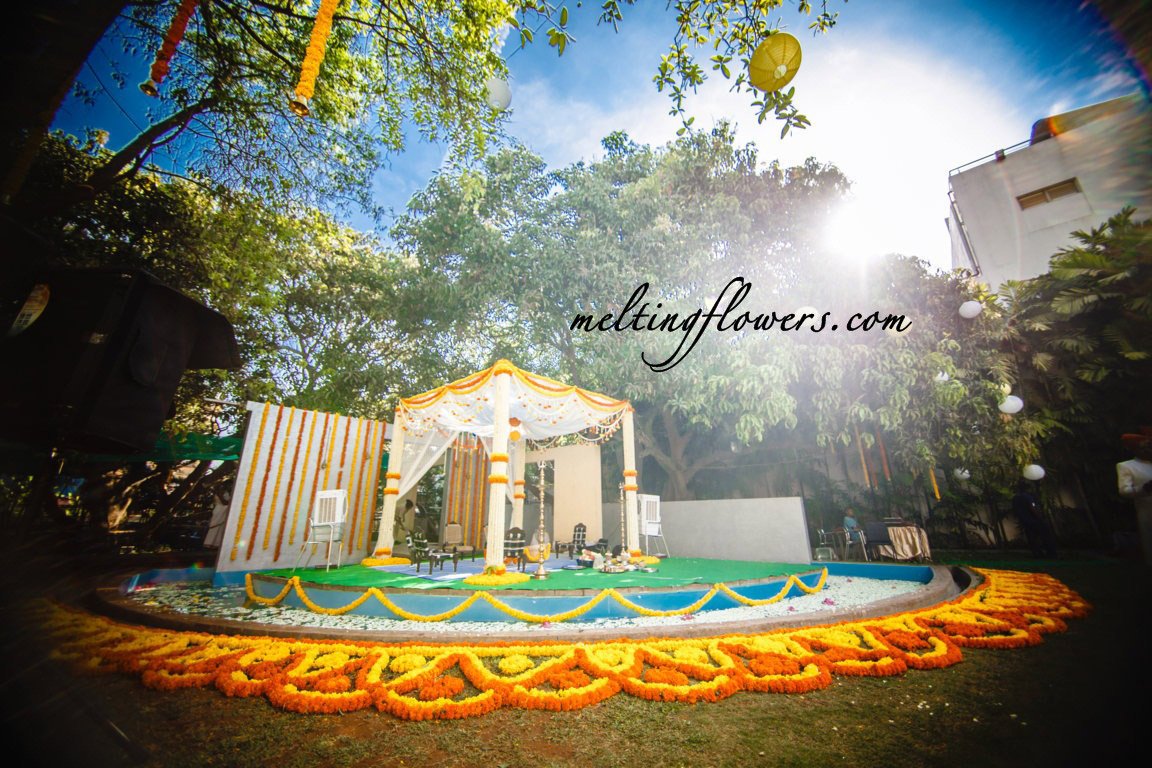 2. Varmala
Exchange of Varmala or wedding garland is one of the most important rituals in a Hindu wedding ceremony and even though many kinds of flowers are no used in Varmalas, marigold flowers were a part of old custom in making the wedding garlands. The Varmalas were peculiarly hand-stitched using the fresh genda phool as a part of the tradition.
3. Bridal Accessories
The latest trend of fresh bridal flowers used in accessories and jewellery is an enchanting one and looks equally pretty. Marigold flowers have a kind of colour that compliments every skin type, dress colour and personality. Many bridal accessories and jewellery are made using marigold flowers today for the added volume.
4. Mandap
Marigold flowers are mostly used in Mandap Decoration or the setup where the important rituals of a wedding take place. Usually, if the wedding is a day event, marigold suits natural lights the best. The vibrant colour of the flowers falls perfectly over the Mandap setting and when combined together with various designs and colour, look mesmerizing overall.

5. Photobooth
Photo booths are the newest addition to the wedding functions. A part of the wedding hall is specially set up for clicking the photos and the backdrop is dolled up with various décor items like flowers, curtains and more. Marigold flowers work the best for photo booth since the ecstatic colour of the flower makes backdrop very photogenic in the pictures.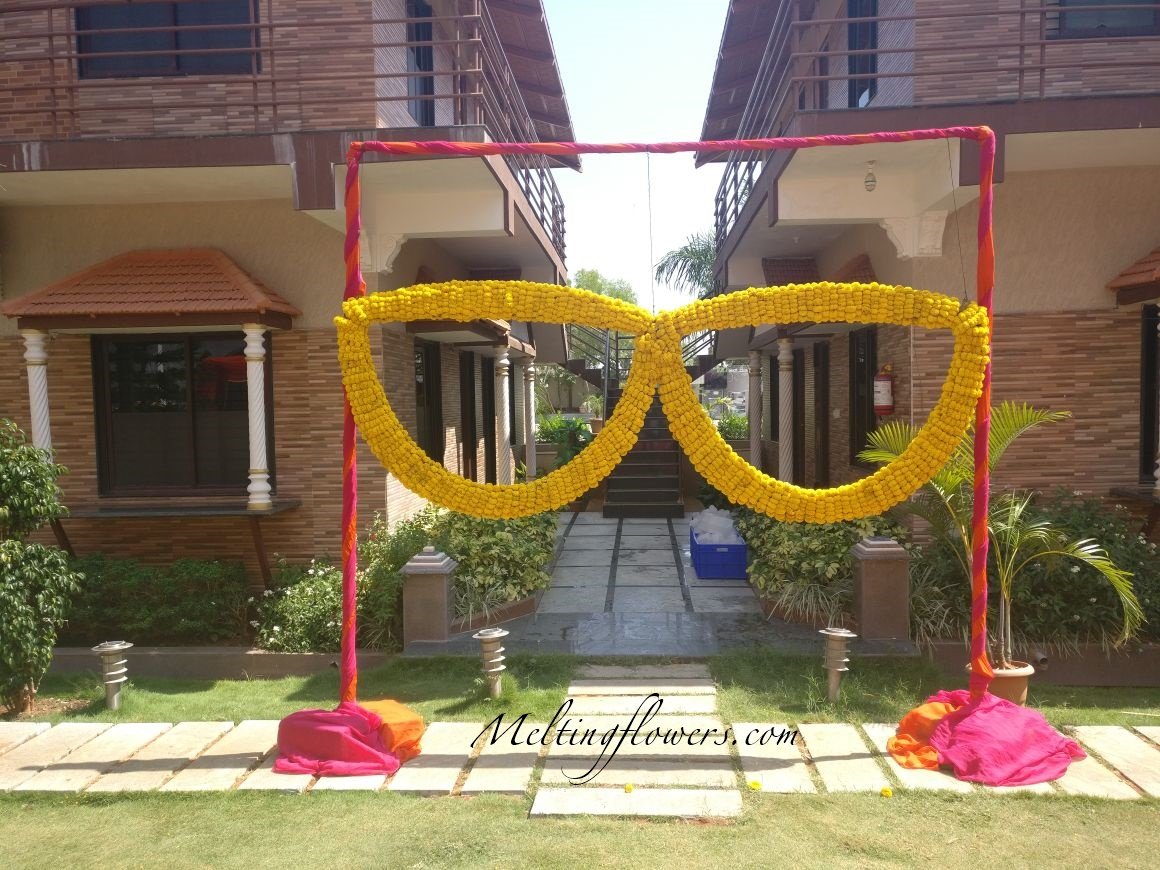 Here are a few ways you can introduce the universally loved flower of Marigold in your wedding and take the flower decoration level to another notch.