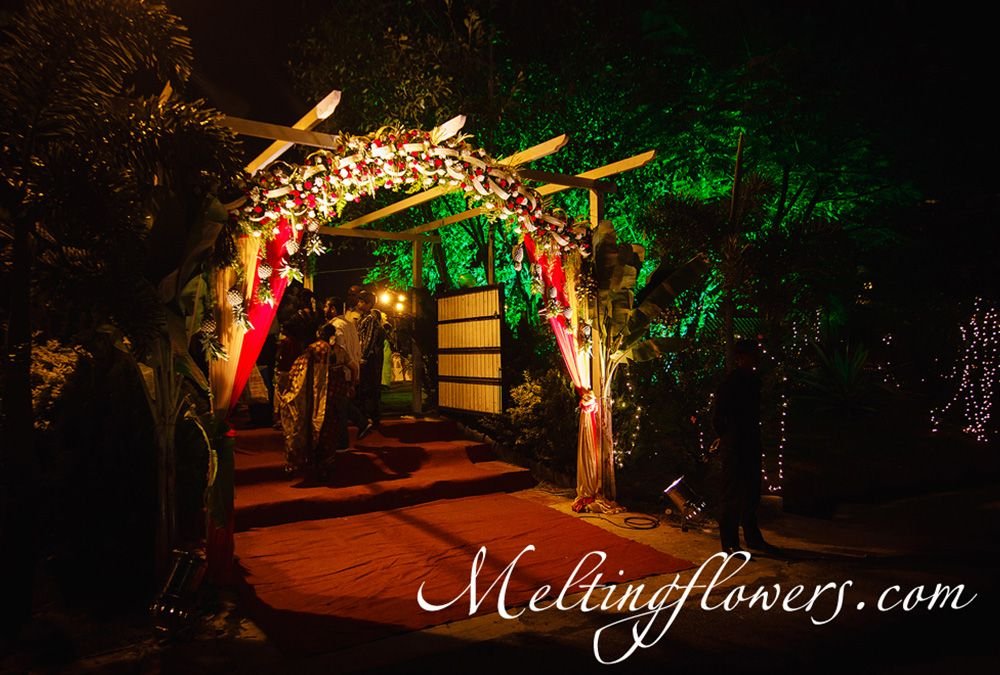 Be it a penchant for grand celebrations or an inclination towards the bold and adventurous, exotic Indian wedding decoration themes are an emerging trend that is here to stay.
Exotic wedding locations vary from rented palaces and galleries to lakes, beaches, backwaters, and other natural landscapes. The grandeur of architecture from another epoch or culture, traditional and customary vibes of such a venue will indeed make you feel like a prince(ss) on your big day. Sprawling, cascading greenery, on the other hand, helps you successfully escape the monotony, routine and scramble of city life and instills a sense of tranquillity. There is indeed something spiritually satiating and immensely calming about tying the knot amidst our planet's fascinating biodiversity.
Not everyone can travel to and afford luxuriously exotic destination weddings. There are ample flower decoration ideas to pick from to bring the exotic to you. Wreaths and garlands can replace drapes, canopies to adorn walkways, entrances, ceilings, etc to make your garden wedding Bangalore a fragrant, verdant paradise that pleases not only the eyes but also the soul.
Make liberal use of ferns, ivy, fruits, and other tropical flora in varying cluster arrangements and trails to cover up tent structures, trellises, and pillars. They make for interesting backdrops. Floral or fruity pomanders and topiary or even ones made out of artificial fabric, foam or paper flowers interspersed with origami trinkets will add the needed lift and freshness to the simplest of garden wedding venues.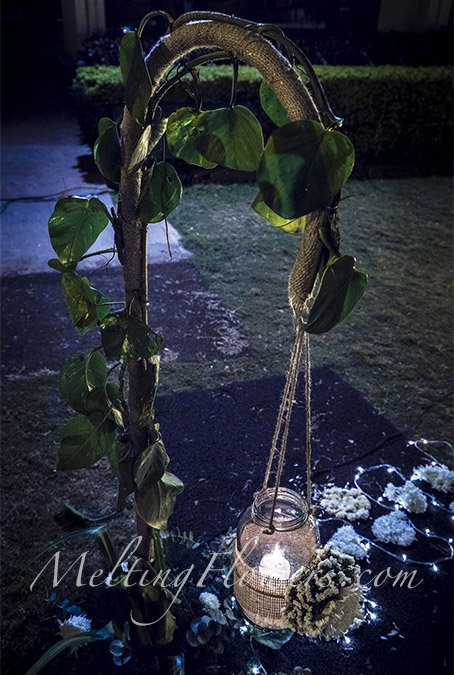 Sometimes, a bare minimum of unusual flower combinations is all it takes to jazz up a plain-looking location. Eucalyptus, proteas, moss, runners, berries, grapes, succulents, hydrangeas are some hot options for your foray into the wild.
Another effortlessly eye-catching piece of embellishment is using floating floral arrangements and monograms. Just the good old petals will easily do the task. Take it up a notch by experimenting with water plants like lilies, lotus and patterning them in the shape of the marrying couple's initials. Utilize the ponds, pools, and bridges, if any, and smatter your floral 23456 with floating lamps, lanterns and candles. Opt for minimalistic chandeliers made of branches and flowers instead of the usual crystal ones. Inverted hanging gardens and potted plants are also an attention-grabbing piece of exotic decor.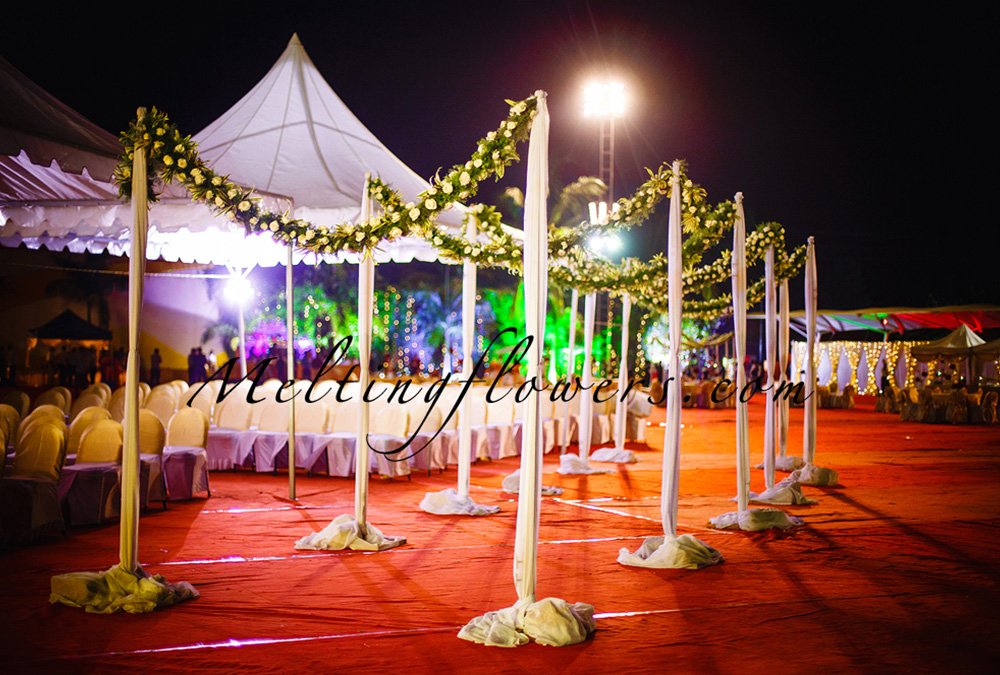 Incorporate fruits into your wedding menu, present the guests with dainty tiaras and garlands made of tropical flowers and try exchanging thick clusters and bouquets for solitary flowers because less can definitely be more. The key is not to overdo it and subtly enhance the natural beauty of the place.