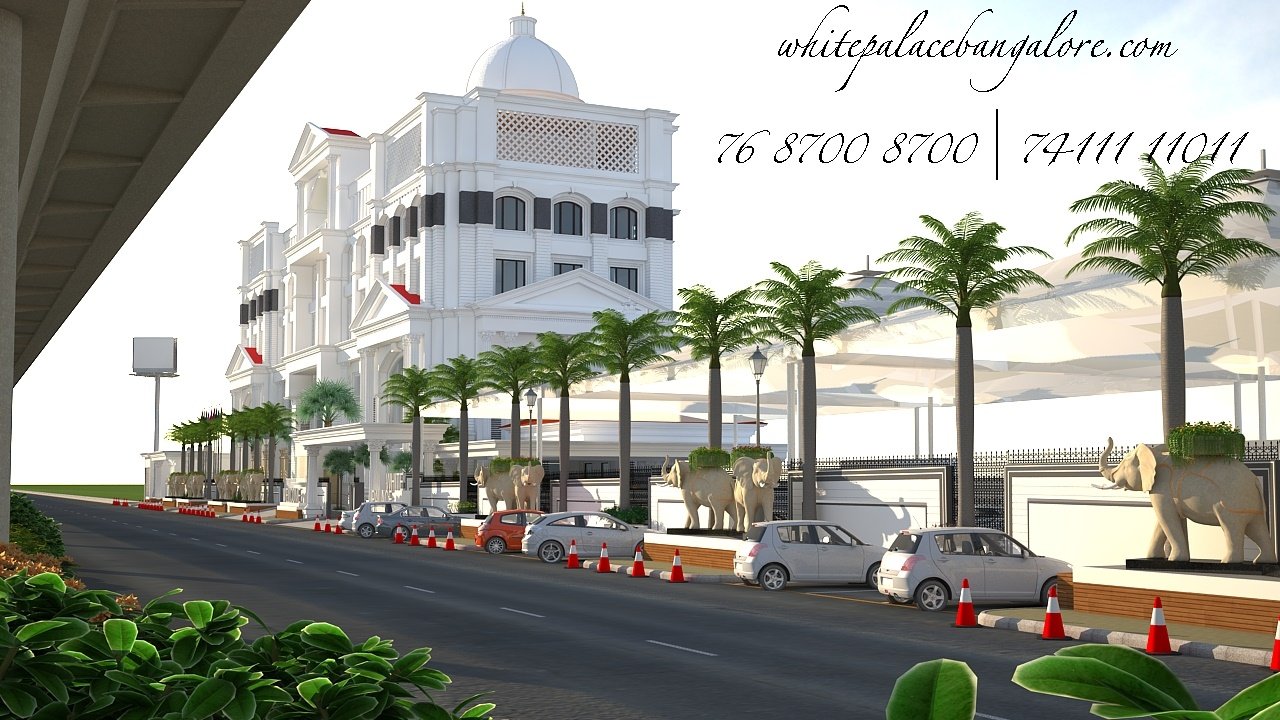 Gone are the days where wedding venues were just a wedding venue. Today, our wedding venues are beyond our parent's status. The wedding venue is something that we hold very close to our hearts, where we take our vows in virtue. It must not be restricted to the walls of cluttered banquet halls or the cliche bungalows of our ancestors and if you are soon tying a knot and are totally clueless about getting the perfect outdoor wedding venues in Bangalore, here are the few of the wondrous wedding venues in Bangalore take your wedding vows in Bangalore that you must consider-
1. Sheraton Grand Hotel, Bangalore
This venue is set within the magnificent enclave of Brigade Gateway, that has spread across an elegant square of  43 acres, Sheraton is surely one of the best wedding venues in Bangalore. If you are looking for a grand wedding with a large number of guests, this venue owns up a gigantic space of around 1950 square meters which you can hire for your said events. Wedding decorations could be so much better when you have a venue like Sheraton Garden!
2. The Woodrose Club, Bangalore
The Woodrose club is a perfect blend of classic vintage and contemporary designs. It is such a beautiful venue to host a wedding. It is by far one of the best places to host garden wedding venues in Bangalore. Woodrose Club also is known for offering some lip-smacking delicacies. They serve everything you can ask for. This venue can beat one of the nicest banquet halls in Bangalore if compared. You must go for this one!
3. Temple Tree Treasure Bangalore
What draws in couples the most and persuades them to get married here in Temple Tree Treasure is the tranquil, the virgin and natural vibe is beyond enunciation. It is sheerly made with flawlessness, having exemplary and conventional subjects, Temple Tree Treasure spreads over a vast territory of around 1 lakh square feet. One of the aptest venue for weddings in Bangalore, Temple Tree Treasure centers on utilizing and reusing of recyclable materials and is an extraordinary adherent of nature, a perfect venue for a nature lover indeed!
Your wedding is beyond just a venue, its way bigger. It a beginning, a beginning of a new life, new aspirations, new struggles and you gotta live it and make it the best memory of your life and cherish the experiences with the best outdoor wedding decoration and have the best wedding in Bangalore, and bookmark these impressions for life.
With the ever-increasing fad of Bollywood touch in out weddings and for melodramatic wedding venues, outdoor weddings in Bangalore are becoming the most sought-after ones lately.