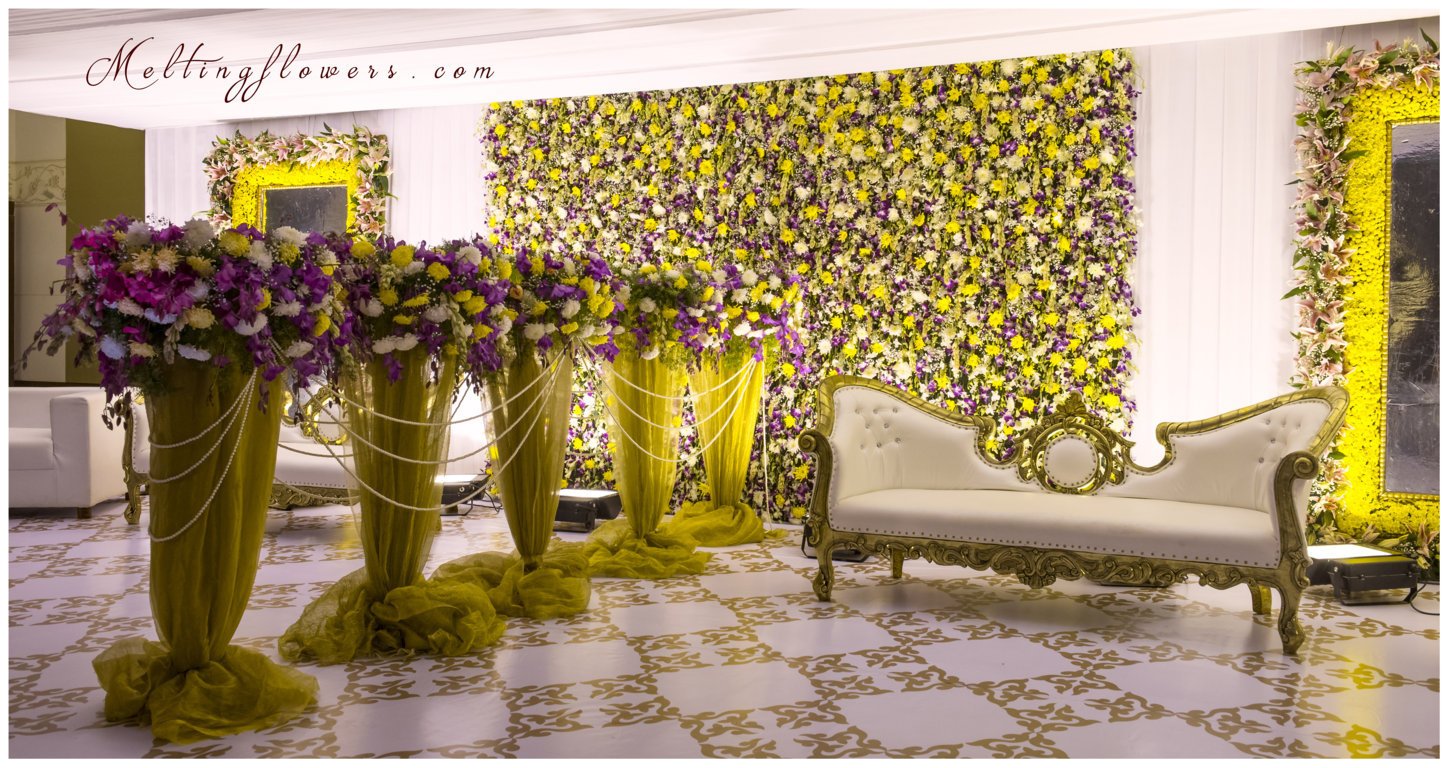 It is amazing how something as simple as flowers can drastically enhance the look of a room. Even if it just a small bunch of flowers in a vase, in the corner of a room, the aesthetics really bring some wholesomeness to the room. This is why flower decoration for wedding and other events is equally important. Flowers are beautiful, and also add a lovely aroma to the place. Finding the right decorators and planners is essential, since they will help you find the best flowers and the best colours at rather reasonable prices, and they will also set it up for you. As you can imagine, this is very essential during a wedding.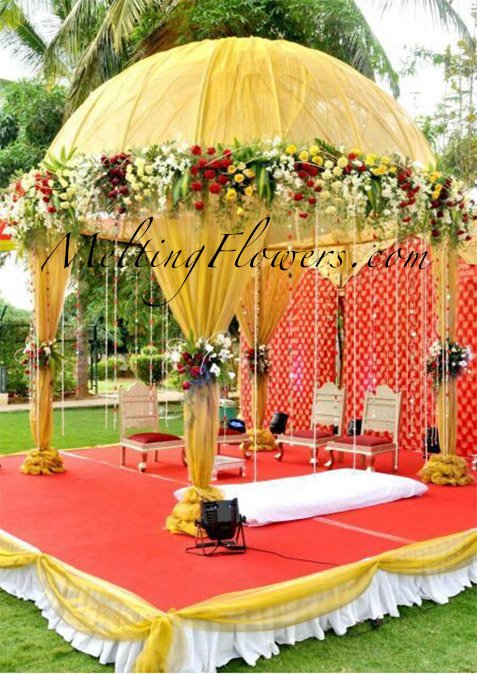 Importance of decorations
Flower arrangements are an essential to every event, especially a wedding. The bride needs a bouquet, there needs to be flowers along the aisles, and other such necessities. This is why flowers are essential wedding decorations. But for your convenience here is a list of reasons you should have flowers as a part of your décor.
There are many arrangements of flowers and colour schemes that work really well together. It is not essential that every colour must match, but a good contrast is really pleasing to the eye, and highlights the important portions of a wedding, like the bride's dress, or the significant decorations that have been put up, etc. Flowers also brighten up a place drastically. This means that your flower decorations will not look dull or plain. There will give different appealing shapes and colours to add life to your wedding.
Most flowers also give off a lovely fragrance or smell. This plays its role on people's mood. A nice smelling flower can always turn someone's day around; this is why roses are considered good gifts. It also makes one feel like it is summer or spring, which is representation of fun and light-heartedness.
Because flowers and similar decorations are so aesthetically pleasing, it is not necessary that they be real. Even a flower decoration picture adds great depth and homeliness to an event. Many weddings, events, and even homes have pictures of flowers pinned up on the wall. It is considered art work that adds to the fengshui of a room. Having a good balance of colour, light, air, and other elements, gives people a sense of calm and relaxation. This is extremely important during events that involve a lot of stress and tension.
If you cannot figure out the kind of flower decorations you want at your wedding or event then you can always look upa number of wedding decorations pictures. This will help you formulate a plan that you can work out with a decorator. Having a professional around is always useful, and they can offer you better ideas and ways of tackling a certain situation. They will also help you find cheaper and more useful products for your wedding. This is very important, since a lot of money is usually spent on a wedding and there is no margin for wastage.