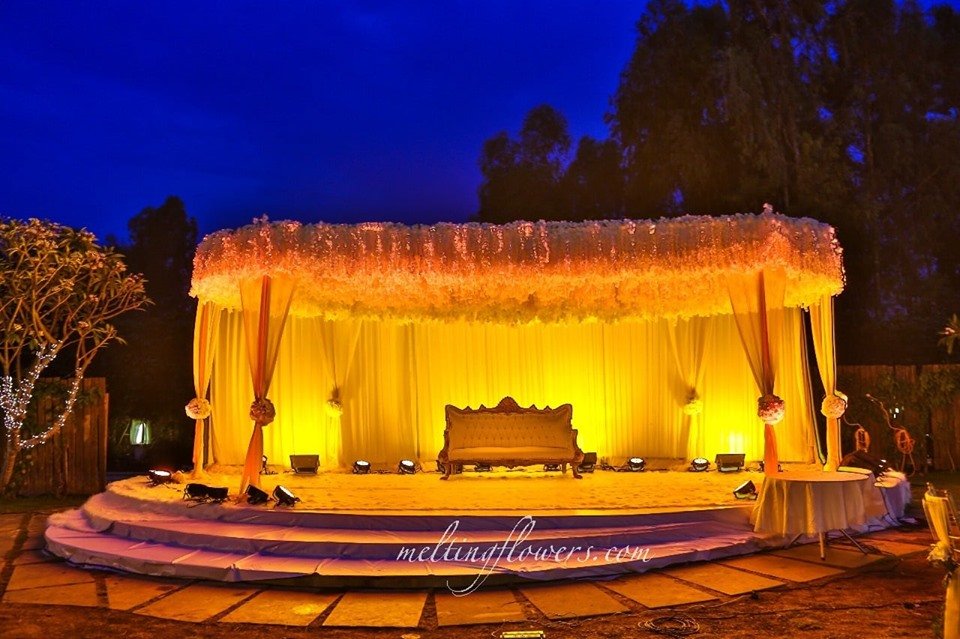 When tying the knot, every couple wants and deserves to feel like a celebrity in their own right. Riveting wedding decoration is just as important as your sartorial choices in making this happen. A spectacularly designed stage would ensure the attendees'full attention on you throughout the ceremonies. Here are some wedding decor ideas that aren't over-the-top or overwhelming but but look just as fine with minimal and subtle adornment.
This backdrop looks fantastic even in its simplicity. A plain white background has been adorned with a couple of metallic trellises and partly overlapping frames laden with florals.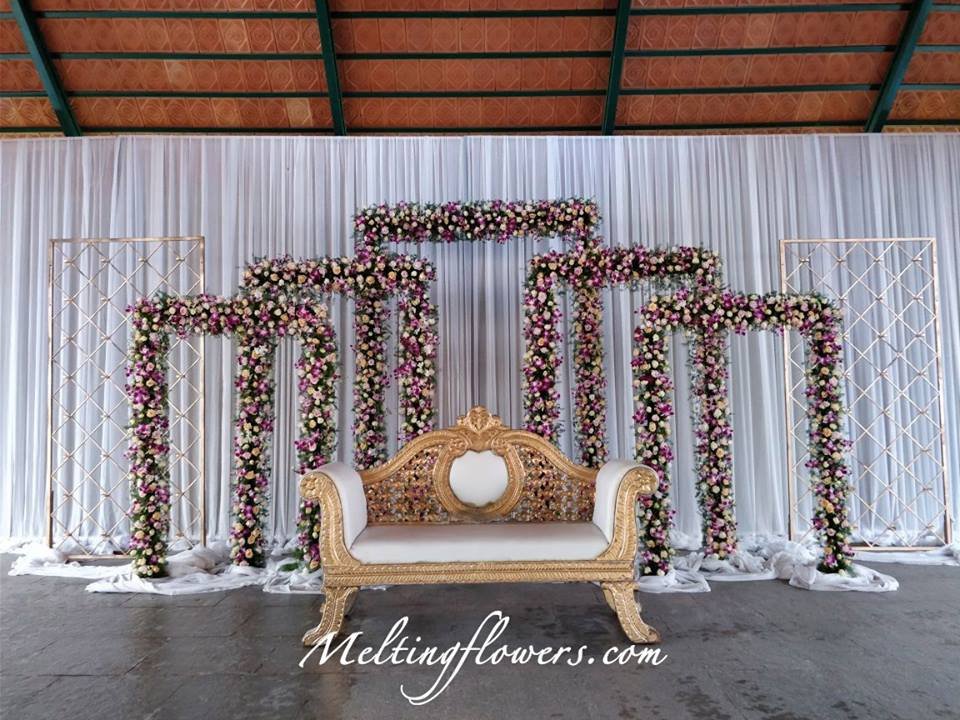 The white-on-white wedding stage decoration looks ethereal. The white drape backdrop is embellished with orange drapes on top and hanging ornate lanterns. In front of it are placed floral structures in white, shaped like gorgeous candelabras with vines extending to the floor.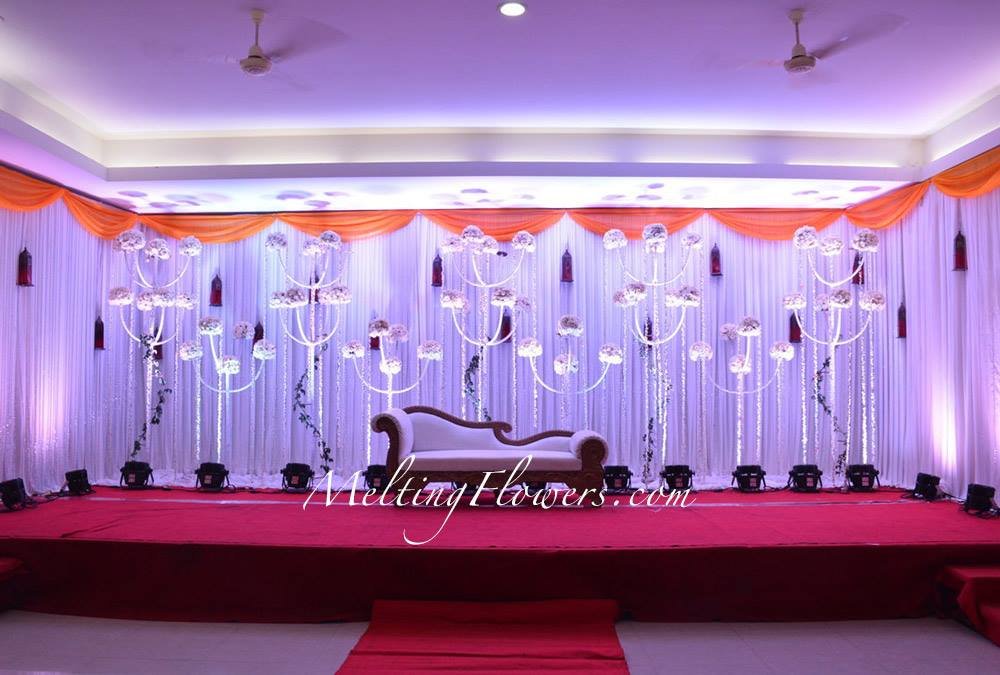 This stage decor gives off traditional South Indian vibes and makes an ideal mandap decoration for the wedding. Banana leaves, considered auspicious in the culture, are used to cover up the backdrop and are adorned with hanging bunches of stringed blossoms. The pillars of the stage are wrapped up in coconuts while the upper frame is decorated with flowers.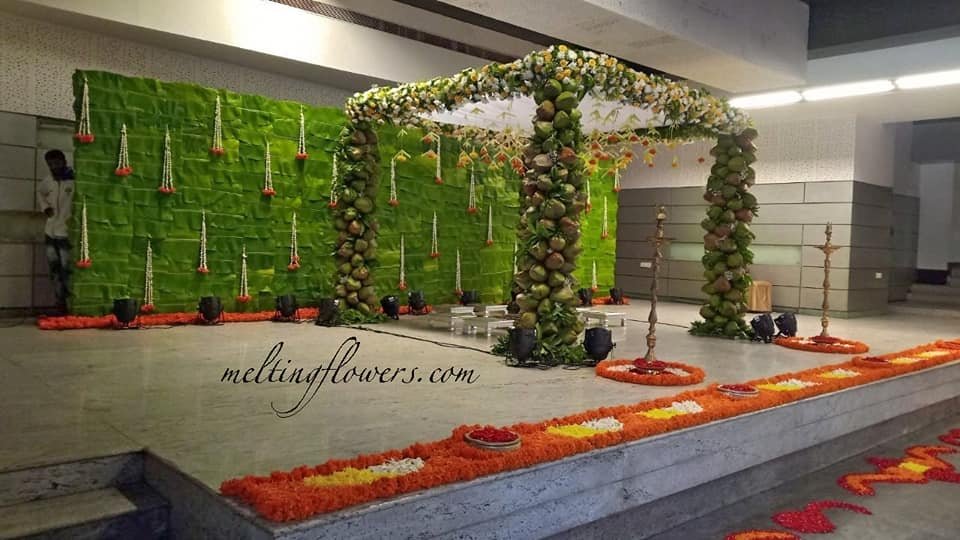 This outdoor stage is creatively made with flower decoration to look lovely in the natural setting. Amidst all the greenery, the light colors pop out beautifully and look radiant. The minimal decor chiefly comprises a thick string of dainty blooms coiling around the frame of the stage.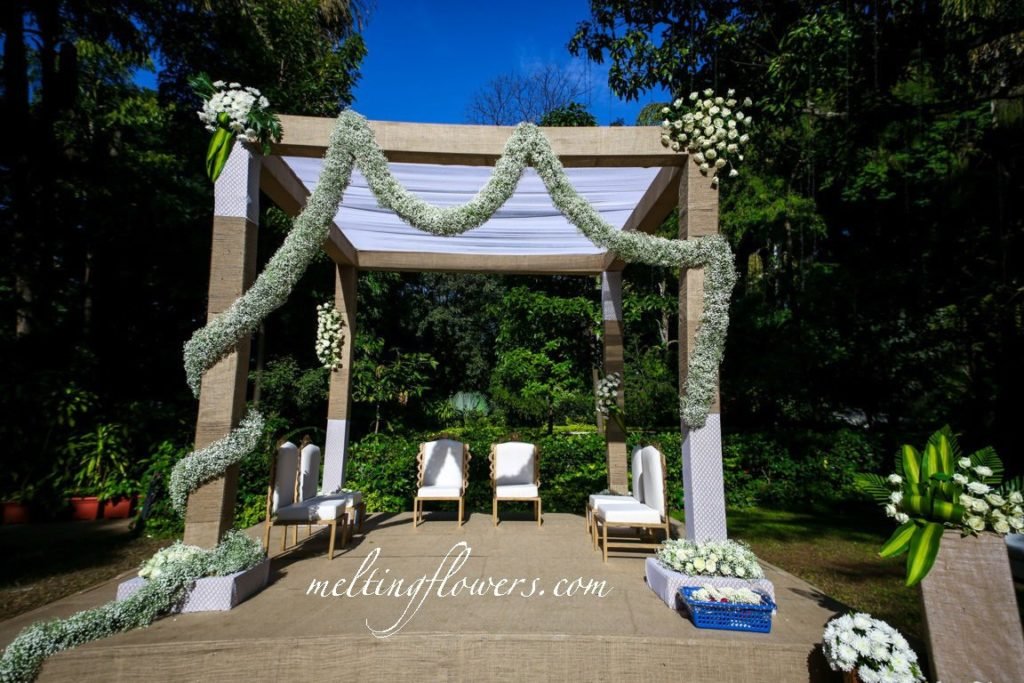 Here is another stage done neatly with florals on top and pretty drapes on the sides lined with floral strings, tied in place with the addition of banana leaves.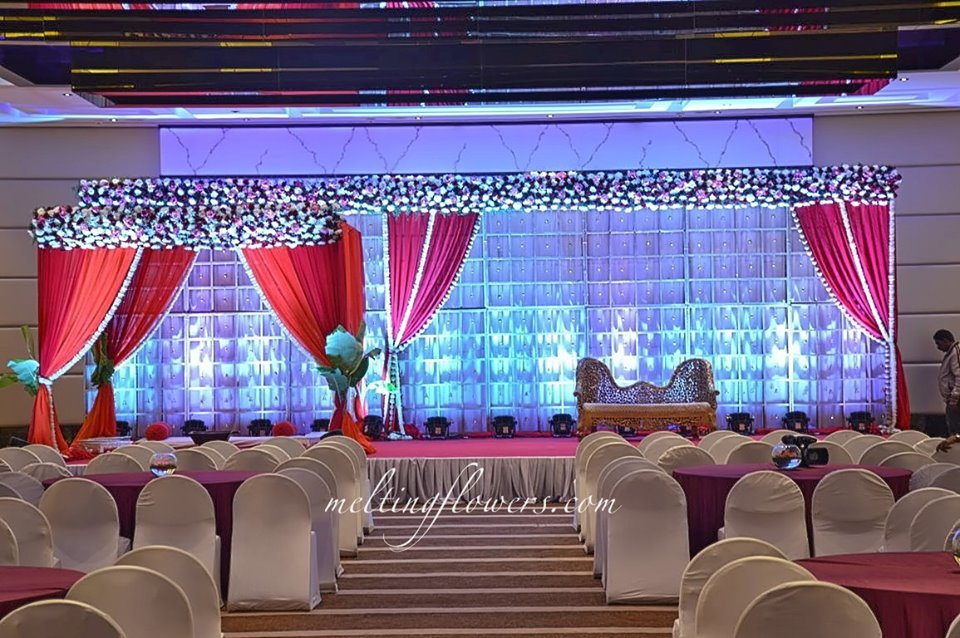 The decoration of this wooden canopy is wonderfully artistic. Gauzy drapes and pretty umbrellas lined with lace are suspended from the top. The canopy is a stunning combination of red and white, lined with floral vines. Light drapes are paired with string lights in a radiant decor.
This magnificent mandap gracing the outdoor wedding venue is decorated entirely with florals. With thick floral runners lining the structure and garlands suspended from the top and in the backdrop, along with flowers studded on top, this is a spectacular stage decoration.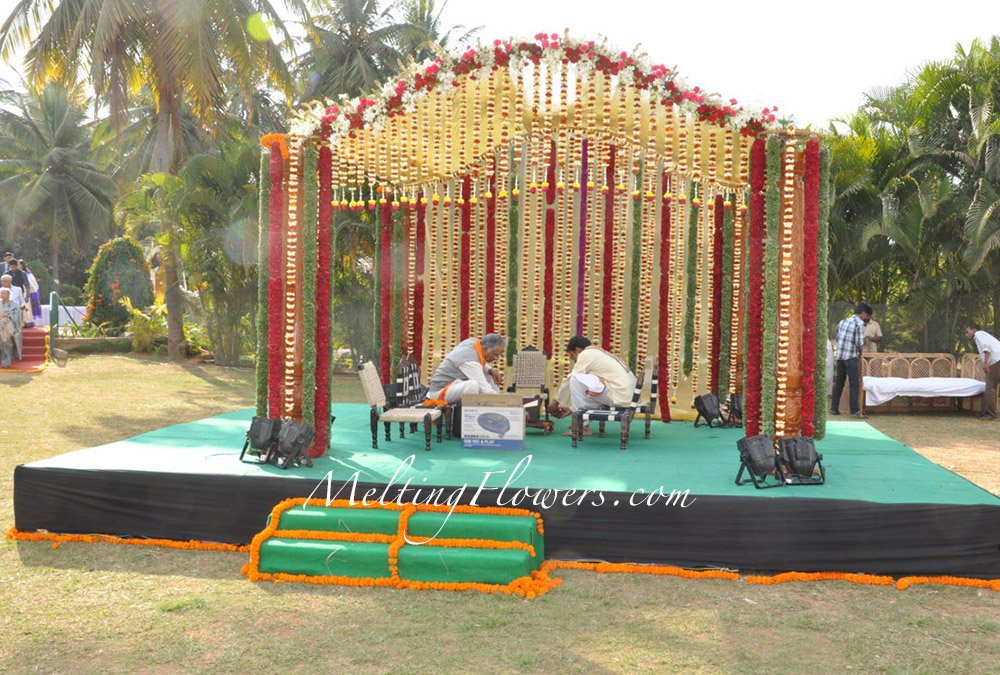 The crystal-themed decoration here comprises a shimmery backdrop and is adorned with ornate frames studded liberally with fresh flowers.
The stage here is done with a fabulously elaborate decoration comprising alluring bunches and vines of pretty blooms and hollow structures arranged around the sofa in the shape of lotus petals.