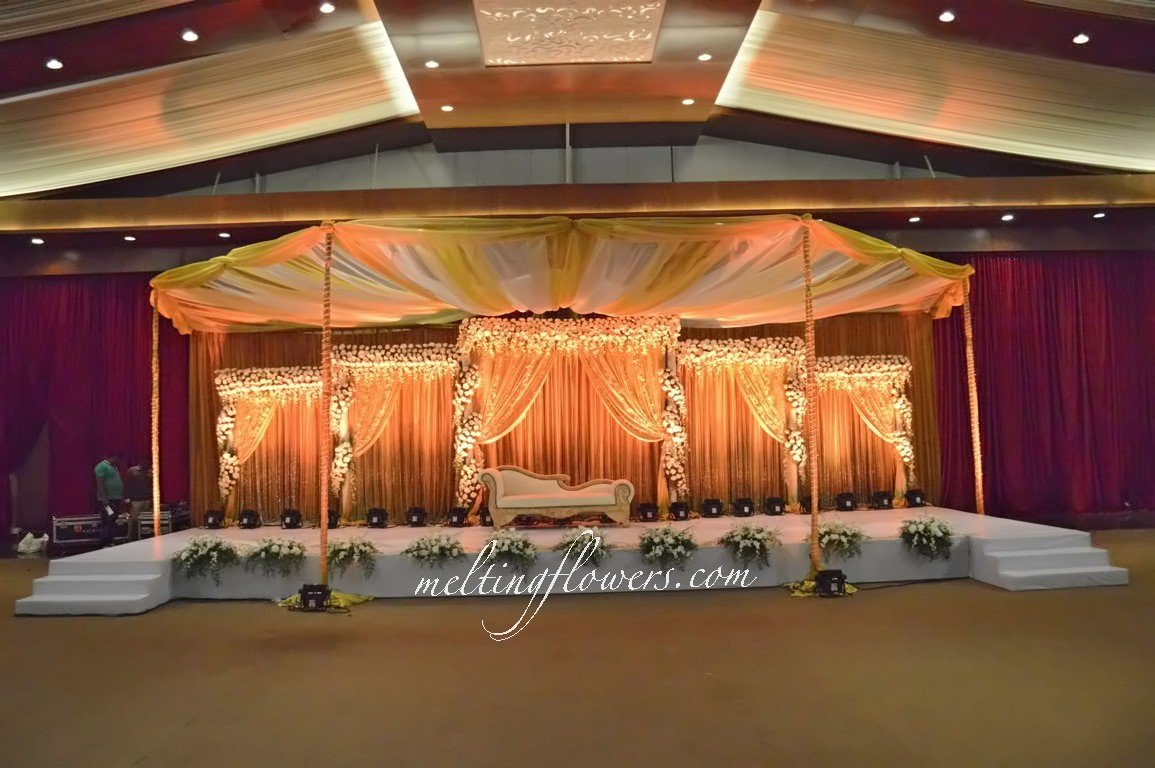 Have you ever realised that every wedding event that we attend, the first thing our eye catches is the wedding stage. That's where the bride and groom await for everyone's blessings and celebrate their happiness with their near ones. Now that it's established that wedding stage occupies the crux of a wedding venue, it is only obvious that it should look the best.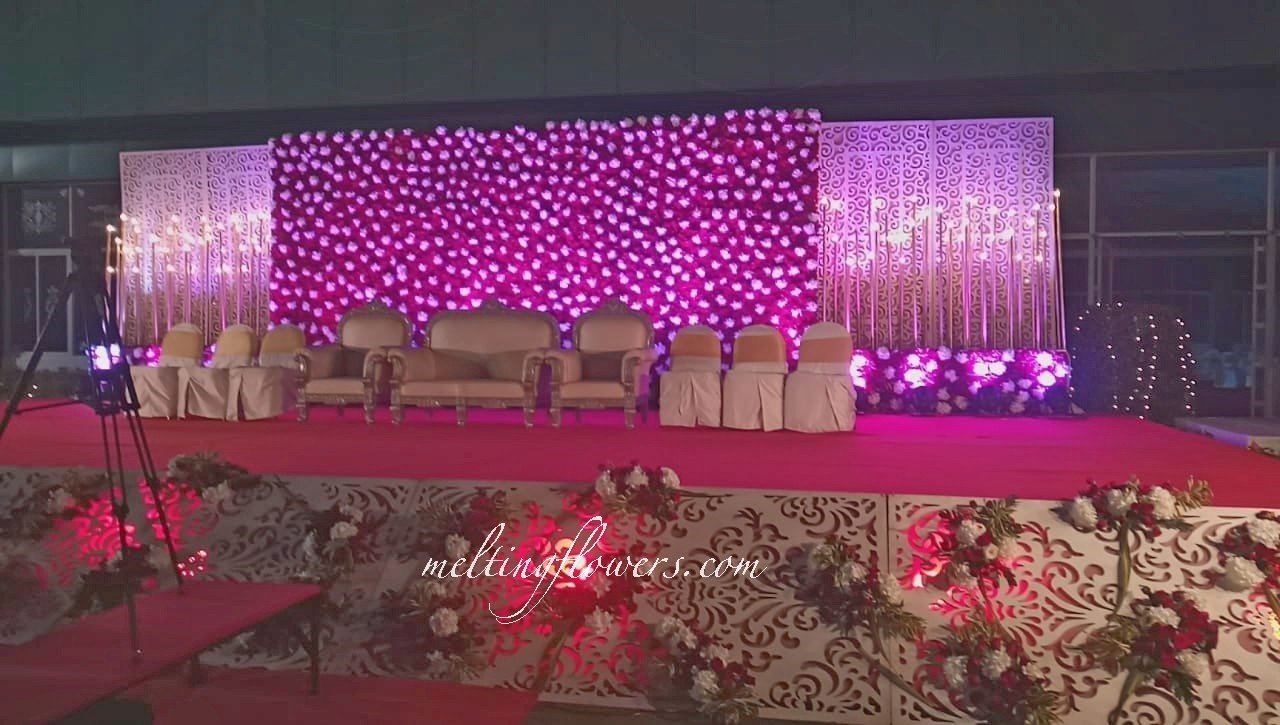 Wedding stage is the place where you take those mandatory selfies and cherish them for life.
Sounds too much pressure right? Worry no further, we are here with some amazing wedding stage decoration ideas for your wedding in Bangalore.
1. Favourite Fabrics
Your wedding decorations need every bit of your attention. Go with your favourite fabrics and design them as drapes for an amazing wedding backdrop decoration. You can also go for cut out drapes to make it look as entertaining as you want. Drapes have always been an elegant way of portraying wedding decorations. You can combine these drapes with LED lights or string lights to give it an enchanting look.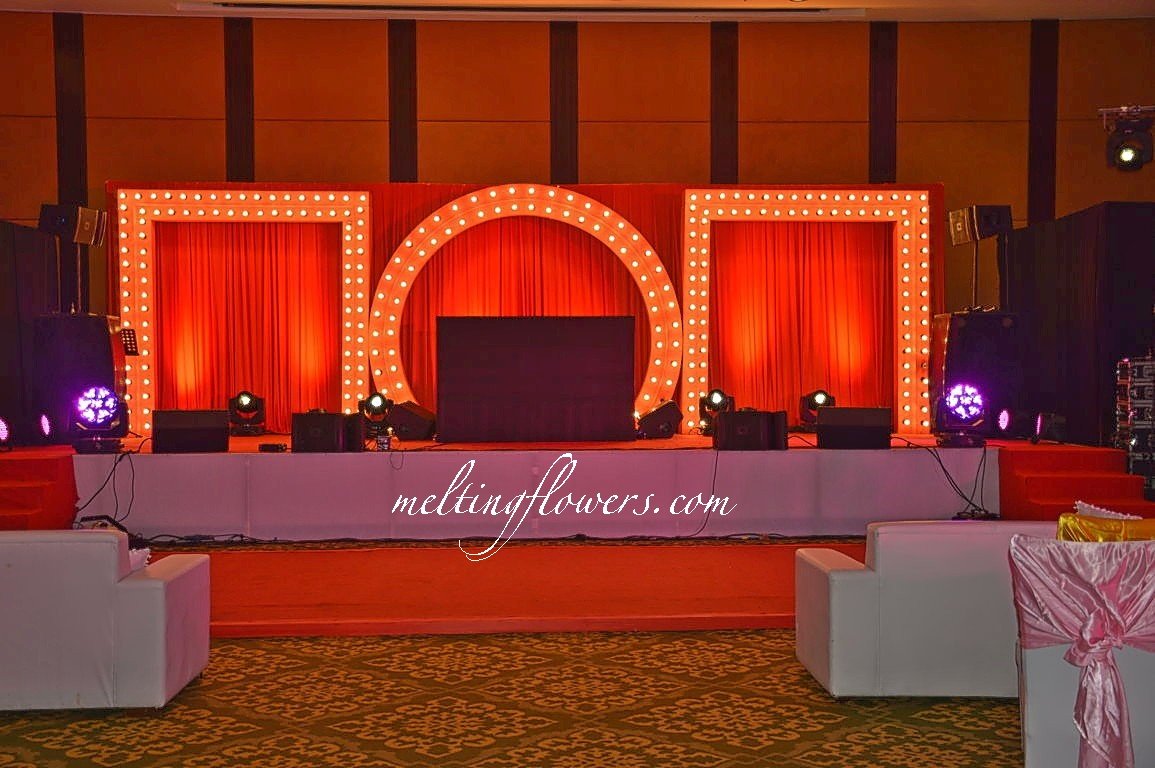 2. Crystal Clear
Weddings in Bangalore are surely an expensive affair and to add to this extravagant benchmark, we have crystal clear addition in our selection pick. There is so much to choose from. You can have huge royal chandeliers or crystal lights to add the drama. These scintillating elements add to the charm of the wedding venue in Bangalore.You can also go for flower decorations to complement these crystal lights to make a beautiful reception stage decorations. These wedding backdrop decorations are also great for the photography perspective.
3. Gorgeously Green
Flowers are indeed beautiful but if you wish to step out of the cliché circle and go out of the box creativity, then you can very well go for the green elements of nature. If not flowers all over, you can leaves and tinge of other elements in your backdrop decorations. Some people also go for green coconuts to decorate the stage for the bride and groom. Banana leaves can be elegantly decorated on the sides of the stage to give a traditional and beautiful look.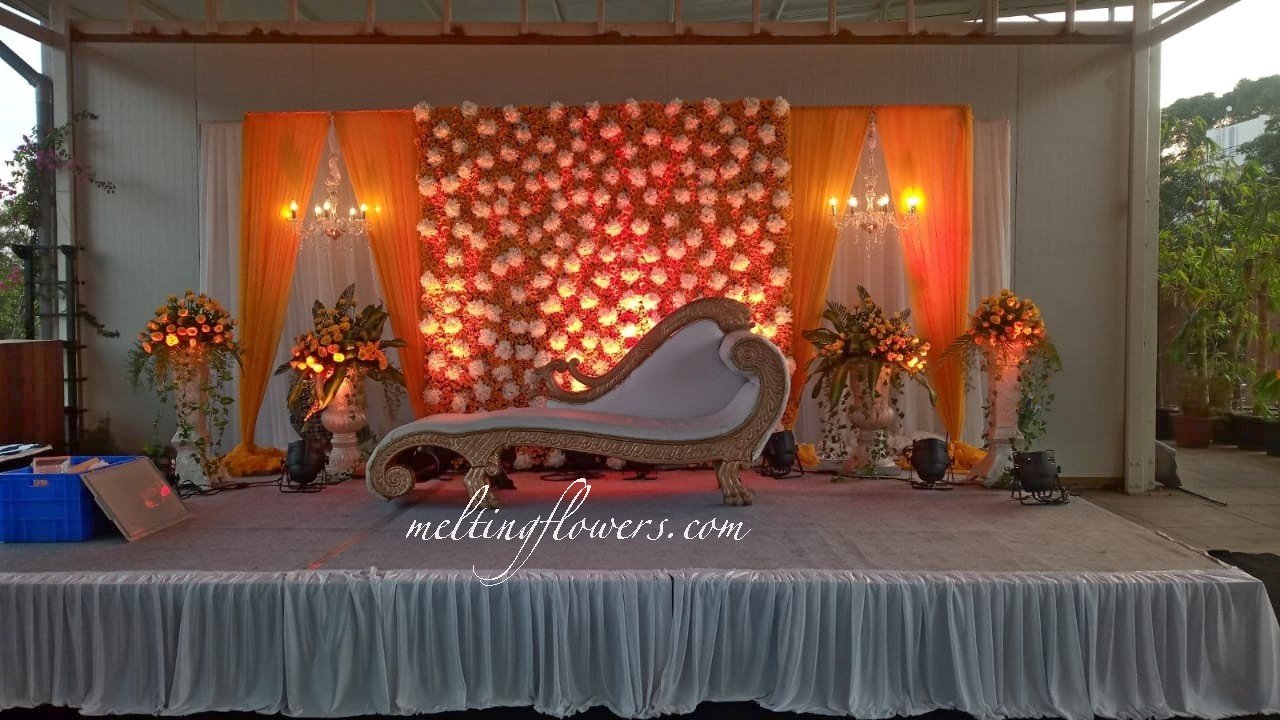 These were our top three picks for an incredibly stunning, creating and awe striking wedding backdrop decorations. Go ahead, pick your favourite and pose for the photograph because we assure you that these designs are sure to work and dazzle.