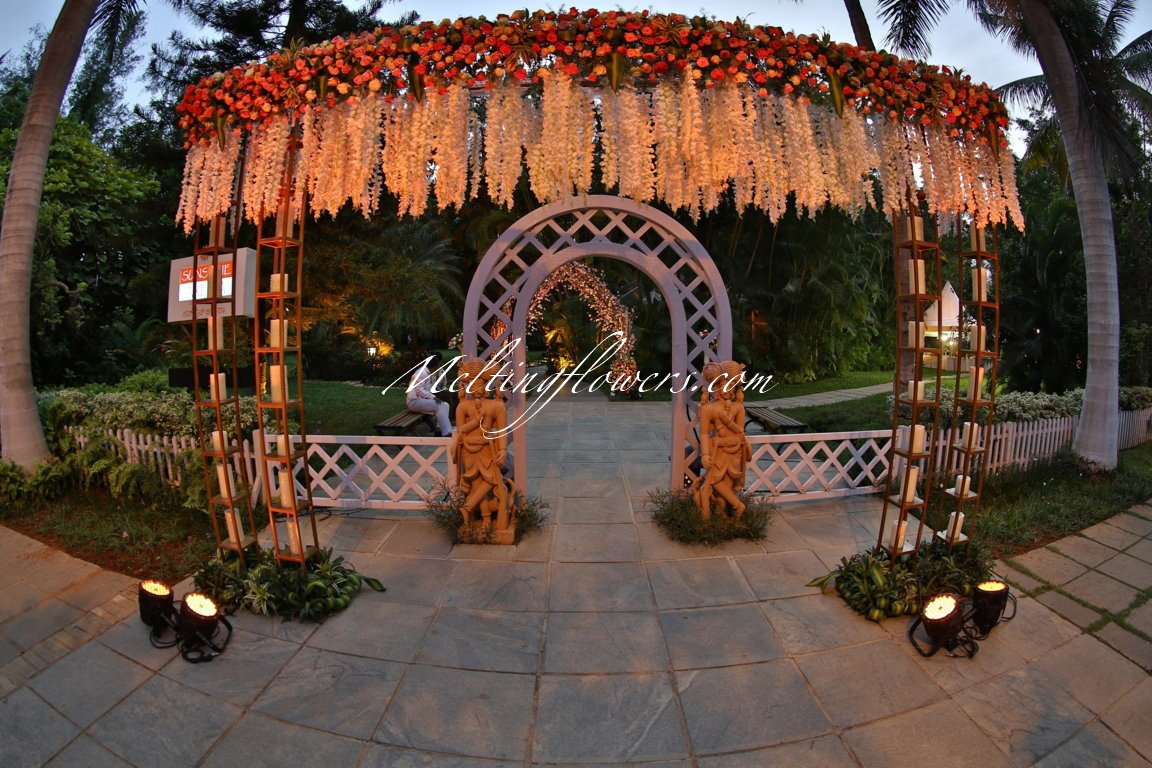 Reception follows your wedding and is the last chance to enjoy in the wedding revelry. To make it count and have that long lasting impression on your guests, let your imaginations run free when it comes to decorating the venue. Certain venues might come with restrictions so it is always better to have a conversation with the authorities before finalising the plan. To book a venue for your reception, there are a plethora of Banquet Halls In Bangalore which can be booked beforehand. Few of the Best Wedding Hotels in Bangalore includes Sheraton Grand Hotel, Hotel Vivanta By Taj Yeshwanthpur, Miraya Gardens among many other Wedding Resorts In Bangalore. Here, we are going to walk you past some simple ideas that are low on cost yet will make a mark.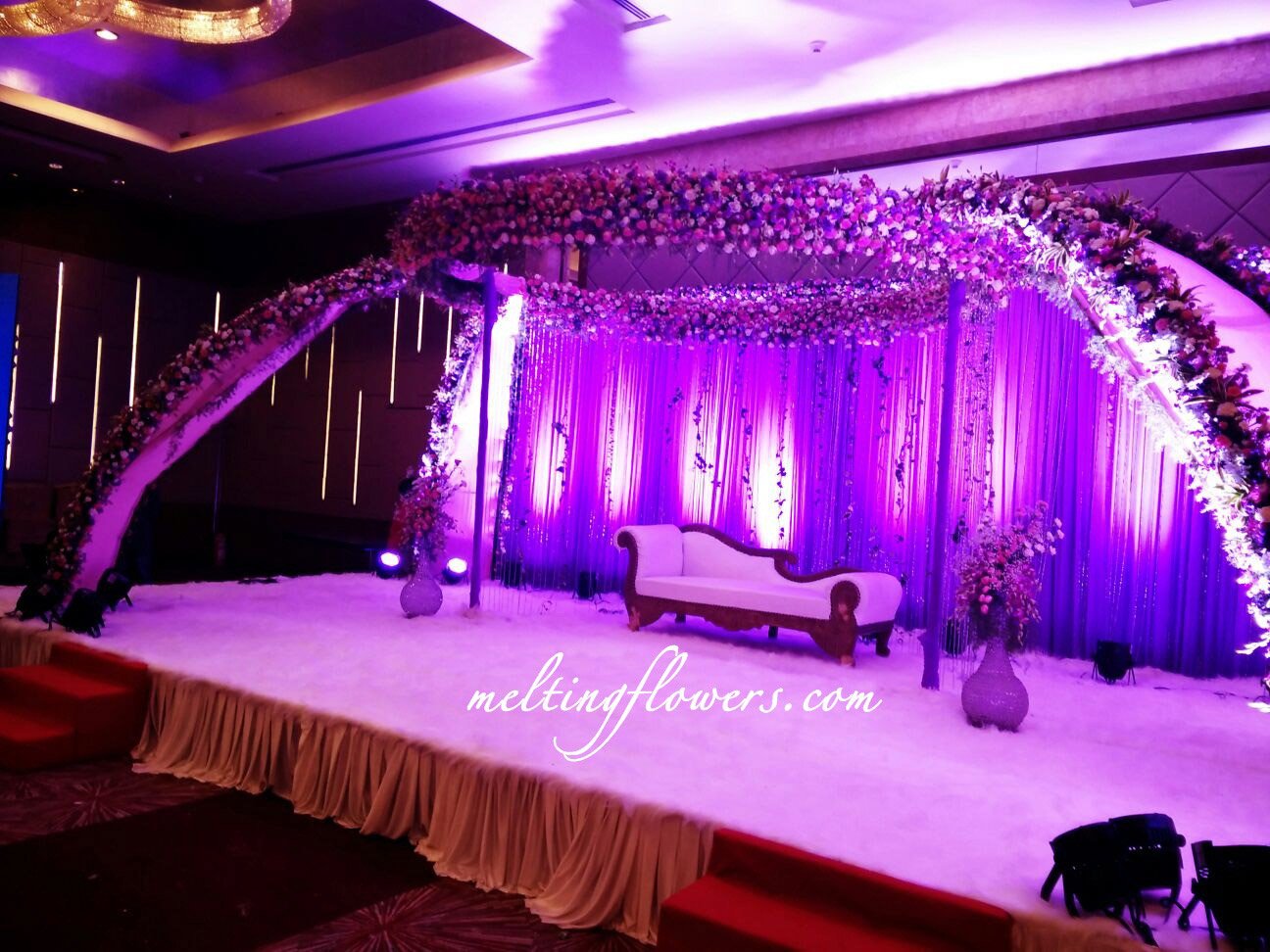 Card Display: Hang a colourful board or a tree with the paper card as its leaves. You can use your creativity and come with other similar ideas for a card display. Ask your guests to leave you messages along with their name. This will give you a bucket load of memories to cherish later and relive the day.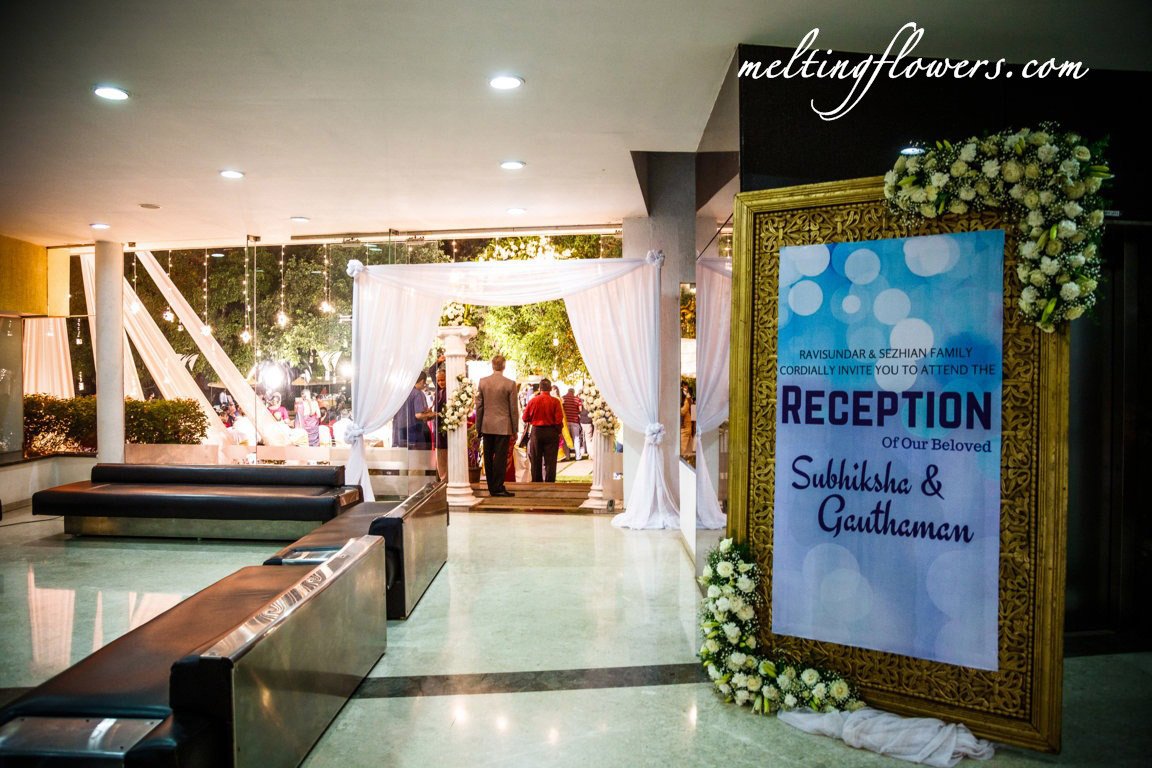 Ceilings And The Entrance: Go all colourful with the drapes. Hang drapes in various pastel shades on the doors and the ceiling. Co-ordinate it with the wall or the chair colour. You can also use patterned pillows that go with the drapes. Hang fresh flowers from the ceiling, put them in long vases and arrange them in the hallway. You can also match the carpeting of the floor along with the drapes and flowers. You can also set the mood by putting low lighting or using candles and dimmed lamps for the same purpose.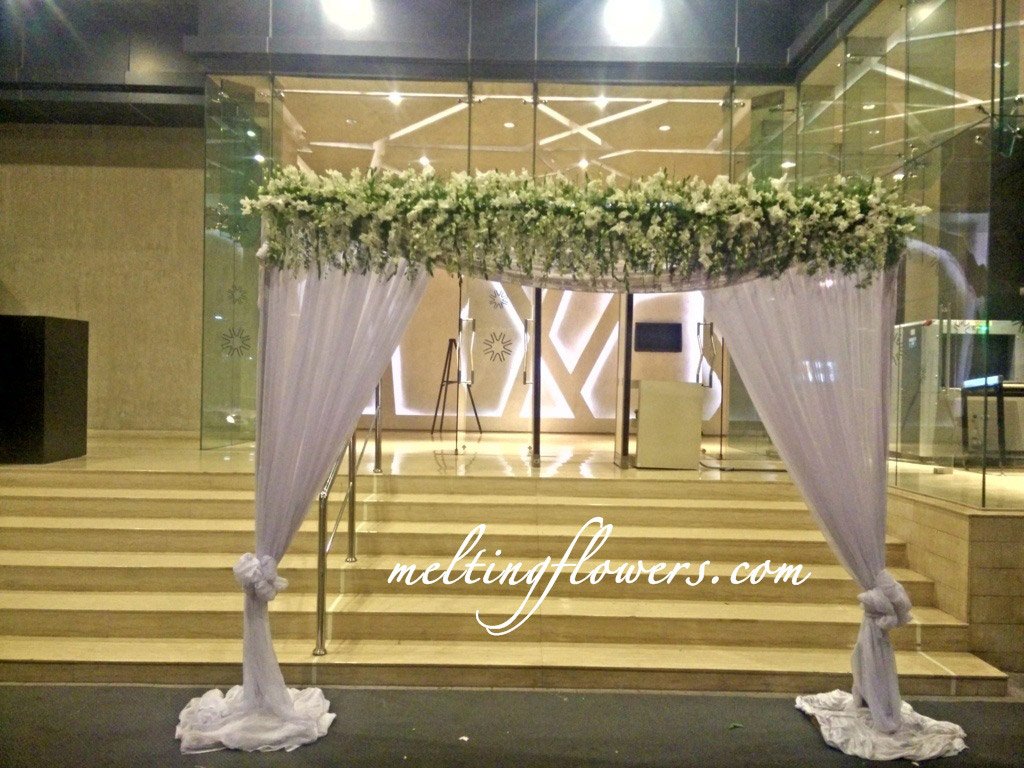 Put Fancy Signboards With Catchy Quotes: You can write quotes like "Starting of our forever" or "It has always been you" and similar romantic quotes on chalkboards and hang them everywhere, in nice You can extend the same idea in menu cards by making them personalised and using fancy calligraphy. You can also keep a bulletin board and hang pictures of your wedding or pre-wedding there. You can also have a photobooth with yellow lighting and various signboards around for all the selfie and photo maniacs out there.
Put Up That Big Screen: Play your wedding video on a big projector and keep romantic songs playing in the background in order to build up the perfect ambience. If yours is a love marriage and you people have dated for a prolonged period of time, you can even put your old pictures up on display to stir some nostalgia and get the guests go all "Aww".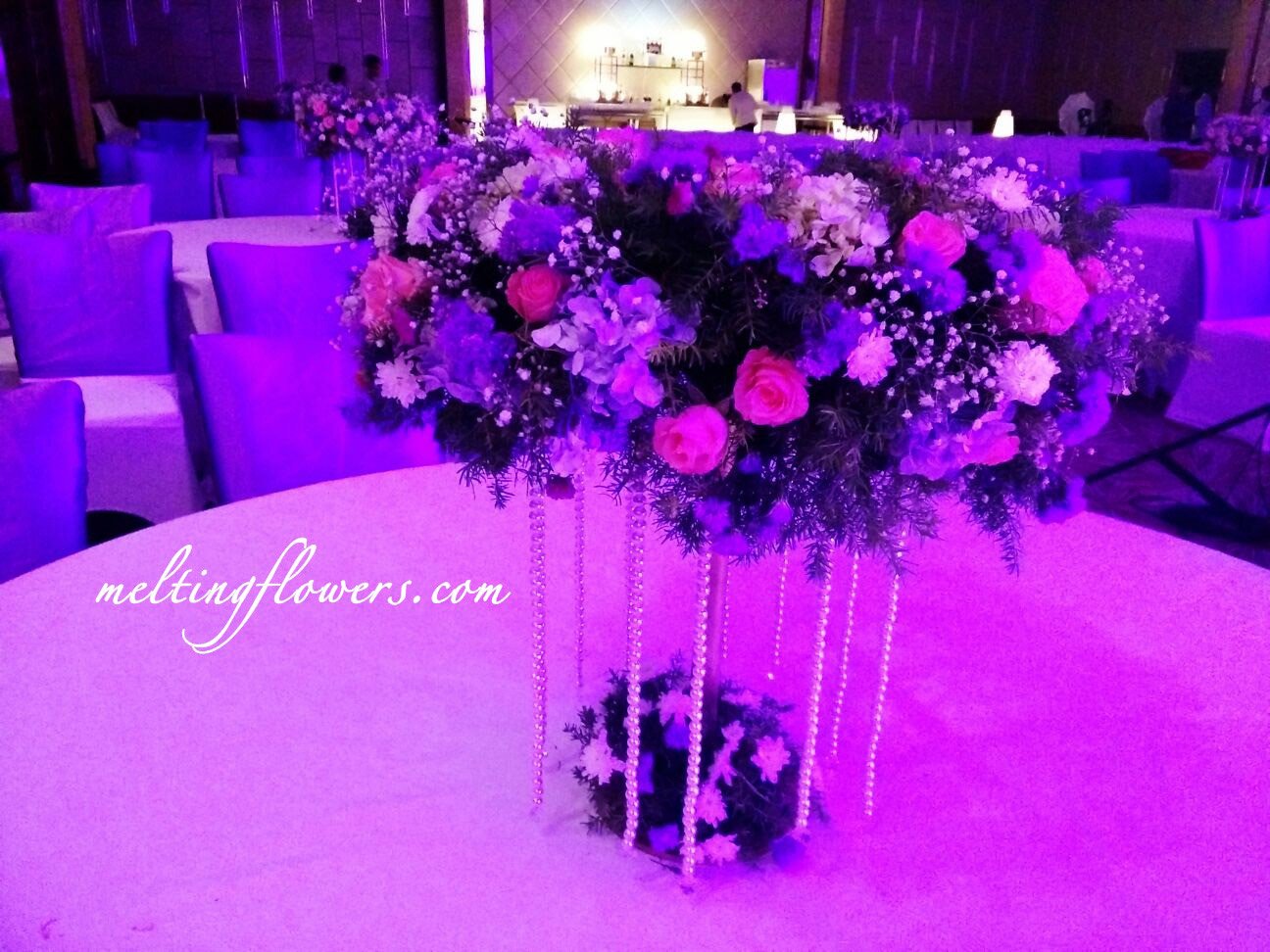 Go Minimal: Lastly, remember to not make the space clumsy. Be minimalistic with the decor and ensure that it does not go overboard. The idea is to keep it simple and beautiful.
Keep the above points in mind when you plan the decor for your reception day. Here's wishing you all the very best for that new chapter in life!