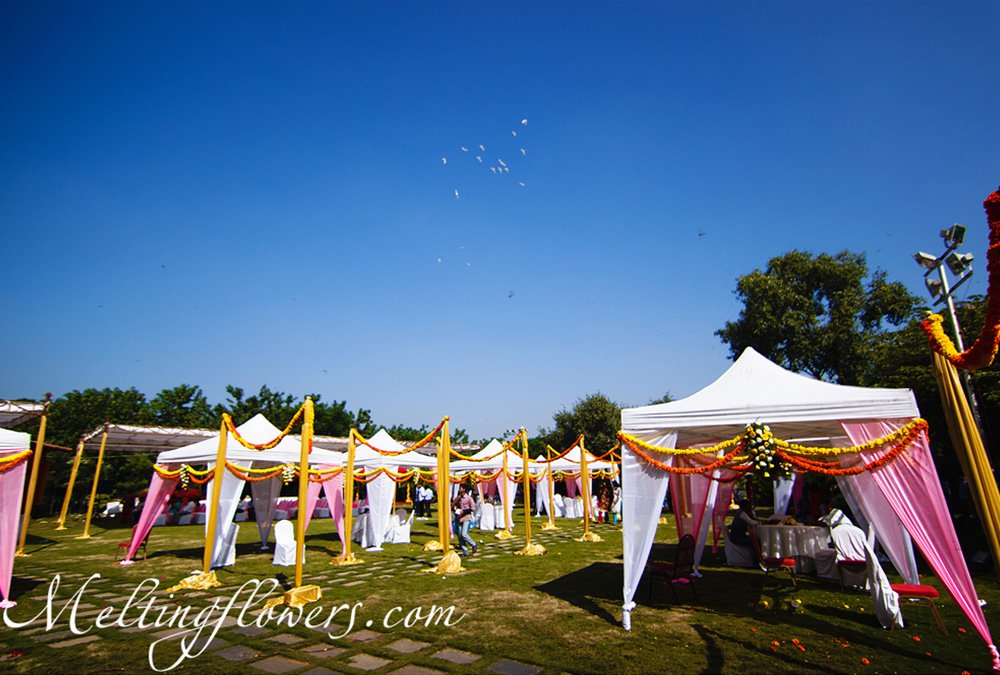 We all know the important role flowers play in anyone's life. From birth to death, flowers indicate the most important events in one's life. And it goes without saying as to how much weddings hold importance in one's life, and what a big role flowers play to make it special. If that's the case, why not make it easier for you by having your wedding in a garden. Gardens are the prettiest outdoor areas in any place, and the ambiance is unbeatable given the lovely fragrance it emits from the trees and flowers around. Make the most beautiful place a lot more enhanced to suit your occasion by decorating it with the perfect elements. From Sooraj Ki Baahon Mein to Gal Mithi Mithi, we have all realised the glam factor involved in having a garden wedding.
Garden weddings have a lot of scope for beautification, as you have the liberty to set up the stage wherever you like and put the chairs in whichever fashion, as there isn't any restriction like in a mandap. You could spice it up with elements such as decorating the pond or the pools available and hang swings or tires from trees to make it look chic and contemporary.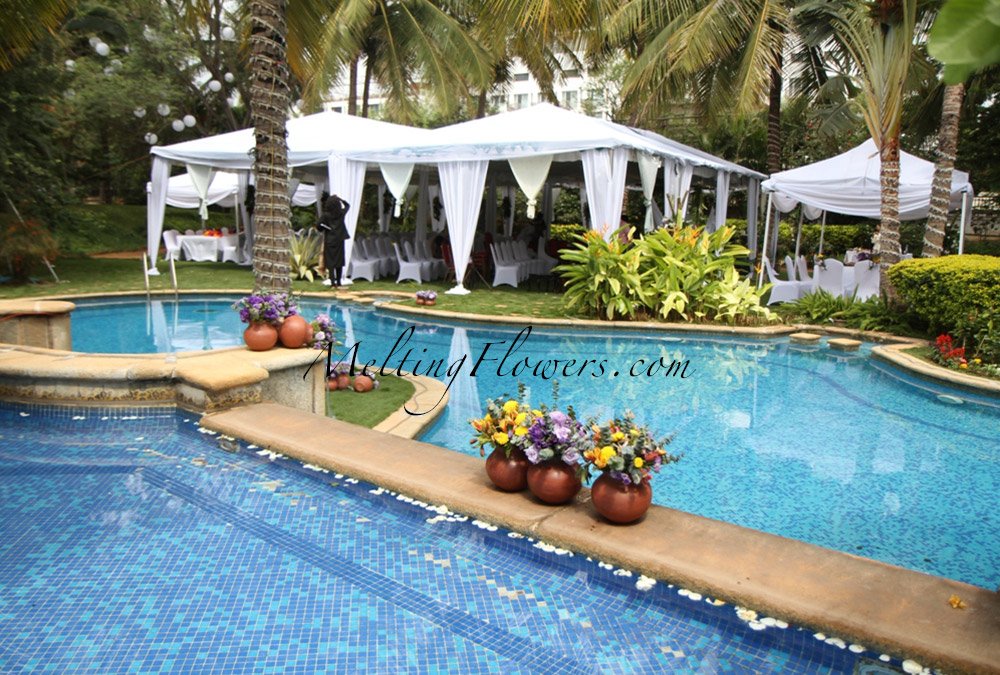 Considering Bangalore is known for its cool weather, you could pick a date when it would be at its best and have a nice wedding with the natural, lovely Bangalore breeze. Shaadi decorations Bangalore will also help you find the perfect look for your outdoor wedding. Make your wedding chic and lovely with a sun kissed party that adds some colour to your cheeks. Goodbye to Mandaps, as we welcome the glam gardens this summer.
You could go for several outdoor ideas, such as these to finalise on your favourite look.
1.Minimalistic yet chic
2.Grandeur at its maximum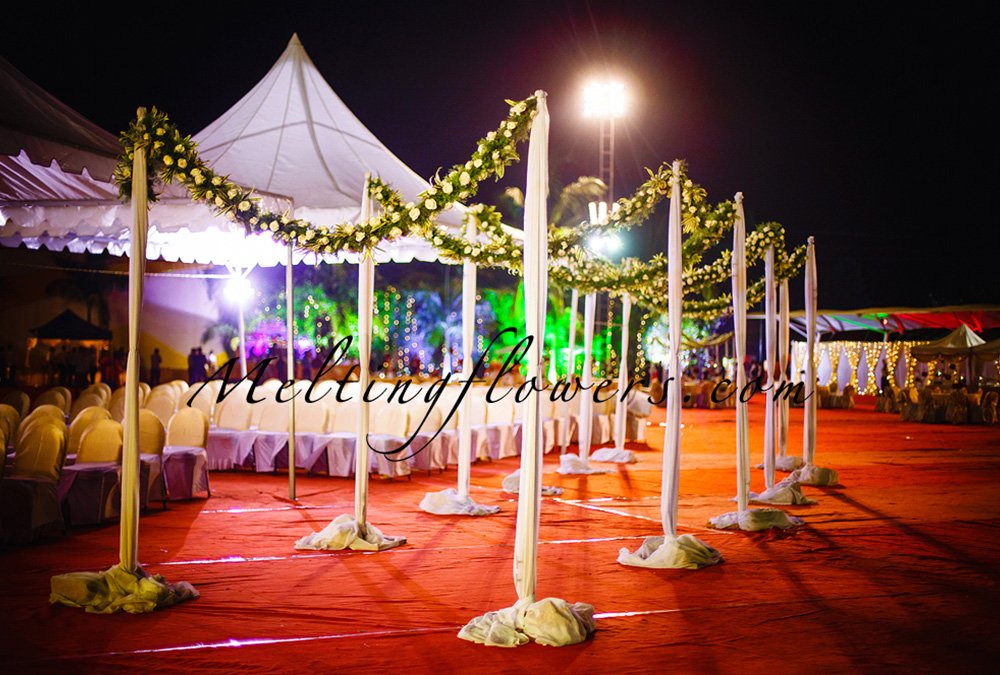 3.Private and prim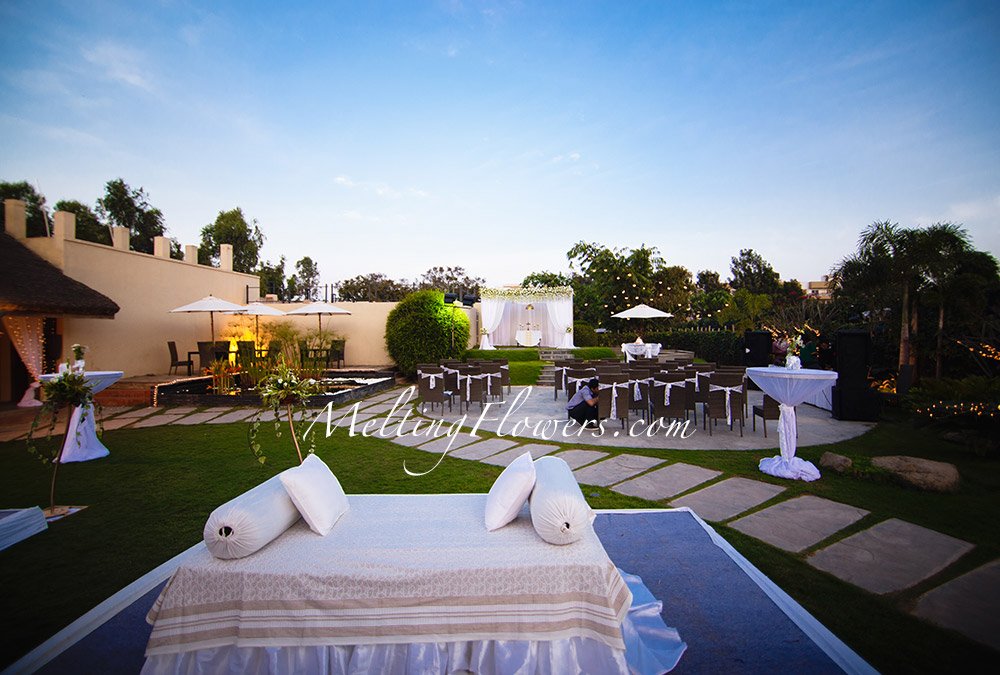 4.Fab, yet Traditional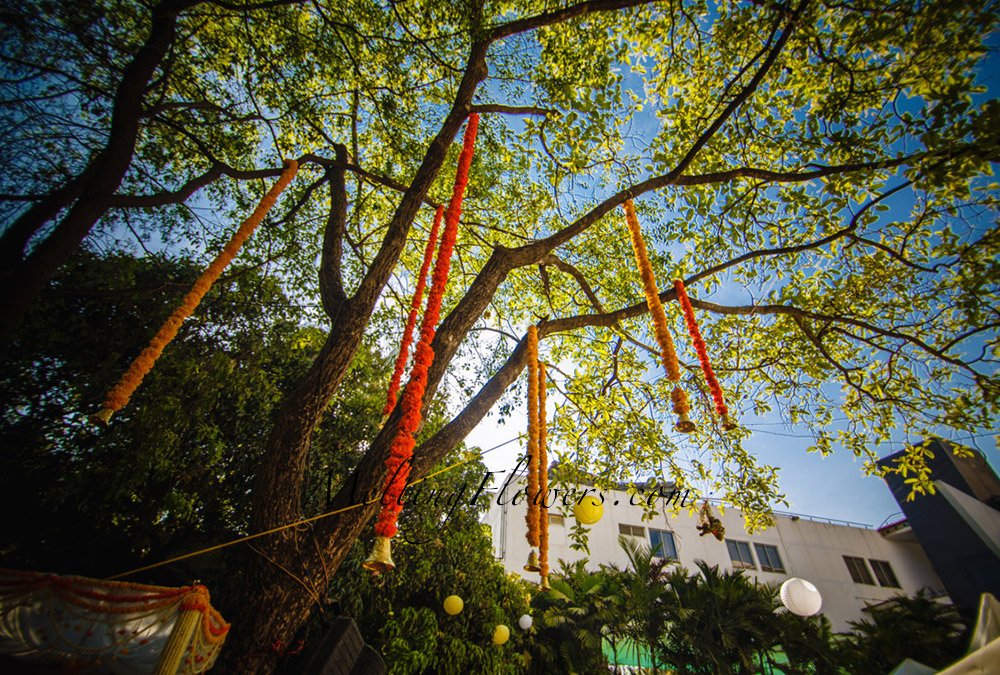 Happy wedding you guys! Have fun planning! 🙂