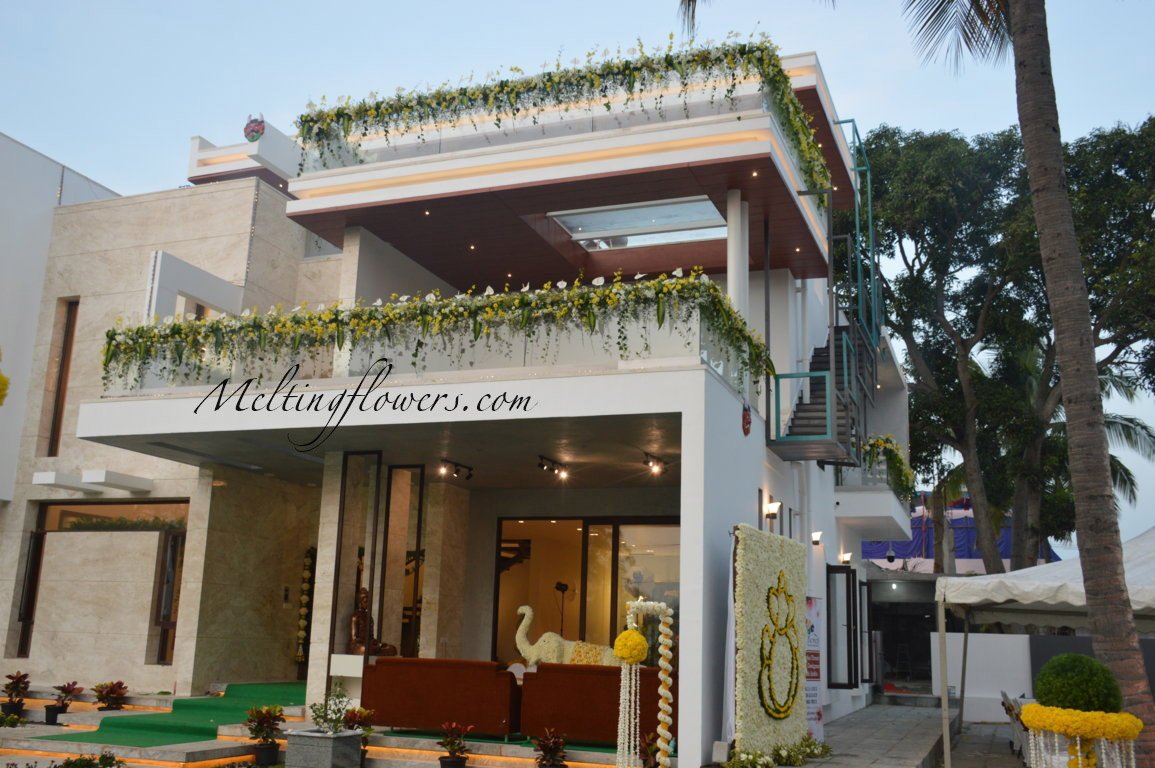 It is rightly said that it's the people that make the walls, doors and windows of a house into a loving home with a sense of warmth, safety and comfort. Decorate it with the help of the best flower decorators to welcome your near and dear ones for the housewarming.
Make the dinner the highlight of your housewarming party with this bewitching dining area decor that is done in a tent outdoors veiled with drapes. It can, however, be replicated indoors too, minus the drapes. A branch laden with florals is hung overhead from which lanterns and metallic hangings are suspended with the help of crystal strings. The candelabras and jars with candles placed on the table complete the decor.
The entrance decoration is often the first impression that the guests have of your party. Make it nothing short of fantastic with this lovely setup comprising metallic and crystal hangings interspersed with fairy lights. The floral bunches in the same cool color palette as the rest of the decor look gorgeous.
Simple and classy, this humble decoration for the entrance door is done entirely with flower garlands in soft colors. They look pretty without crowding the place in any way.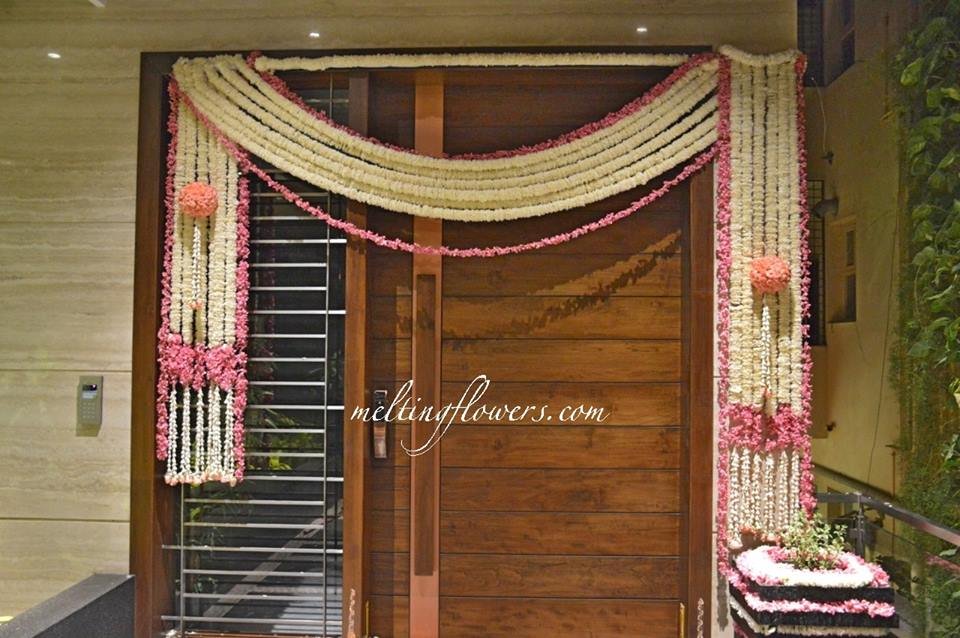 Some simple flower decoration is all you need to adorn the staircase of your new house. Placed on each step are trails of florals in a brilliant color combination.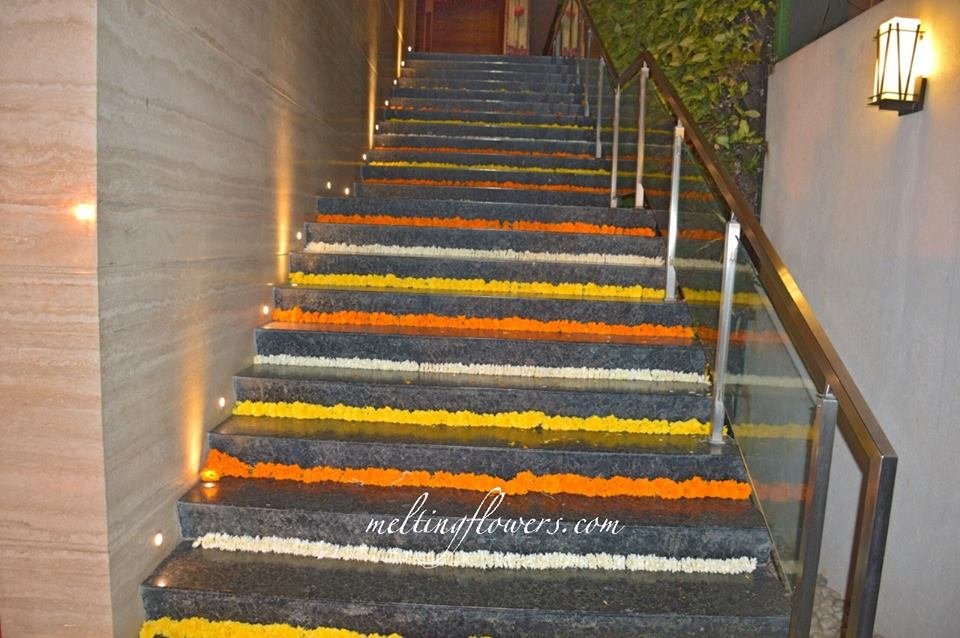 Ideal for the verandah or balcony, this backdrop is made into a traditional decorative piece with flower garlands and a floral outline of Lord Ganesha. You can easily install it anywhere for the auspicious aura it creates.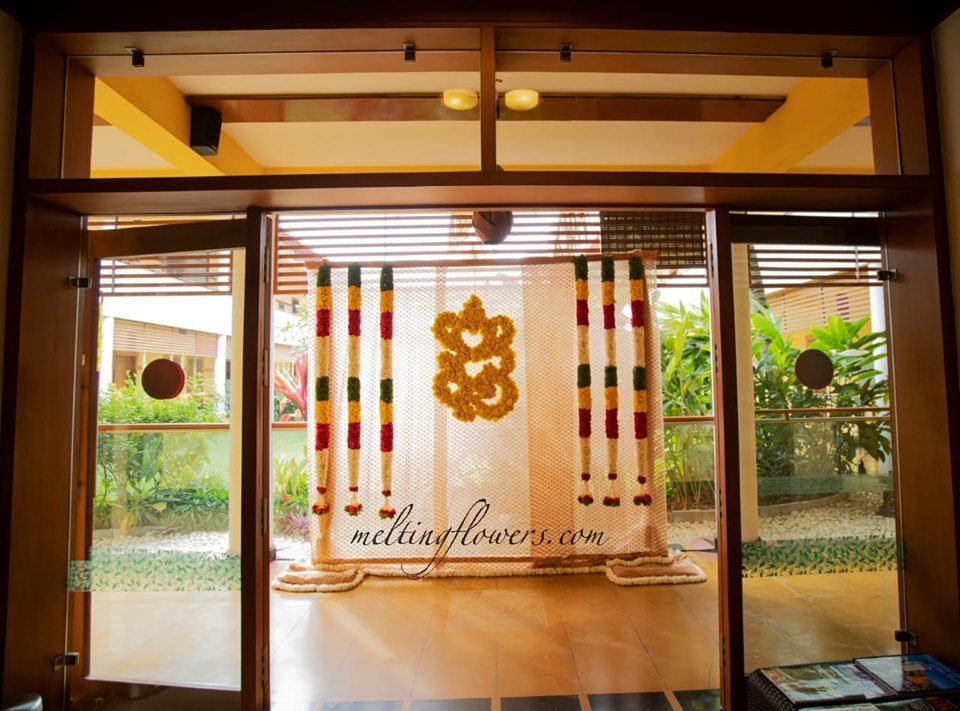 Don't skip your kitchen while getting the rest of the house party-ready! These simple additions of floral runers on the kitchen slab are enough to adorn this place.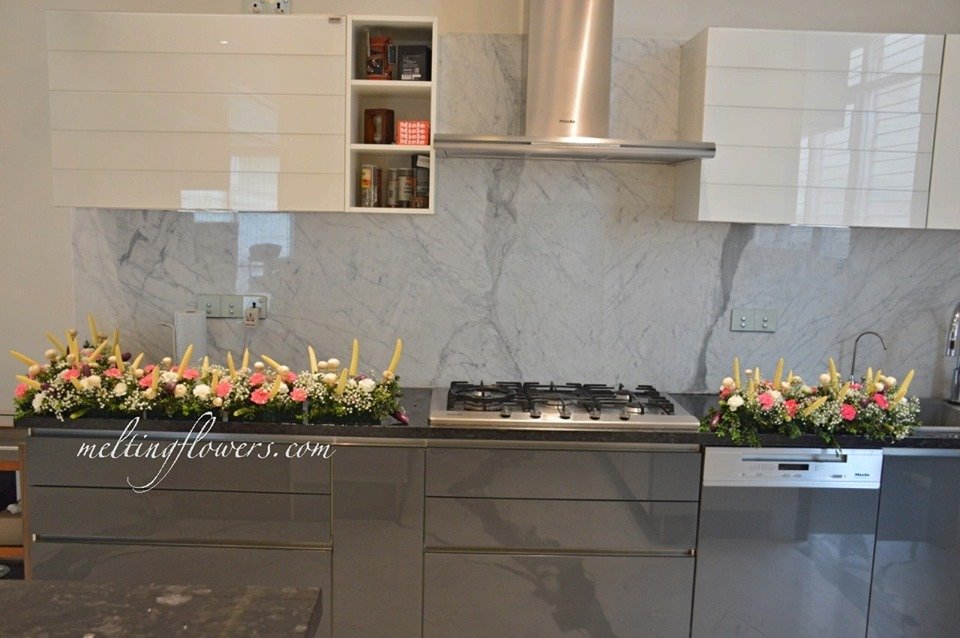 Jars stacked with flowers can be arranged on the dining table for a rustic charm. The overhead lighting of a mesh of fairy lights in a sleek pattern is a very contemporary touch to the decor.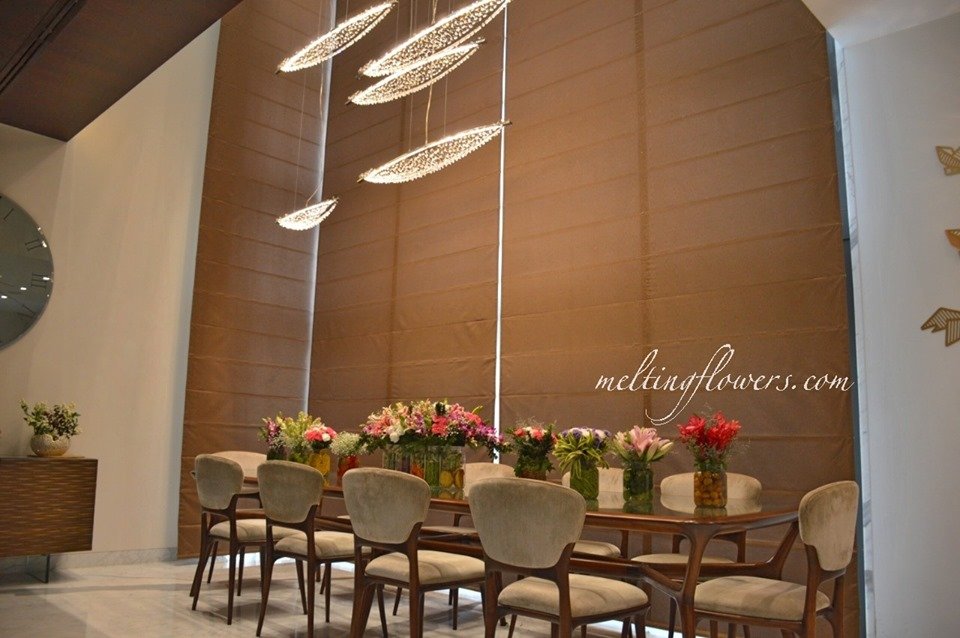 The pooja ghar or temple is a place of utmost significance in most Indian households and thus, deserves to be decorated just as well when gearing up for the housewarming. Floral runners and crystal hangings are sufficient for the house warming decoration.