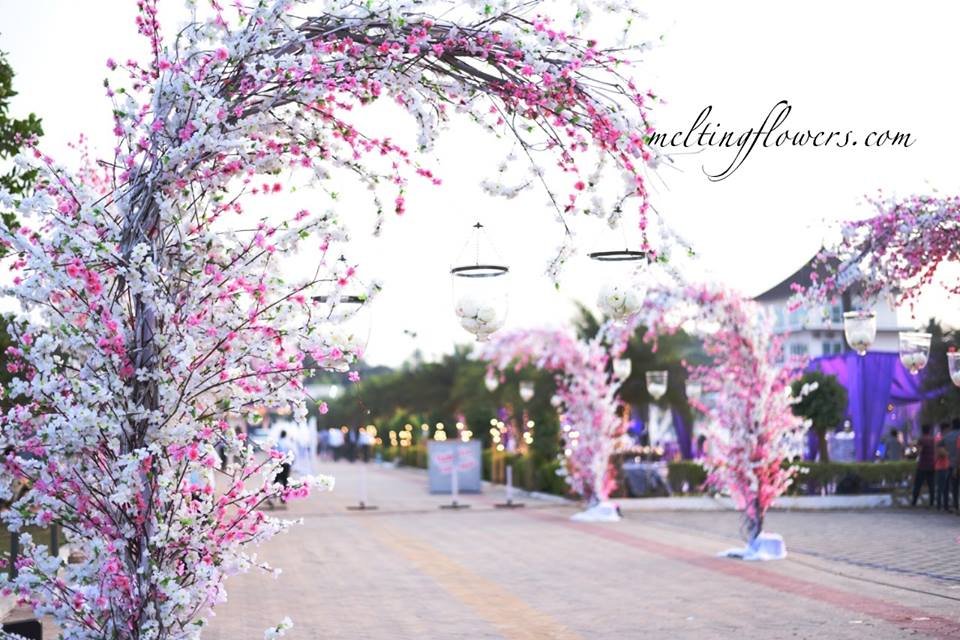 Flowers might be typically used for all kinds of event decoration in a variety of ways. However, the good thing is that you can always add other elements and transform the decor with florals for any part of the venue. Get creative and draw inspiration from these gorgeous floral decorations that none of your guests would be able to look at without heart-eyes!
This absolutely gorgeous outdoor decoration consists of ornate hanging frames adorned with flowers. Mounted on a wooden frame, these can be placed anywhere and would make for a beautiful photo booth to make memories with.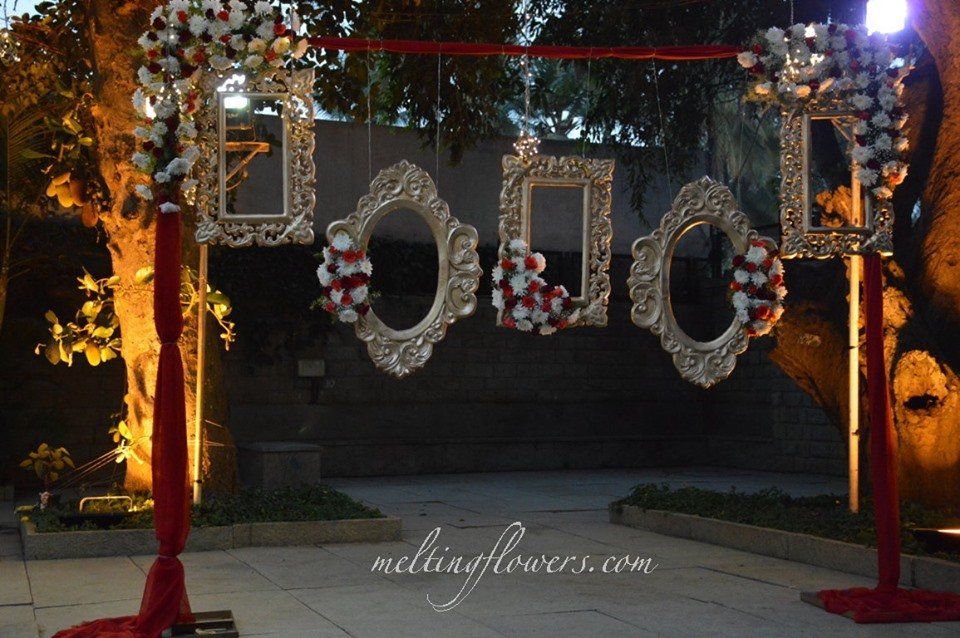 This oh-so-pretty wedding stage decoration makes use of a dainty white swing set placed in the center that is covered in flowers, the decor complementing the white backdrop with floral runners on top.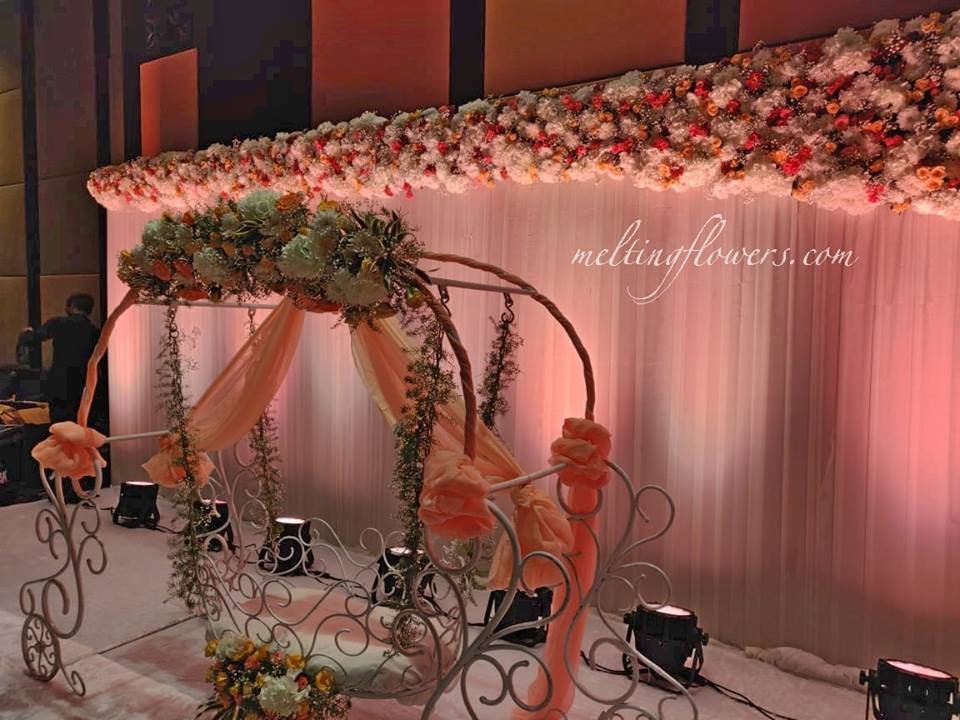 An outdoor venue embellished with fairy lights sure looks radiant and magical. How about adding an artsy decorative piece such as a cot outlined with flowers?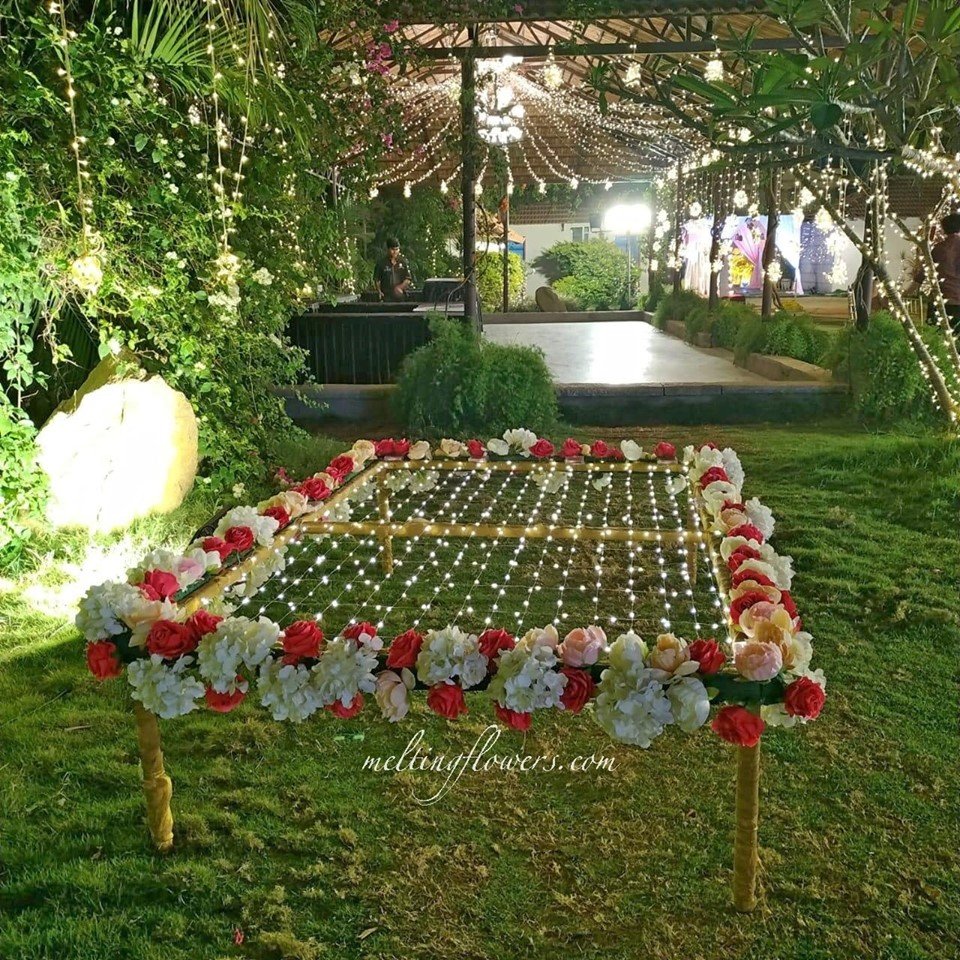 This mesmerizing pathway decoration makes use of flamboyant floral arches covering the path. The plain white color looks enchanting under the pale lighting.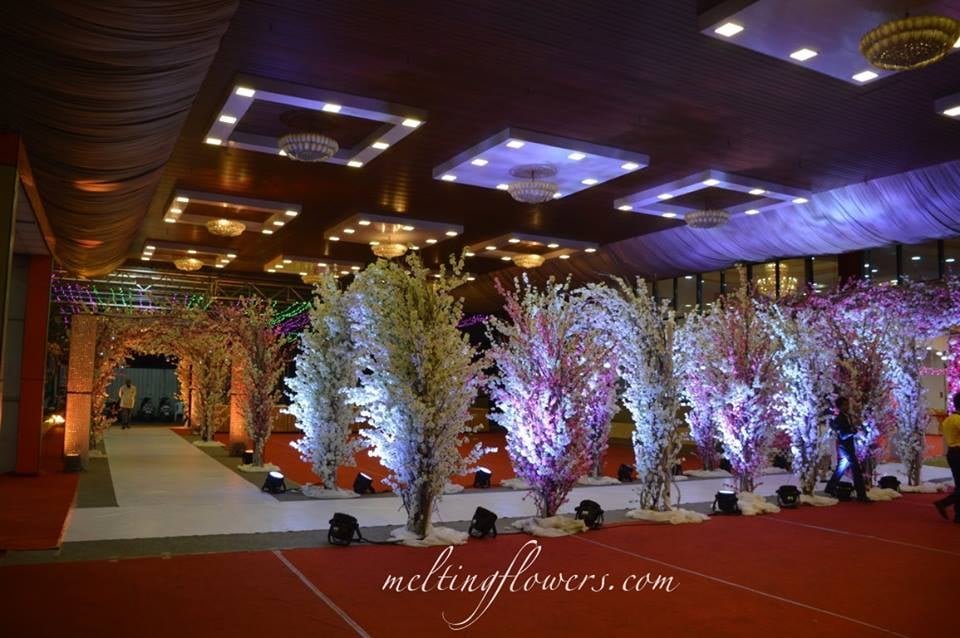 This artsy, charming wedding stage decorations will liven up your outdoor venue. With floral vines and lacy umbrellas suspended on both sides of a giant wreath made of branches and flowers and candles placed on the ground, this is an ideal backdrop to have your pictures clicked for treasure-worthy memories of the occasion.
Splendid as this entrance decoration looks, it is the unison of flowers and light meshes in alternate grids that make it look radiant enough to capture all eyes.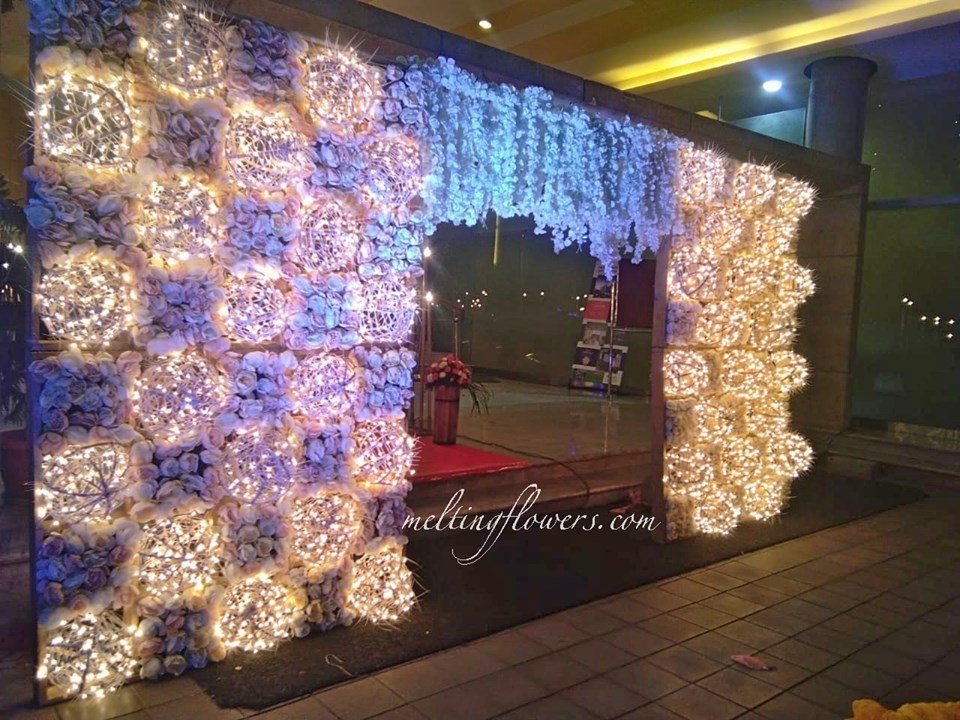 This elegant flower decoration for your swing will increase the beauty of your outdoor event venue. Laden with thick flower garlands, this can double as a photo booth as well.
This majestic entrance decoration makes crafty use of flowers and drapes, along with suspended frames and floral wreaths to up the creative quotient, making it look trendy with youthful vibes.