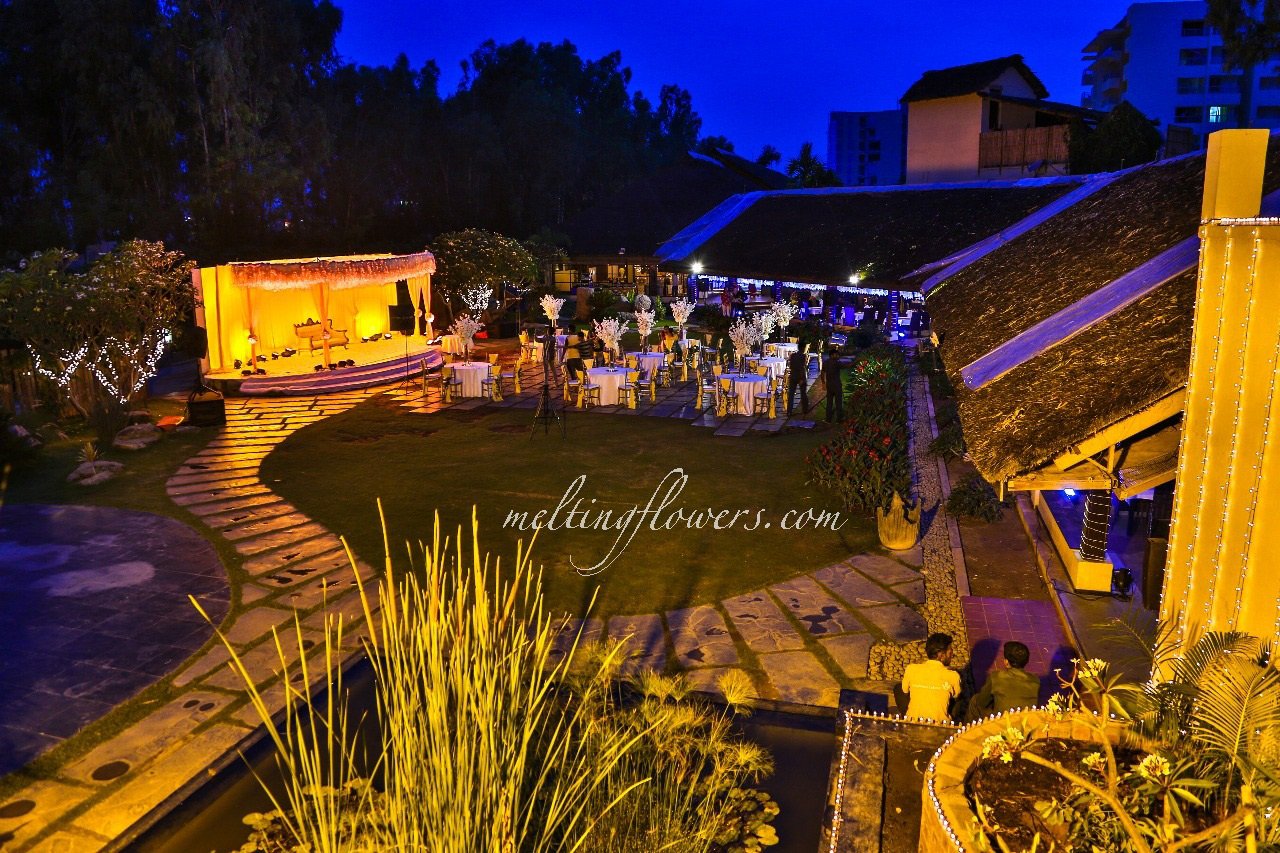 Theme weddings are a great fad today and why shouldn't it be after all? The time for boring and cliche wedding is gone and we are in the age of transformations, so why keep wedding the same way? Themes can make any occasion happening and fun. So here are 3 ideas to have an amazing theme wedding in Bangalore–
1. Traditional Theme:
Traditional theme is no more common today. Having a traditional theme is a classy choice for it being regional gives an all-new tinge to your wedding celebration. If there exists an evergreen wedding theme, the traditional decor theme it is. Bringing with it the age-old charm, a traditional theme wedding decoration is a popular choice amongst those who are seeking a colourful and an elegant wedding backdrop. It would be a wedding in golden-yellow lights, crystal lounges and assorted flower decors. You can give it your own touch like setting up a sparkling cocktail bar, colourful curtains, and your favourite tempting cuisine. This is one of the most preferred themes in wedding venues in Bangalore. Traditional wedding theme comes with a royal touch of perfectly blended colours, excellent lighting and decor, and celebratory ambience.
2. Ikebana Theme:
Ikebana theme in Indian wedding decoration ideas has gained enough attention lately. The ancient art of Ikebana which is commonly known as the Japanese art of floral arrangements or floral sculptures that is a symbol of the unification of both nature and humanity. It is more subjective to focus on minimal parts of a plant like a stem and leaves. Try the Ikebana theme and tailor it to live up to your expectations and beyond. All the best!
3. Fusion Wedding Theme:
Indeed, it is as fabulous as it sounds! A blend of both the traditional and western culture can give a glamorous finish to your dream wedding day. Typically, fusion weddings are favourite amongst couples where both belong to different cultures. Imagine a fusion of best of both the worlds, the dress code, cuisine, decor, and music. No wonders why fusion weddings are so pleasant and fun. A fusion is most famous in Indian wedding decoration themes is highly personalized and creative. Grace the venue with floral sculptures and creations, themed curtain drops and stage.
You can arrange for cultural dances from families on both sides, including traditional recipes and even perform matrimonial ceremonies according to them. Hope this was helpful! All the best and have a blast!