We are well used to the customary fireworks that accompany all wedding celebrations. How about celebrating this time with waterworks instead? And no, we aren't talking about the tear-jerking vidaai ceremony.
Poolside weddings have quickly become a favorite among quirky, modern couples who would want upbeat Indian wedding decoration themes for their wedding to feel like a rejuvenating retreat, a summer paradise.
Pools can be used to construct the stage or the dance floor. It sounds quite poetic to have one's first dance over sparkling, serene water. With a bit of seating arrangement, they can be perfect for the guests to be lounging around for breaks in between ceremonies. Wish to obtain the superpower of walking on water for your big day? Go for clear platforms! Traditional walkways too can be easily built over the pool if you're uncomfortable with the idea of having the mandap there.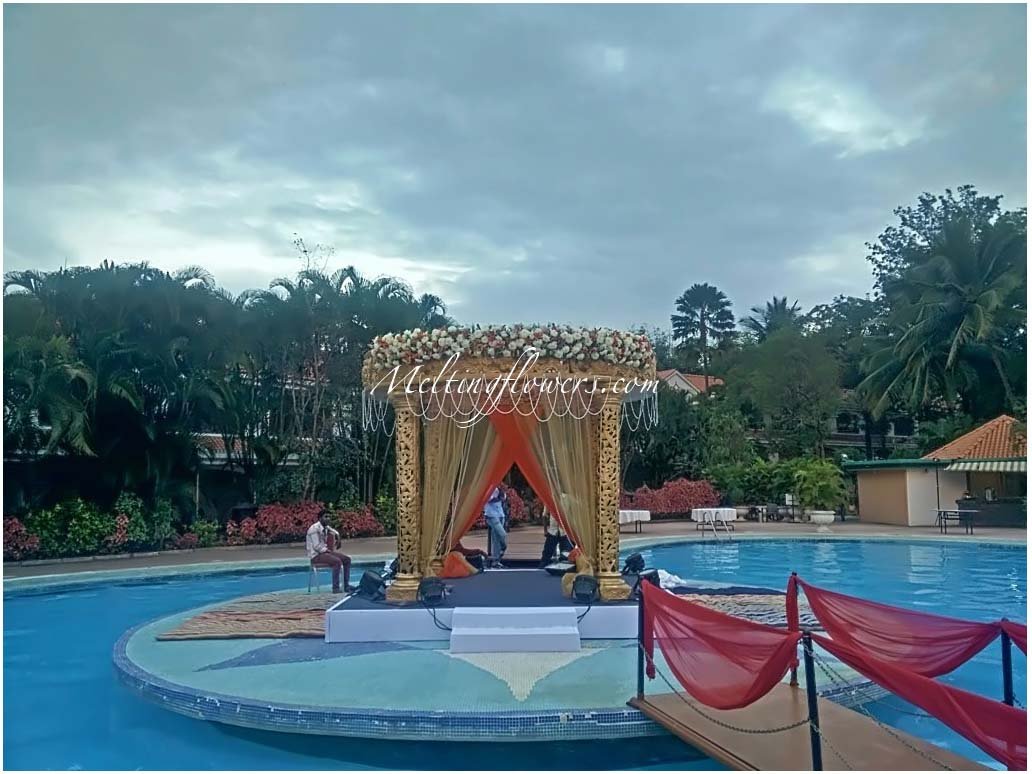 Rippling cascades make for enchanting backdrops for photoshoots, with the light getting caught at a gazillion angles, making each snapshot nothing short of magic. Floating flower decorations and aquatic plants are subtle decorative options for the pools, Candles, lamps or other floating lighting accessories will bring the stars down to earth on your wedding. With floral smatterings provided by the best flower decorators, theses make for elegant adornments. Go desi with bamboo or straw mats and other structures, floating earthen pots (kalash) or metal variants of it. Install colorful arrangements of paper, foam or metal flowers, wheels or just spokes for an artsy, boho feel.
On a more fun side, if you expect yourself or your guests to get drenched on your D-day, skip the decor and throw in some floaties, rubber toys, hoops, beach balls and balloons for characteristically playful Indian wedding decoration themes, Make sure you go low on the wedding decorations so as to avoid mishaps, slippages or any unforeseen accidents, especially electrical equipment and light fixtures. A couple of topiary formations on the corners should suffice. Floating initials, moss monograms, and hashtags lend a personalized touch to the whole affair.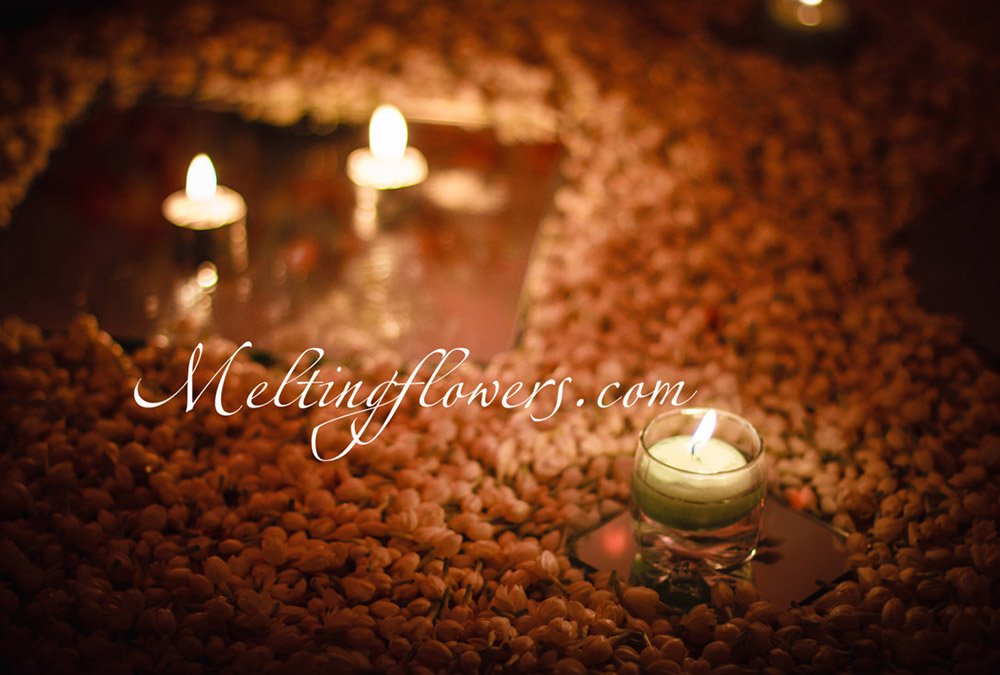 Up your game by arranging for water shows- a bedazzling waltz of fountains and lights, synchronized swimmers, bands, etc.
Complete with poolside drinks, paper umbrellas mounted on straws, little canopies over seats and tables, you will indeed be rid of the stress that accompanies wedding preparations and it will all feel like a relaxing summer holiday.