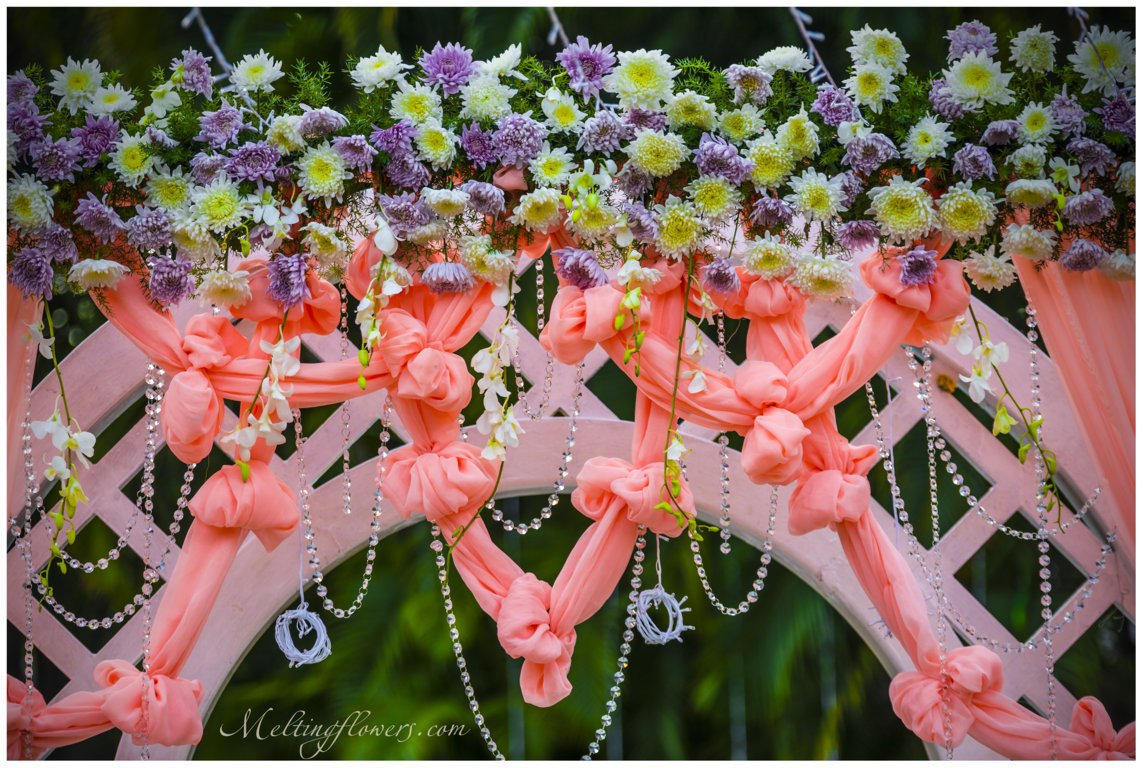 No, this is nothing about a regular way of organizing any marriage ceremony. It's all about theme wedding decorations that are going to grace your special moment. The day you say "I do" is not mere a celebration, but a new start of life being someone's better half. Thus, every arrangement has to go in sync exceptionally.
We are not talking about ordinary arrangements of flowers and lights. But something more to that to make your guests sit up and go awestruck at the minute creative detailing of the venue. Let them keep wondering what made everything possible.
"Marriage is a timeless celebration."
We Indians are proud of our creativity and out-of-the-box concepts. With so much talent, why not implement the mein Indian weddings? As you are shortly going to tie the knot, let us give you some exceptional thematic decoration ideas.After all, your guests should turn their heads around every single arrangement of wedding decoration Bangalore.
This is in true sense a completely new theme for your wedding. Take out ideas from circus like polka dotted hats, colourful sunglasses, etc. and use them in the venue. You can also ask your decorator to put a rainbow colored entrance passage.
Who doesn't love flowers? Your wedding theme can be based on uncommon yet elegant flowers. If you go searching for them in the local market, you can hardly find one. In that case, it's better to hire the best flower decorators in Bangalore. They are professionals and have access to imported blossoms.
"India is a land of diversity."
Being a South Indian or rather living in the south, pick up the culture of another state from the north like West Bengal as a theme. This would be a treat for your guests who will enjoy the Bengali culture down south. All the states have something in offer for Indian wedding decoration themes.
Old is gold. When everyone is trying out modern equipment, your best exceptional choice can be vintage materials. Decorate the venue with laces, silver frames, off colours, pearls, old cloth sheets, mats, candles or lanterns. After all, antique has its own value in wedding decoration.
No, this paperwork doesn't mean dealing with documents.It's about the skills of art and craft.Exchange the originals with paper flowers; fill the walls with paper roles, etc. The best flower decorators in Bangalore have expertise in origami too.
No matter how much Indians follow the west culture;their hearts always beat for traditional touch. In this case, you can blend the two cultural concepts and make a traditional yet elegant ornamentation. For more Indian wedding decoration ideas, we, at Melting Flowers, can help you with our wide decorating experience and availability of resources.
Last but not least,
Diyas and candles can also be added to the theme wedding decorations list. If placed all around the venue, they can make your guests go gaga. To make these imaginations come true, make sure you choose the right company. And have you come up with any new idea now?