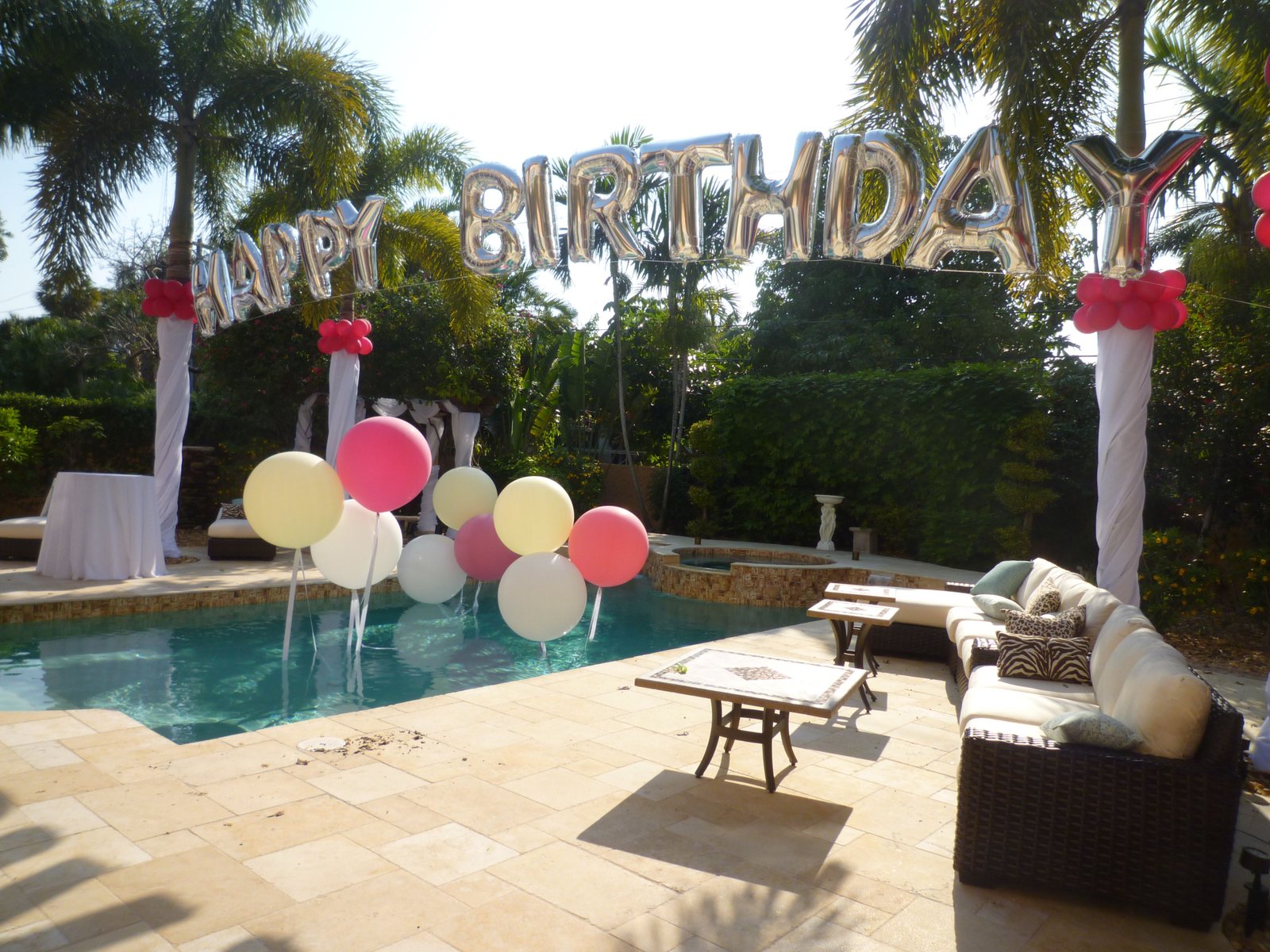 Pool parties, anywhere and in any season are the equivalent of unrestricted fun and rejuvenation. So make your birthday celebration a fun poolside gathering, include some pool games and cocktails and light snacks to complete the look and you're all set for a cool and hip birthday party. The following are some great ways of bday decoration with which you can make the occasion lit.
Balloons are your best friends. Have them floating in the air or on the water surface haphazardly or in a pattern. They will solely get all your guests in the mood to party.
Giant white water balloons or balls floating in the pool make for stunning and elegant birthday decoration, and are super easy too!
No matter what age the number of candles on your cake signify, don't forget to have fun. And let this joyful and youthful spirit show with some cool floating structures mounted upon a balloon platform.
Decorate the shrubs or other greenery around the pool area with inflated monograms and fill up your pool with rubber toys and floats to create a fun ambiance and also to ensure that all your guests can comfortably lounge in or about the pool in any way they want to. The floats will act as swimming aids and be of special use to those who want to avoid getting drenched.
These balloon flowers suspended in the air and floating in the pool are adorable and eye-catching and not to forget, super simple to include in your birthday party decorations!
Balloon sculptures are bright and showy and have a childish spirit instilled in them. Bring out the child in you with these decoration props and let them float in the pool for everyone to admire.
Celebrate your birthday under the stars with a curtain of fairy lights hung over the pool for a rustic and charming look.
Flower Decoration for birthday A quaint and pretty way to decorate the pool is to just let some flowers float in it, either in subtle monochromes or in flashy color combinations. Add fancy letter monograms if you wish.