The South Indian city of palaces, Mysore stands proud with its rich historical and cultural legacy. The city is a popular spot for tourists and also a much loved wedding destination. This clean and green city abounds in gardens and lawns with picturesque, sprawling landscapes for you to tie the knot in. Gear up for your Indian wedding with these wedding decoration ideas to adorn your venue.
This mesmerizing entrance decoration is done with arches made of wooden branches and string lights that look like fireflies caught in between. Bulbs also line the pathway to light it up for a stunning welcoming of the guests to the wedding.
This majestic marriage decoration mysore carries a traditional appearance. Various flower garlands, all ending in bells, line the front edge of the porch that is also adorned with vibrant drapes.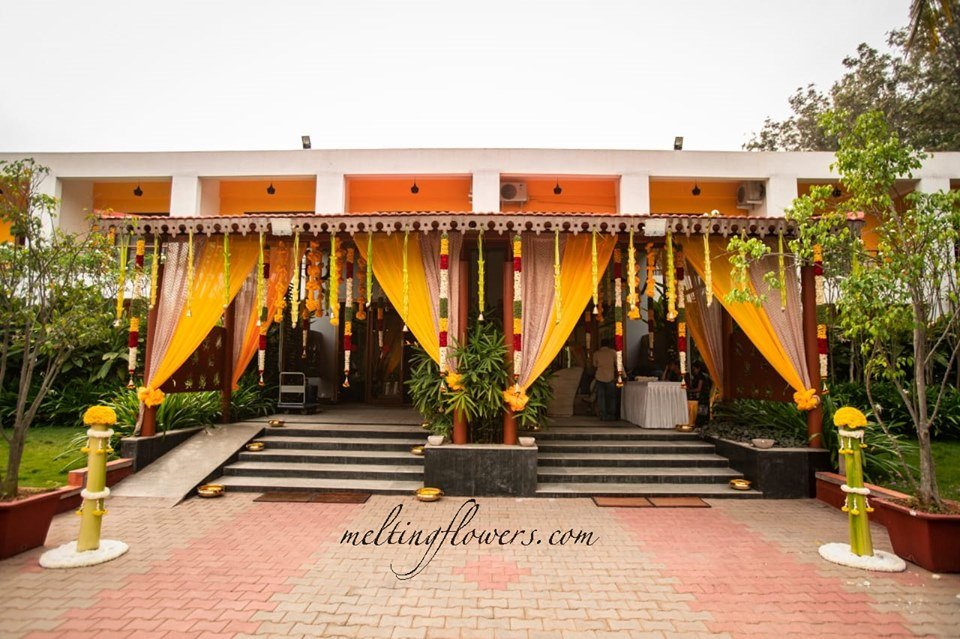 Garden venues are often spotted with various canopies and other semi-open areas that shouldn't be left out from the decorations. Metallic embellishments and garlands of marigolds arranged in gorgeous patterns will do the task sufficiently.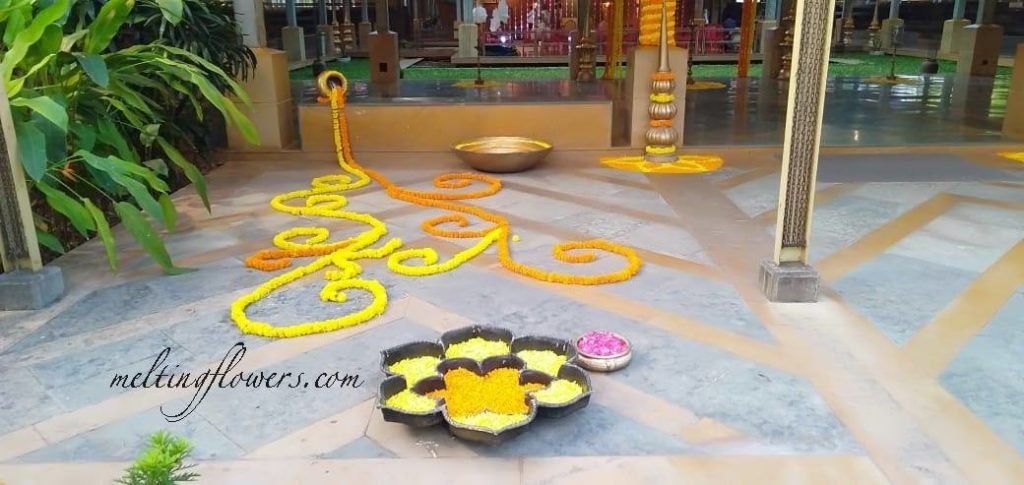 The pathway decoration for this wedding venue is done up in a neat and simple decoration made of drapes, sequined strings and fairy lights on the side. Ornate embellishments hang from the center.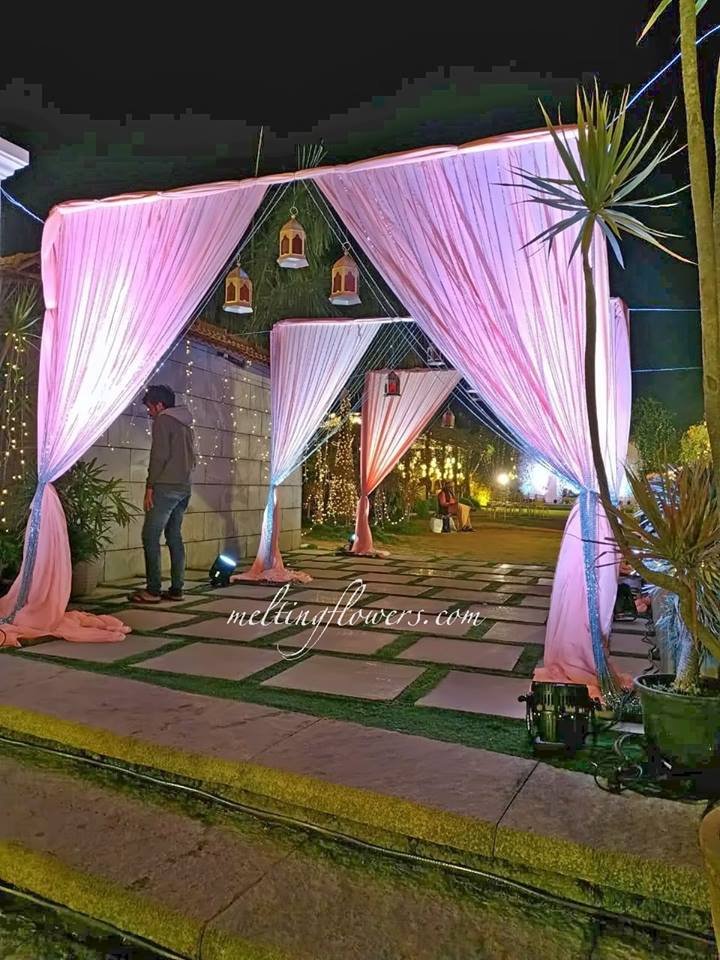 This grand wedding pathway decoration is a feast for the eyes. Done with effervescent yellow drapes and plenty of floral strings adorning both the sides as well as hanging from the top of the arched covering, this decor keeps up with the celebratory and festive feels associated with Indian weddings.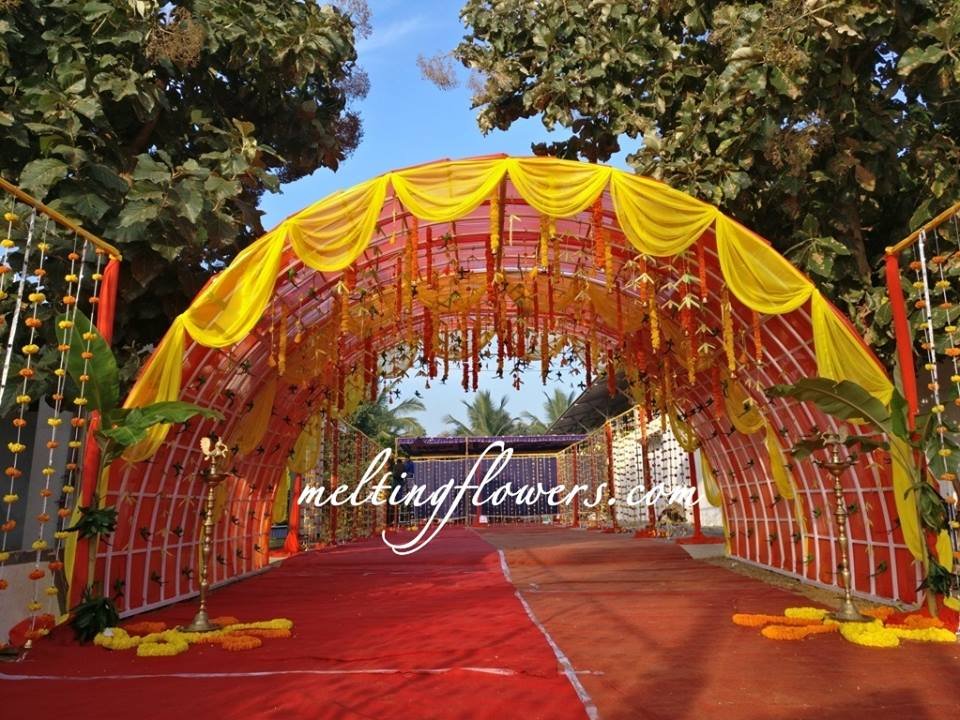 The highlight of every garden venue is of course the flora that fills up the place. The greenery is beautiful to look at as it is, but try incorporating it into the decor with other embellishments. Just a few marigold garlands wrapped around the tree trunks will do the trick.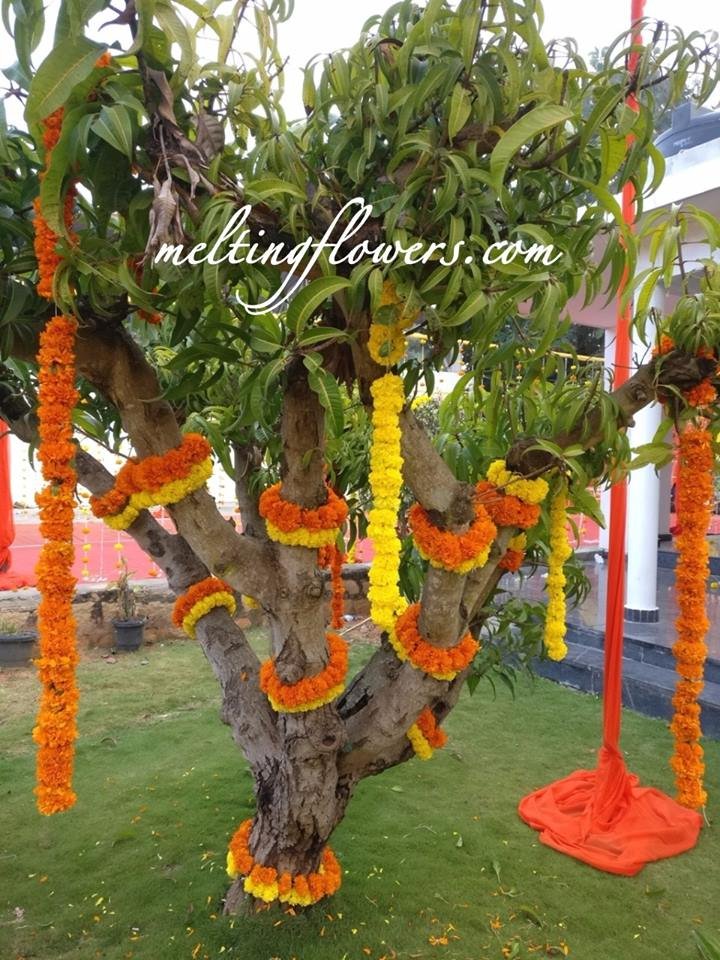 Or you can go grand with the flower decoration and have them cascading from the trees, sprawled on the ground in decorative patterns along with metallic embellishments, hanging frames, etc.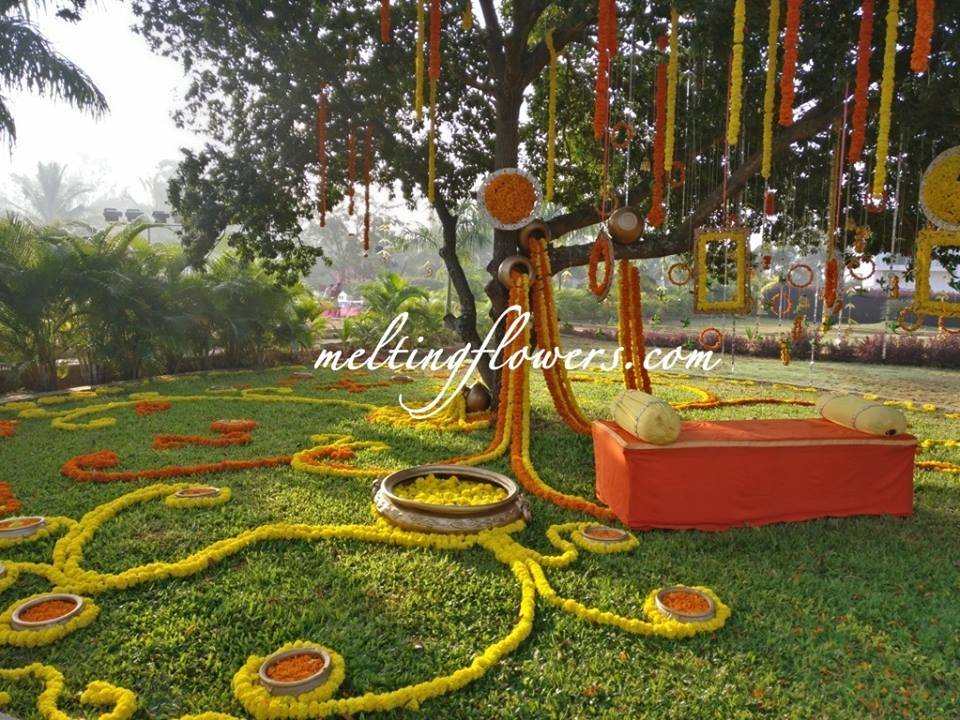 Here's an enchanting entrance intricately decorated with drapes, lamps and plenty of flowers. Assortments of hanging adornments are placed along with rings partially covered in pretty blooms. The mellow lighting contributes to the pleasantly charming decor.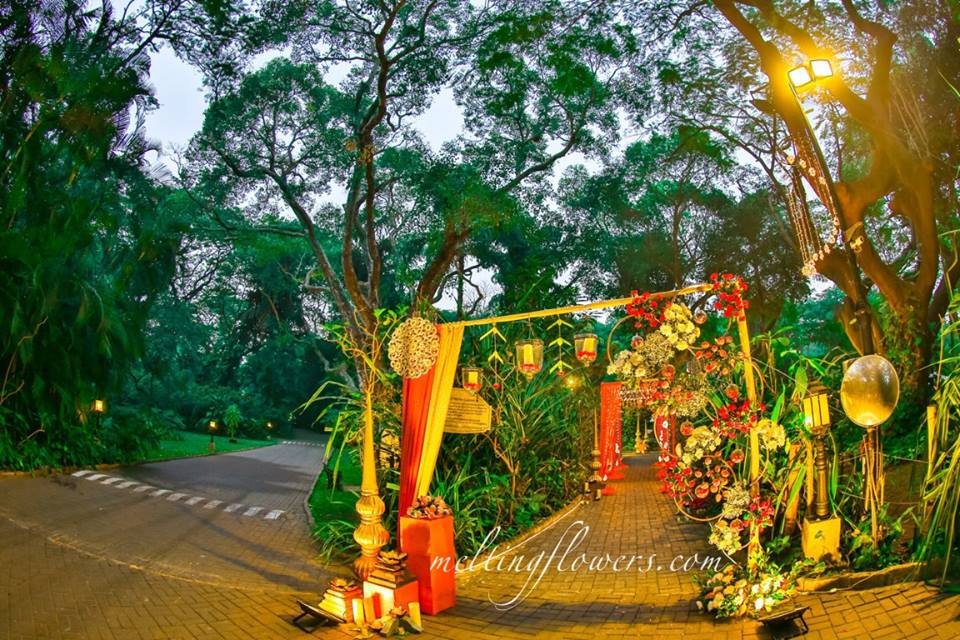 A sprawling garden with towering trees deserves some flamboyant decoration to fill up the place. With decorative lacy parasols and other hanging embellishments and canopies covered with drapes and flowers, it is ready to harbour your wedding guests.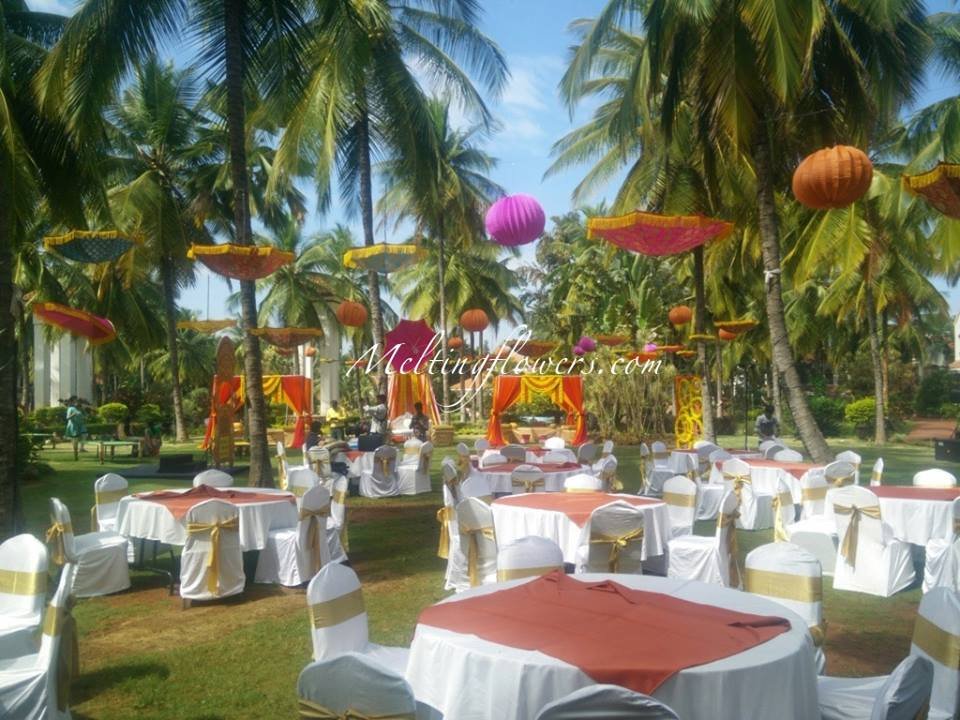 If your garden venue is provided with other decorative structures such as ponds and fountains, make sure to not leave them out of the decoration. Outline them with bright marigolds or lanterns. You can fill them up with flower petals, floating candles, etc. as well.
Here is a decoration piece that can very well double as a photo booth– a giant heart adorned with flowers. Placed under a tree hanging jars and decorative lanterns, it is mesmerizing to look at.