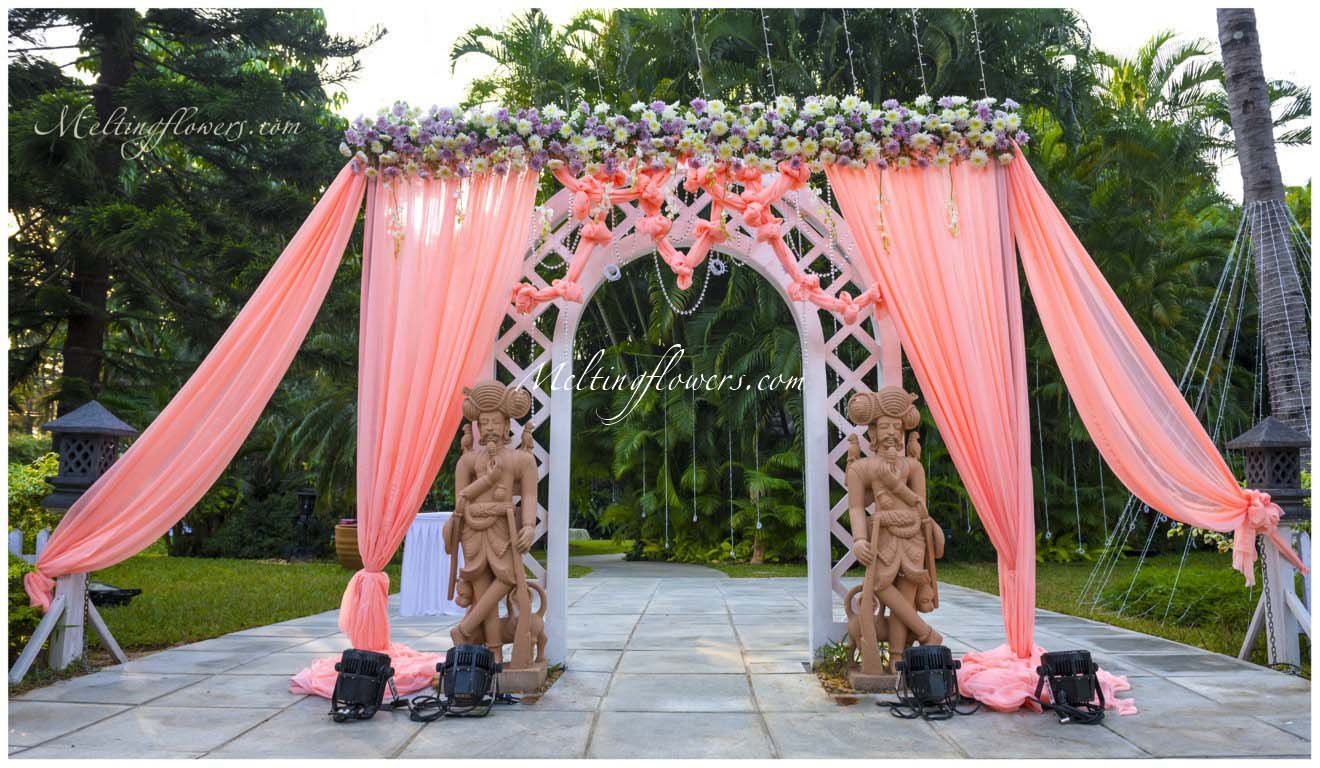 Indian weddings are all about rituals, lights, colours, flowers and joy. Wedding is no less than any festival in India. The décor theme, the colour palette and the types of bridal flowers, all these things are hand-picked particularly keeping in mind the preferences of both the families. The theme wedding decorations is mostly determined by the colour palette of the flowers used for decoration. Here are a few colour combinations of flowers that complement each other really well.
1. Red And White
When the unparalleled serene beauty of white is mixed with the bold vibrant shades of red, the breathtaking combination of décor takes place. The best part about this combination is it glows for a day wedding and shimmers well along with the lights in a night function also.
2. Peach And Ivory
When to subtle colours like peach and ivory meet combined with a few dashes of green, the ambience becomes very beautiful and romantic. The soft hues look appealing in the natural light and work the best for summer and spring weddings.

3. Orange And Yellow
The classic colour combination of an Indian wedding is bright pink and yellow. The marigold flowers blend beautifully with the pink carnations, orchid, ranunculus and roses. This flower décor theme is mostly used for all the day functions like Haldi, Mehendi, Sangeet and more.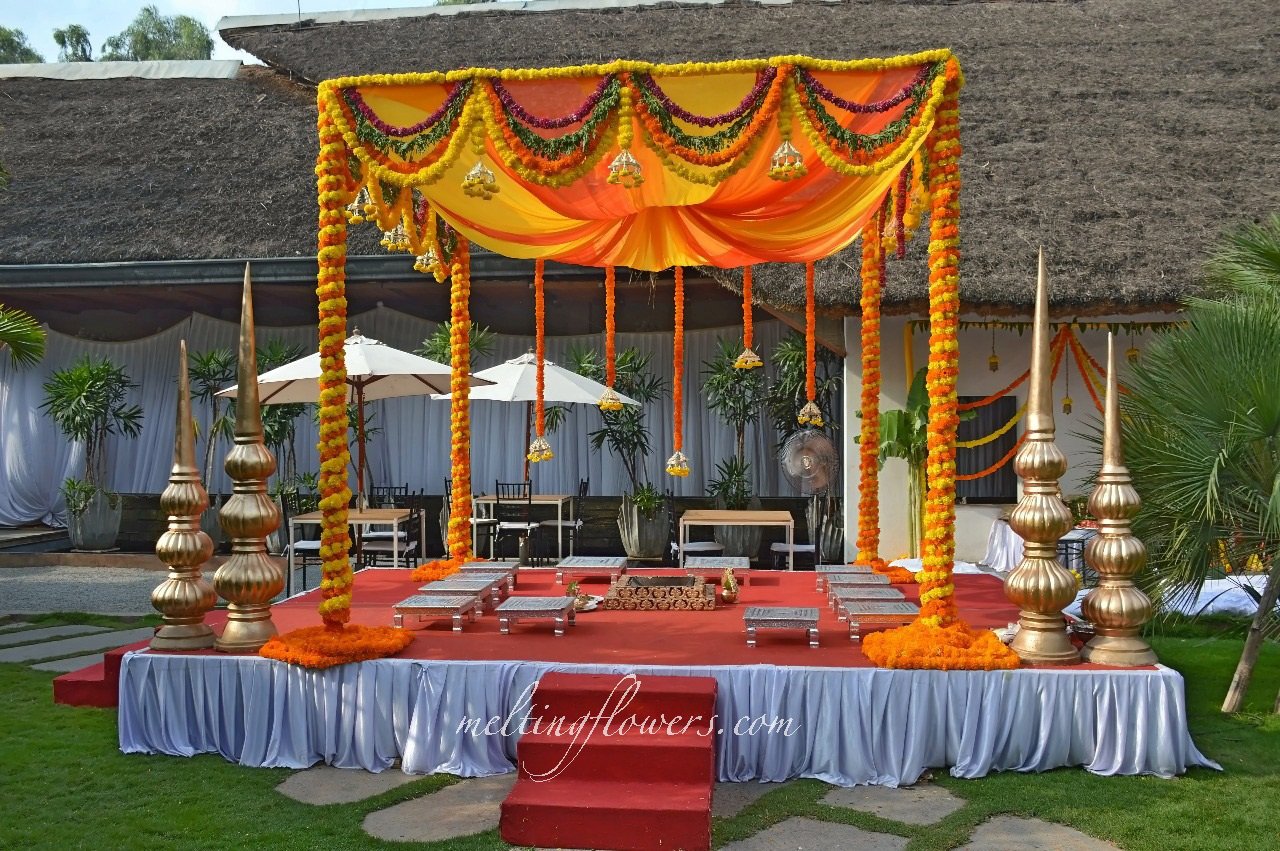 4. Ombre Pink And Purple
The hues of pink and purple form an exquisite décor setting. The mixture of various shades of purple and pink mixed with gentle whites are a pleasant sight to see.

5. White And Pink
Another stunning combination of flower colours for wedding décor is White and pink. Take the faded shades of White and Pink and blend it up together. To keep it structured, mix the shade of ivory or white as a focal point. The whole setting looks right out of a dream.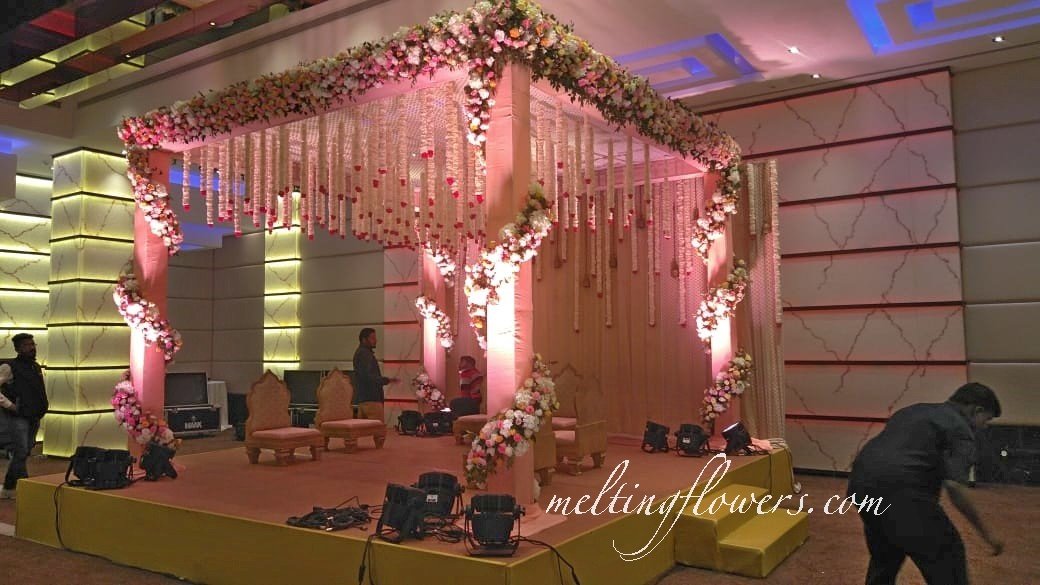 6. Orange And Red
If you wish to explore something unique and different apart from the mainstream oranges and Red; go ahead with the combination of ravishing Red and oranges combination. The exotic orchid flowers go really well with fresh orange shades.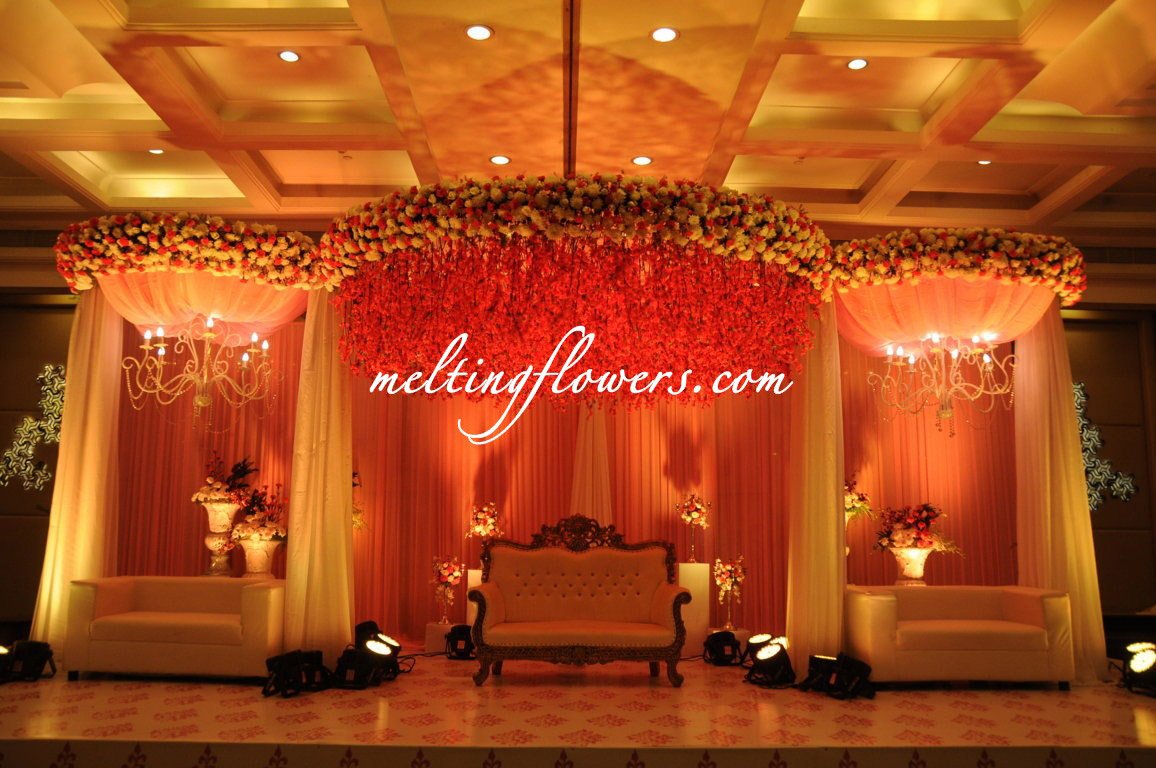 Now that you know the best flower colours to play around with, make sure you buy wedding flowers online from Melting flowers and be assured of the finest quality.