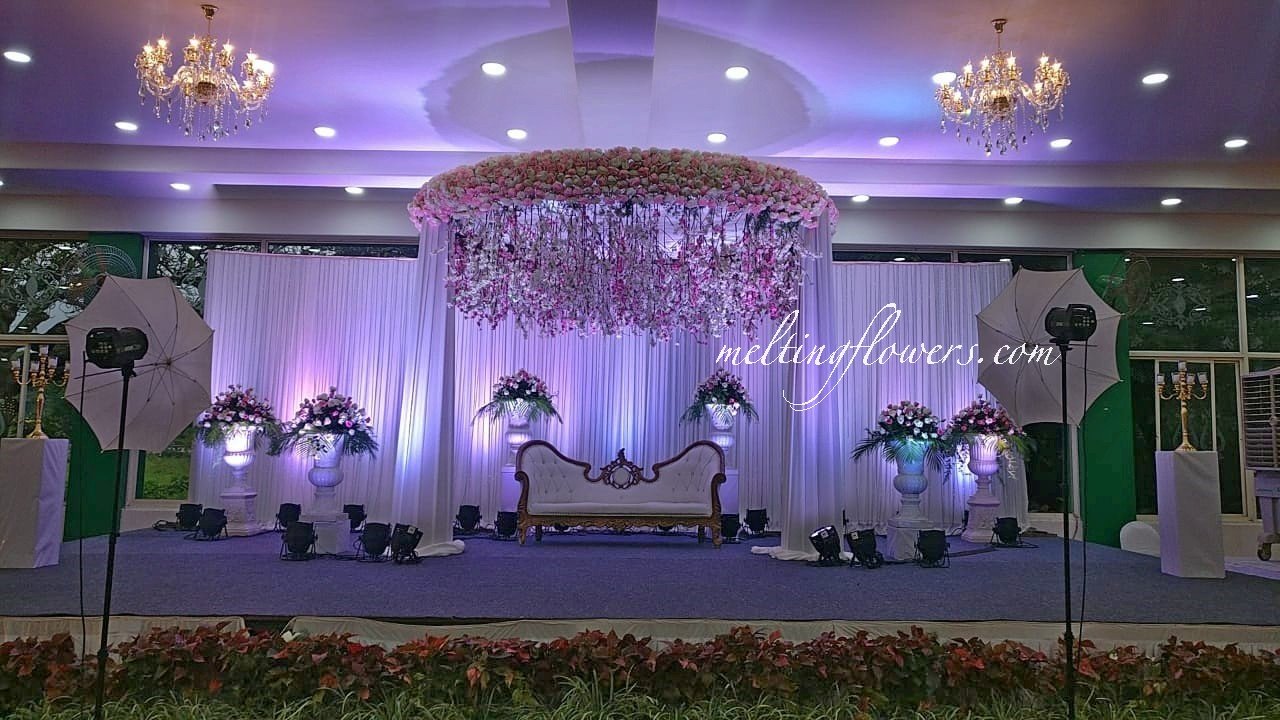 Indian weddings have an important function of the reception which happens post-wedding rituals. Reception is more like an event where the bride and the groom are officially introduced to the friends and family of both sides as a newly married couple. An important aspect of the reception function is stage décor. Some people prefer the flower decoration on the stage to be larger than life, whereas some people prefer the minimal yet classy and beautiful stage décor that lets the bride and groom be the highlight of the stage.   Check out the few stunning minimal stage décor done by Melting flower using the highest quality of fresh flowers: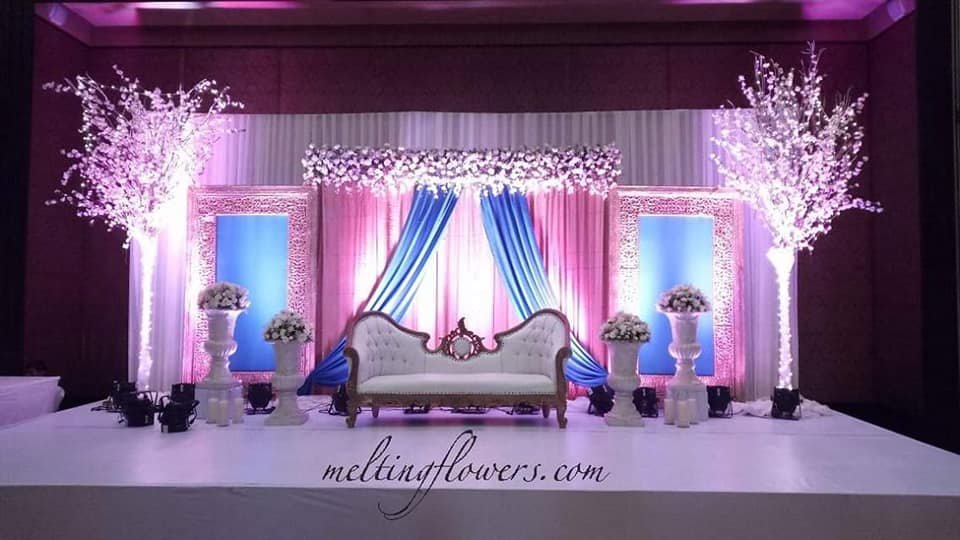 The intricate play of flowers, drapes and lights bring out a stunning combination on the stage. The blue and pink colour radiated beautifully with the white leather couch. A very basic yet sophisticated backdrop is given and decorated with the flowers on the top. Overall, an elegant approach to centre the white colour surrounding with light effects and pink flowers.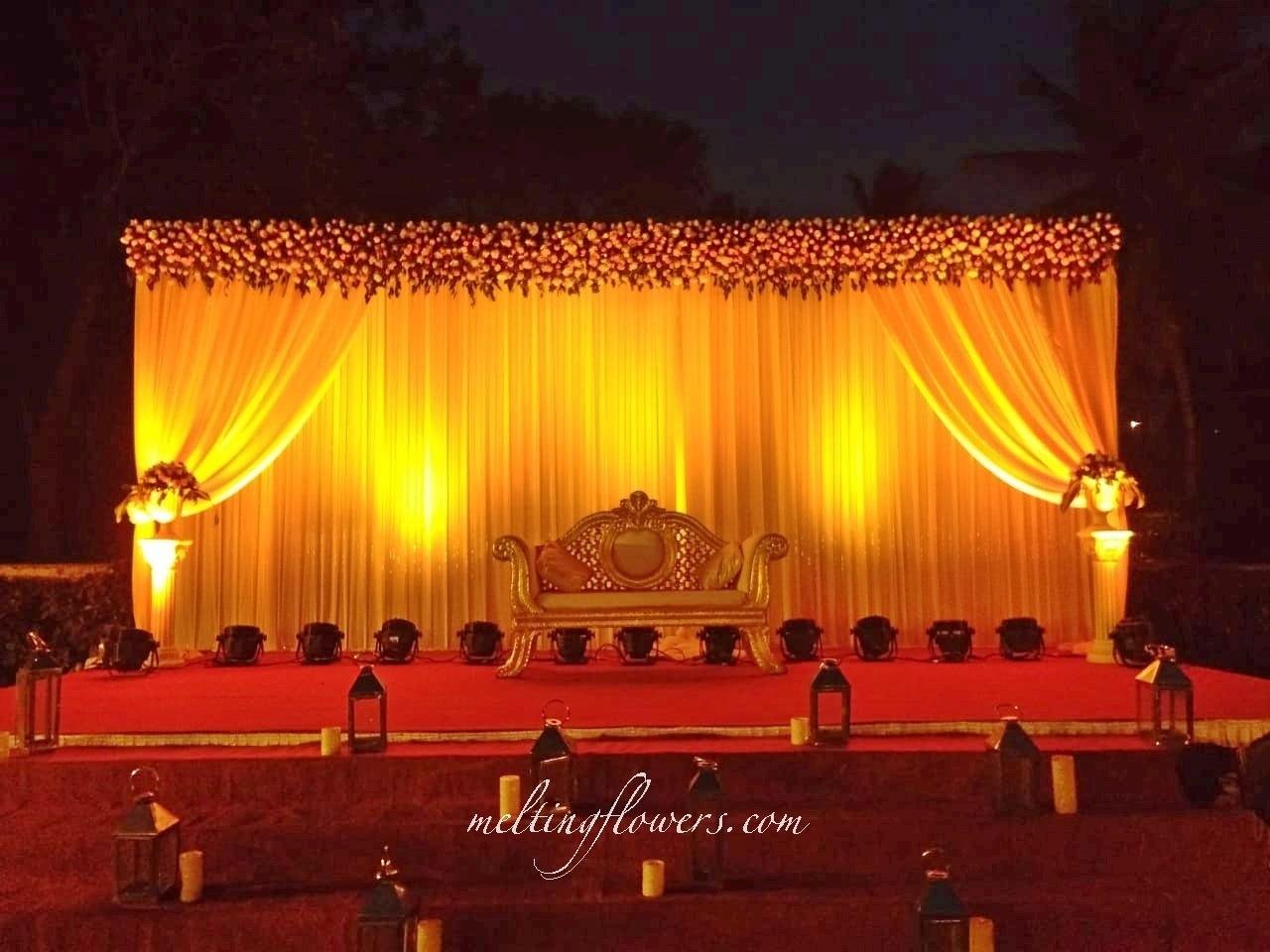 A very minimal approach was taken to lay out this stage décor with just a rich and classic seating arrangement on the center and white drapes wrapped around precisely in the backdrop. Multiple flowers have been put out on the top of the drapes to give a definition to the stage and yellow lights have been used to compliment the red carpet.
For this Wedding stage decoration, the couple wanted a rich combination of white drapes and red roses. Two royal chairs were kept for the bride and the groom to sit on. The backdrop was decorated with fresh red roses and the flowers were also decorated on the sides to form an illusion of the arch along with the huge flower vases. Only shades of warm lights were kept to let the intricate white and red do the magic on the stage.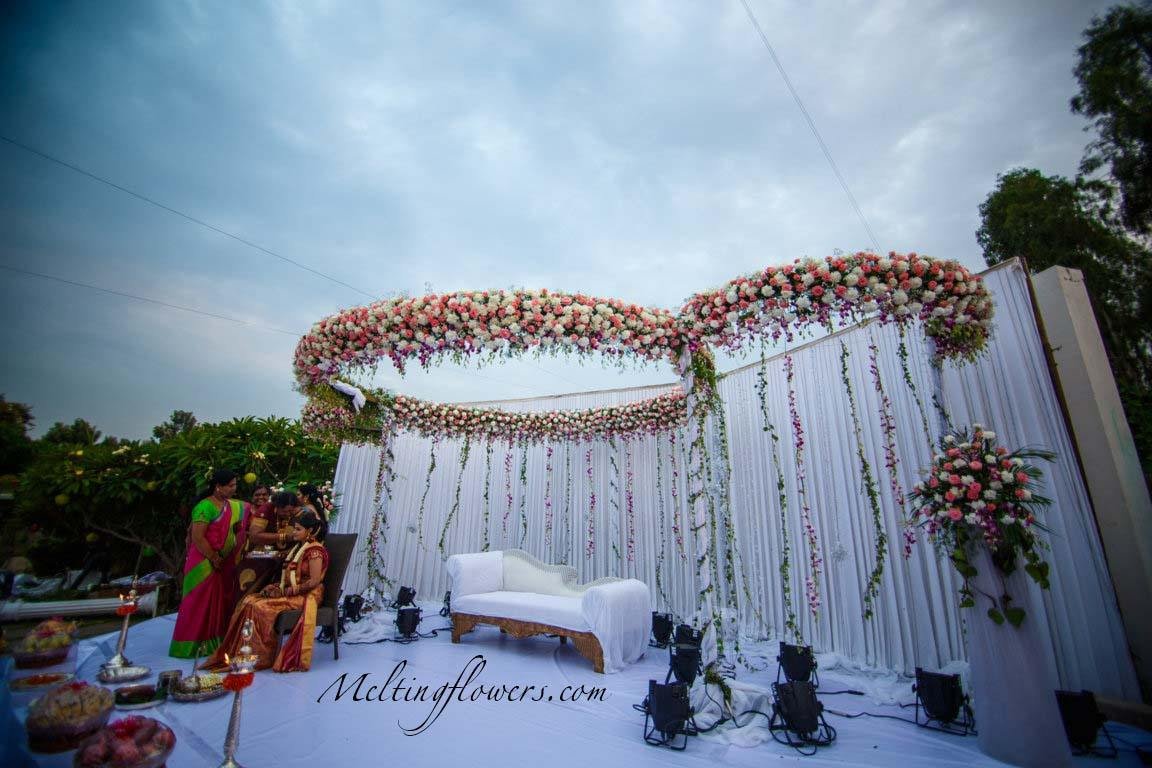 For a day reception, white backdrop was selected as the base of the décor. A ring like structure was created on the top decorated with various bright colours of flowers like pink, white, cream, peach and more. The strands of flower and leaves were left hanging for a dramatic effect in the background.   Flowers add a charismatic factor to the stage décor and it is always advised to buy wedding flowers online for premium quality of flowers. You can rely on Melting flowers for the beautiful fresh quality of flowers and be sure of the stage décor to look extravagant and gorgeous.