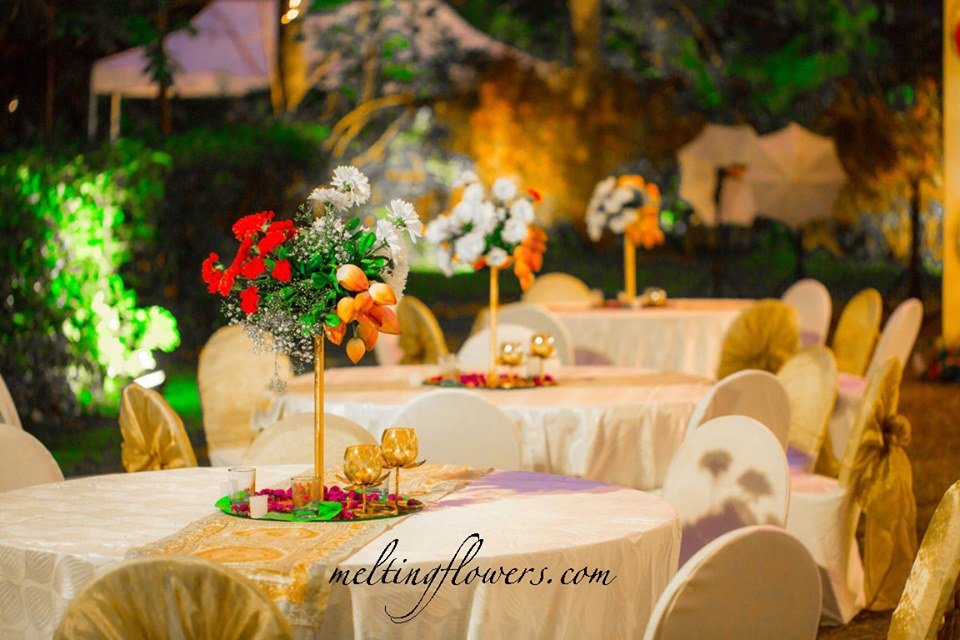 "The highest happiness on earth is the happiness of marriage." —William Lyon Phelps
As the bonds made in heaven are realized, materialized and breathed life into, weddings are nothing short of a miracle that deserve to be given everyone's best, including the best of wedding decor to provide the stage for the entwining of two souls. Indian weddings usually tend to be an elaborate, extended affair which calls for adequate seating arrangement for the guests to lounge in through the numerous customs and while feasting. Round table or open-air arrangements, buffet systems, banquet halls, and ballrooms all call for embellishments that will have everyone going wow, pleasing the eyes without being overwhelming. Here are some exquisite table centerpieces around which to have conversations floating during the wedding.   This quaint, mystical arrangement of roses and candles in a mason jar over a block of wood is a very cool and artsy centerpiece, especially suited for a white wedding or any function in the daylight.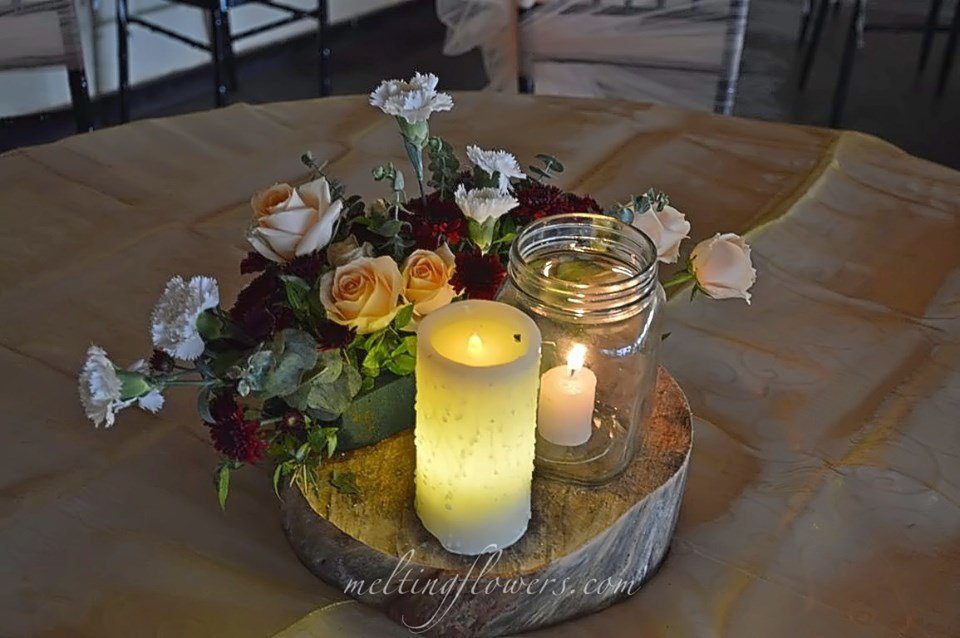 This little bejeweled tree is laden with festive decorations makes for a radiant table adornment. Pendant crystal ball strings, candles nestled in glass baskets and the floral base are a mesmerizing combination that will easily become the highlight of your marriage decorations, lighting up every table.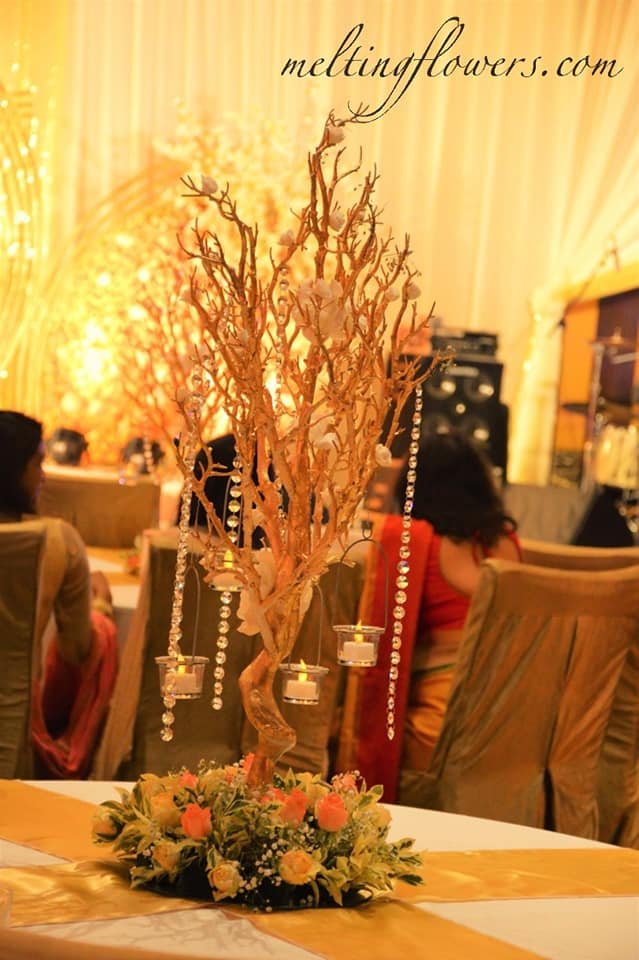 A pristine arrangement of lush roses, candles and candle stands is enough to capture everyone's attention. The addition of golden pines and leaves and the jewel-studded ribbon adorning the flower bouquets lend to the decor an aura of sophistication and look regal.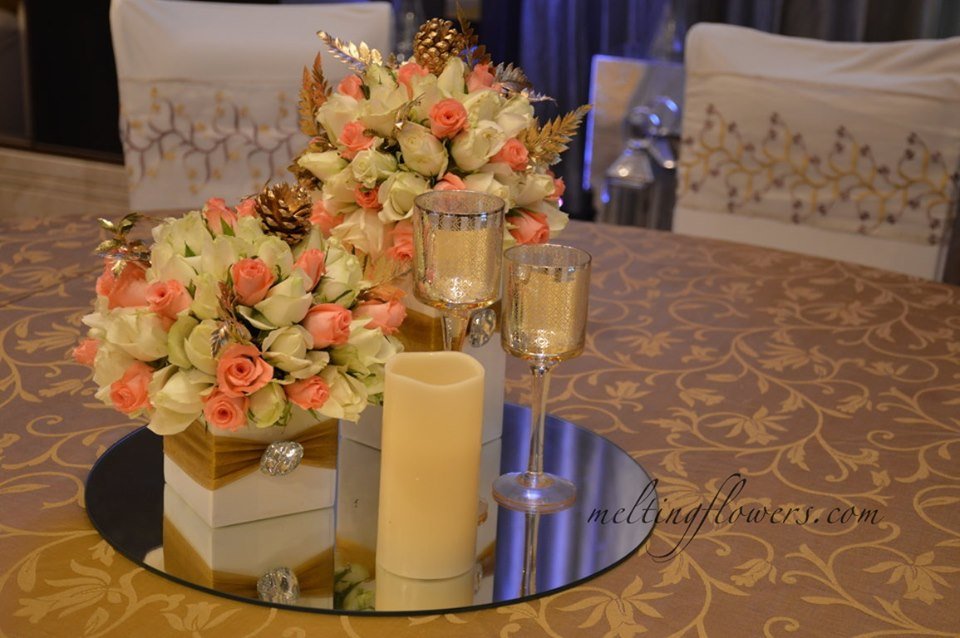 A rustic bunch of fresh and lively blooms placed over a simple stand with glass candle stands placed around make for a riveting piece of embellishment that blends right in with the garden wedding decoration.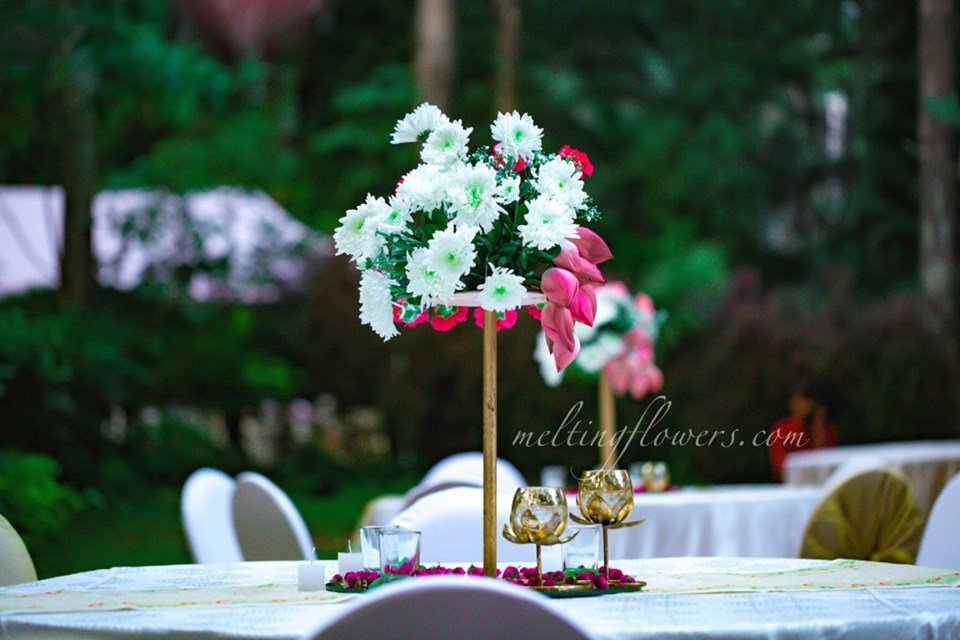 Rely on the good, old ornate candelabras to instantly jazz up any minimal wedding decoration. The dangling crystals over the sparkling gold catch light enticingly, and with the base drowning in fresh flowers, this centerpiece can be used for both indoor and outdoor venues.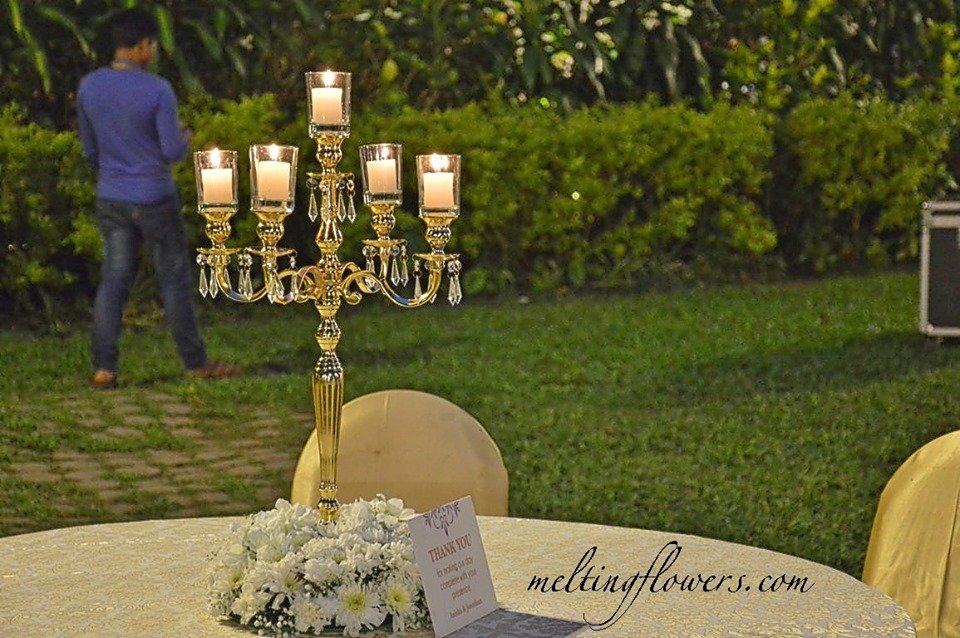 An elaborate candelabra in brilliant gold holding in the center a cluster of bright red roses will surely keep your attendees drawn to it. The color combination is symbolic of Indian weddings and fits in well with the spirit of celebration of a holy union.