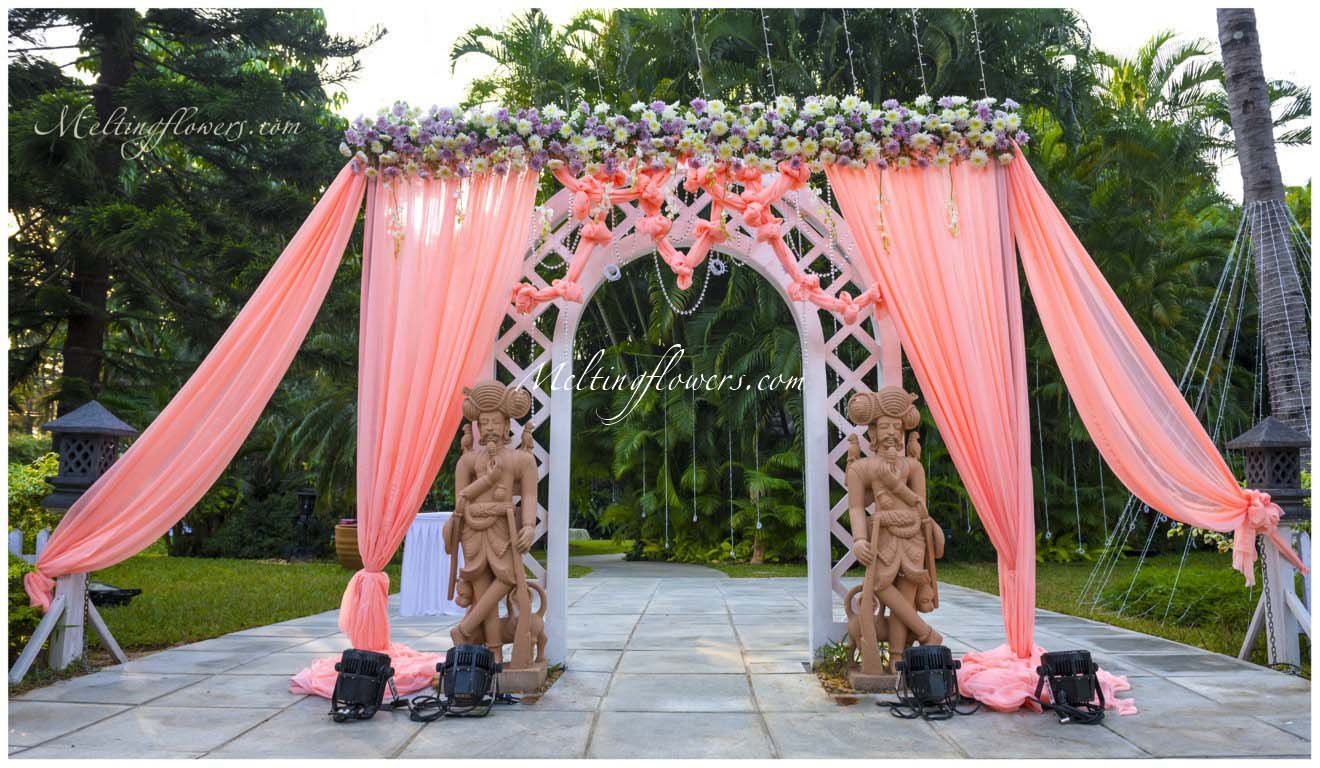 Indian weddings are known to be grand and larger than life. The whole ceremony is full of celebrations, lights, love, people and food. Décor plays a very important role in making a wedding memorable and remarkable. Like it is said, the first impression lasts for a long time, the entrance arch for a wedding function is something that gives out a great impression of the wedding. Flowers arches are known to warmly welcome the guests since old times and the tradition is not going anywhere any time soon.   Check out the few beautiful flower arches that stand out profoundly in the weddings:
This gorgeous raw and earthy flower arch decorated with dark red flowers and combined with tiny bits of white flowers is a perfect example of modish contemporary décor style. The wood strands and the bold colours of flowers complement each other really well.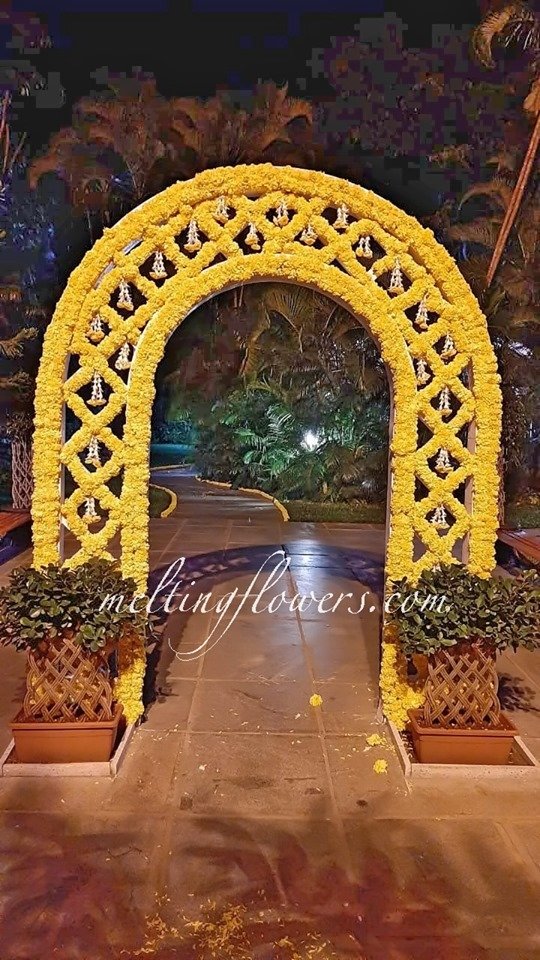 There's no better way than decorating the Indian wedding entrance arch than doing it with fresh marigold flowers. The iconic Genda Phool of yellow colour makes the arch look charming, alluring and most importantly traditional and old school.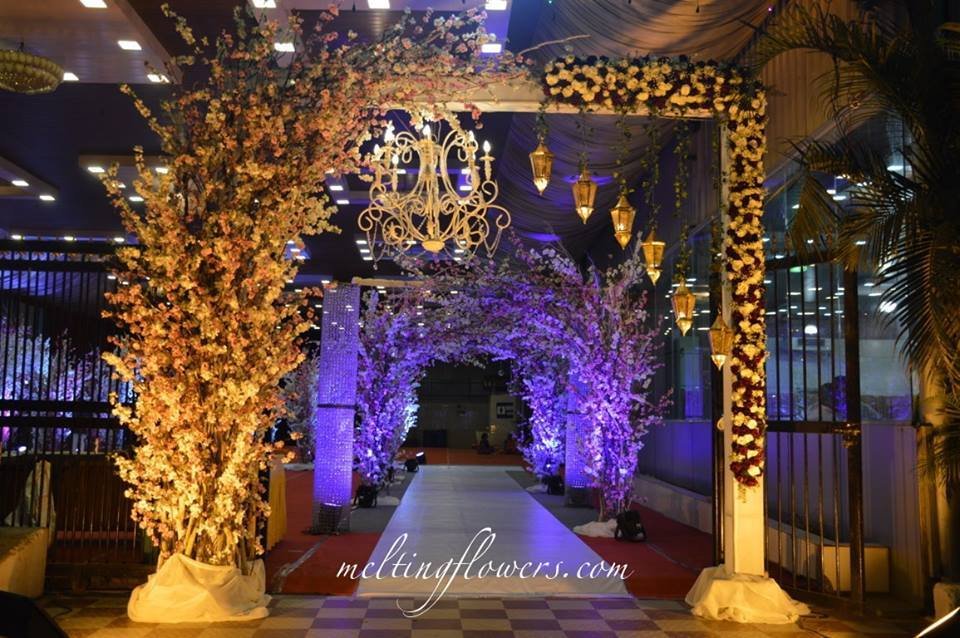 The best part about decorating the flower arches is that you can play with flowers, prop and lights altogether without compromising on any of them. This grandeur arch showcases the rather dramatic flower strands on one side and classic red and white roses on the other side. Both the sides are balanced out with the lamps and the light shadow play. The whole cosplay looks stunning to the eyes of the guest.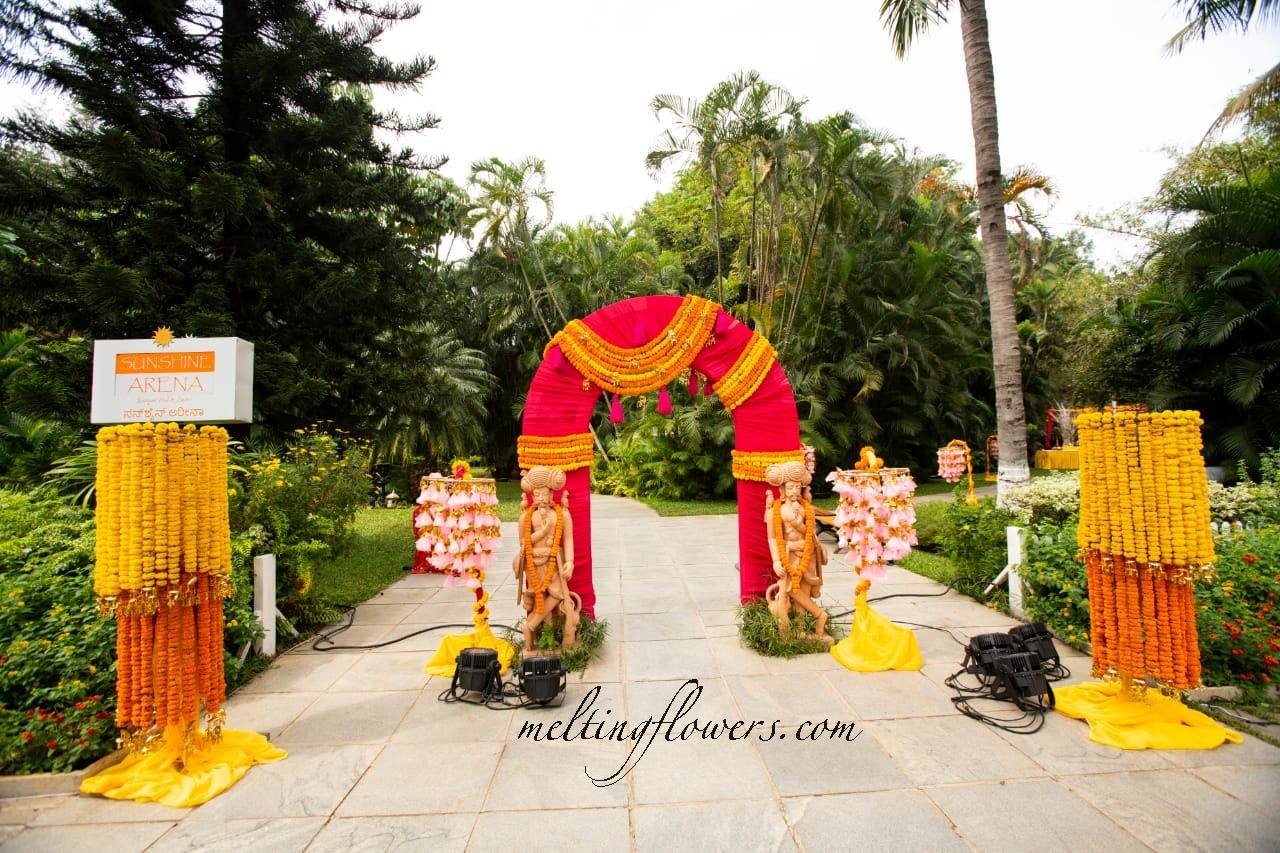 Flowers arches in day weddings should always comprise of bold, bright and solid colours like yellow, orange, red, pink or green that draws a lot of attention and create a focal point towards the flower arch. The combination of both yellow and orange Genda flowers topped around the bright pink shade of arch looks very inviting and appealing. Now that you know a few tips and tricks to play with the design of flowers arches, go ahead and buy those wedding flowers online to decorate the entrance arch with the best quality of flowers out there.