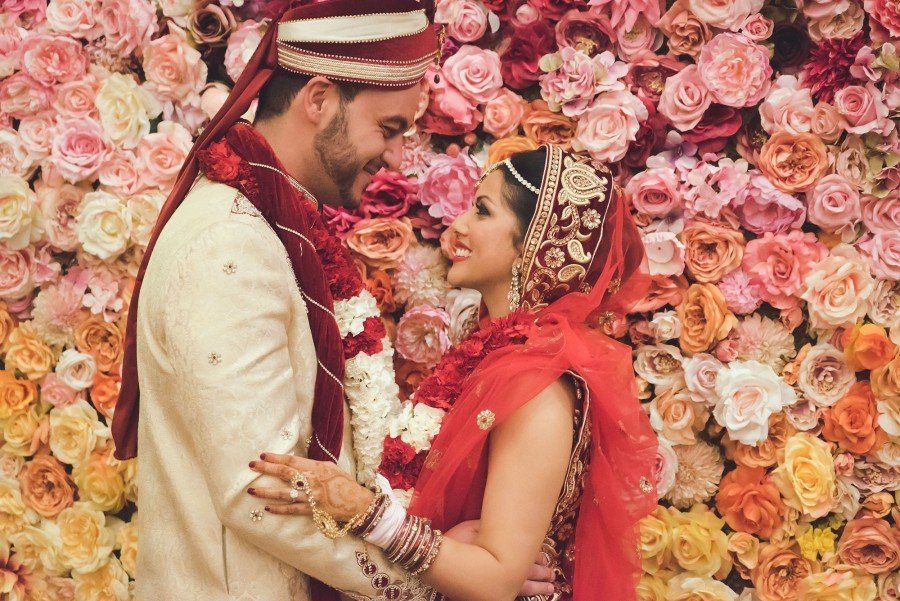 "A rose can never be a sunflower, and a sunflower can never be a rose. All flowers are beautiful in their own way, and that's like women too." 

– Miranda Kerr
The bounty of nature truly reflects in all its glory in flowers. Mesmerizing colors, textures, shapes and sizes and intoxicating fragrances, all make each of these blooms find a special place in someone's heart. Not only are flowers just a way to a girl's heart anymore but they have also become a medium of expression, a very individualistic, strongly personalized style statement now.
What was traditionally limited to the wedding ceremony of jaimal that constituted exchanging of wedding garlands has now transmogrified into an expansive field of bridal flowers and flower jewelry. Creative and innovative wedding flower decoration spirit has found its way into this.
Symbolism
The traditional bridal flowers, besides being of utmost cultural significance, also hold specific meaning that makes their selection even more significant beyond their aesthetic appeal. Roses are the epitome of love and romance. Red ones denote passion while pink roses are symbolic of joy and affection. White roses and the auspicious jasmine both denote innocence and purity. Jasmine is also associated with beauty, sensuality and good luck. Dainty wreaths of this flower can instantly give you a stately look and boost confidence. Marigolds symbolize creativity and zest. The lotus, with its fresh and chaste aura, can be incorporated in the varmala or tiaras for a neat, classy look.
Color Palette
The vibrant yellow, orange and gold hues of marigold exude effervescence and only a few blooms added to your attire will make you feel fresh and radiant. Luminous, multicolored roses are used plenty in garlands and headgear. Bold and stunning variations of orchids, dahlias, daisies, and carnations will give you something to match exactly with every outfit and every mood for your grand wedding celebration.
Texture, Size, And Shape
Dahlias, loud and eccentric, make for statement jewelry pieces. The waxy lotus and velvety rose petals lend a sophisticated, soft yet regal appearance. Delicate-looking jasmine and baby's breath entwined with the hair or cuffed around the arms and the waist will make you feel like a Greek goddess. Frilly textures of carnation, daisy, and peonies look subtle yet cheerfully glowing when worn in the hair or as garlands or bracelets.
Flowers are a wonderful way to show, not tell, as they say, and you can take benefit from the myriad options available to create a look that is unique, meaningful, authentic and one hundred percent you!