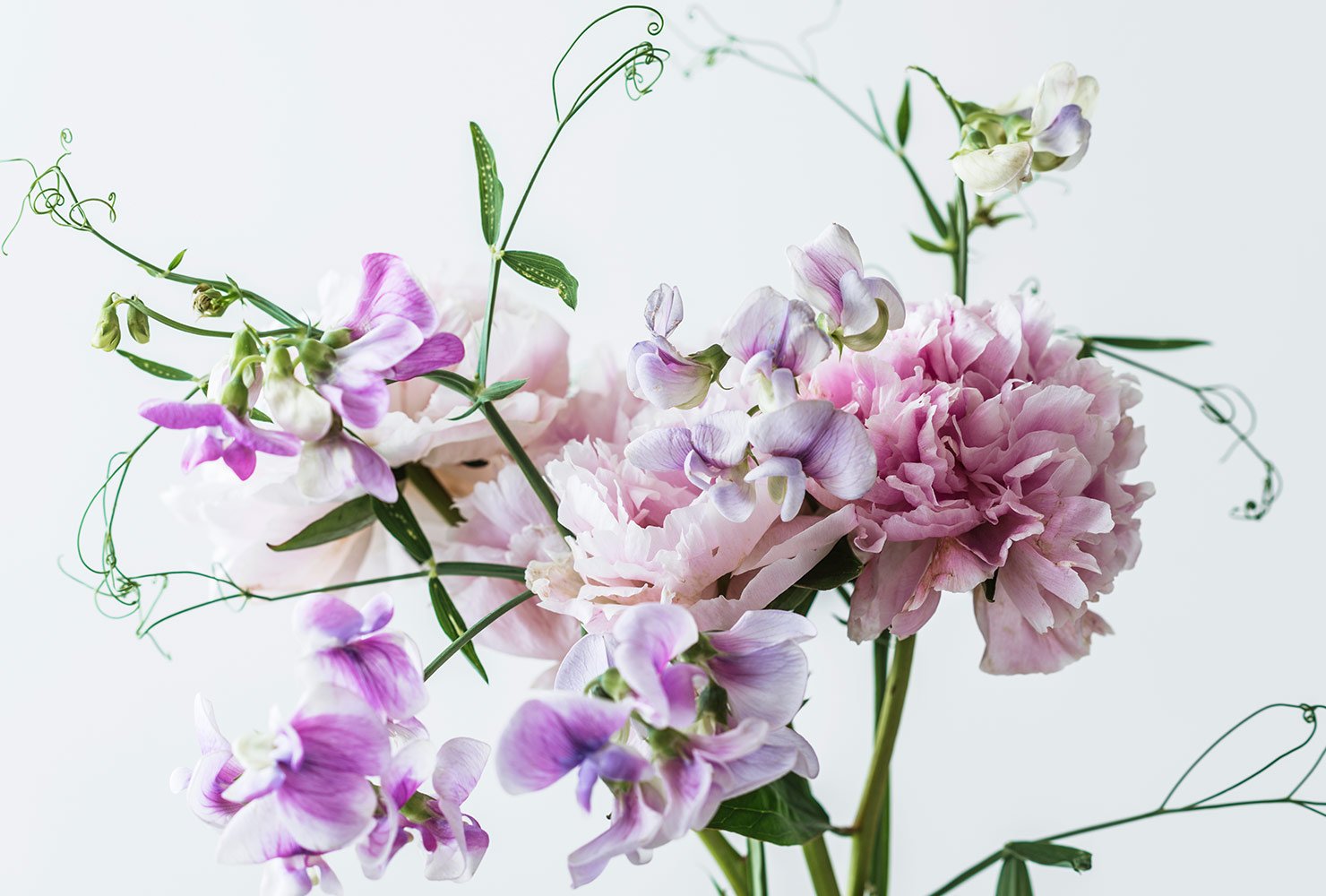 "Flowers don't tell, they show."

– Stephanie Skeem
If you're all about putting up a grand show for the spectators on your wedding and ensuring that the eyes of the guests follow you around, spruce up your traditional wedding garlands with some tropical flora. Intoxicating smells, conspicuous textures and shapes, and brilliant colors are the perfect recipe for an arresting appearance.
Wild flowers or the ones imported from the dense forests of Africa are growing a mini fanbase among the modern chic couples wanting to sport striking looks to get hitched in flamboyant style. They aren't just beach wedding-appropriate but will lend any ordinary wedding theme a distinctly dewy, balmy effect similar to that of a rejuvenating summer retreat.
Experiment with multiple shades of green like pampas grass, bamboo, monstera, and palm leaves, seeded and other varieties of eucalyptus, ruscus, plumosa and sword ferns, sprengery, green dianthus flowers, scabiosa pods, bupleurum, green acacia, etc. to add artistic foliage to your wedding garland. Greenery need not be a mere filler or base, it can successfully hold attention with its offbeat presence. Wholly green garlands are steadily growing in demand as well.
Add intriguing texture with willow branches, dusty miller leaves, lily grass, fiddlehead ferns, and king proteas. Most of these are already popular as wedding flower decoration items, and you can order them separately or even buy garlands online and have them customized with these spectacular accessories.
Bold and dramatic looks can be achieved by using bird of paradise, passion flowers, cyclamen, and heliconia while for a cleaner, soft and subtle appearance, opt for something like baby's breath, blood lily, chrysanthemum, clivia, and plumeria that despite coming in bright colors, have a serene, pleasing effect on the eyes with their gradual blends of hues. Feeling more adventurous? Try out berries and citrus fruits or their miniatures for your garland.
Be sure to raise the temperatures with an uber-cool look channeling your wild, daring side by purchasing these Indian wedding garlands online or DIYing your regular, locally available garland to introduce some of these elements as pendants, fillers or the bedazzling centerpiece.