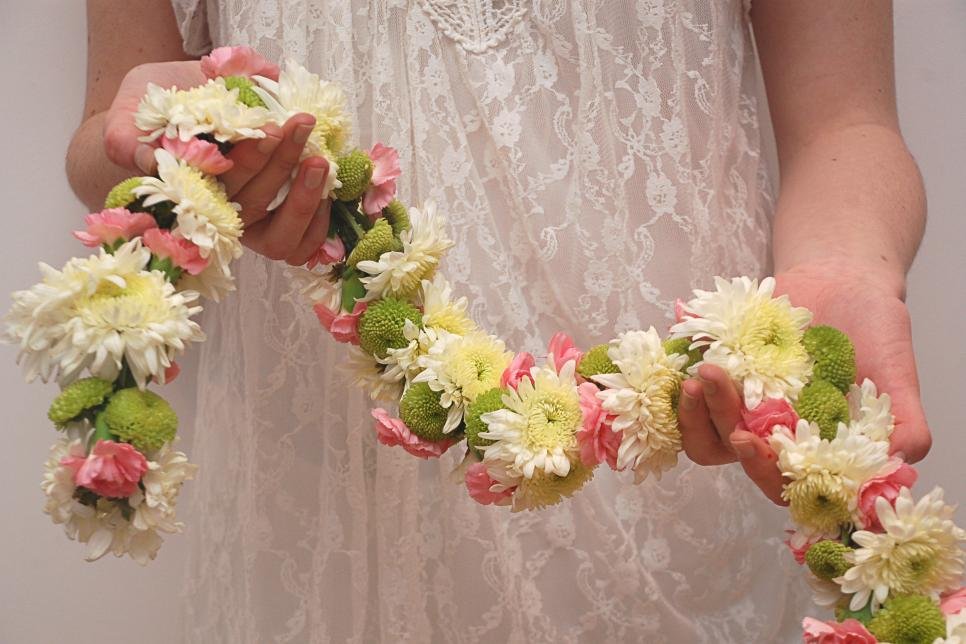 The exchanging of the varmala is what usually kickstarts the wedding customs, the first steps of two people towards being tied in holy matrimony. Garlands being a sacred, indispensable component of most Indian weddings, the marrying couple must take into account several things to choose the perfect Indian wedding garlands most suited for their wedding theme and their own preferences.
Not everyone can afford or even want imported flower garlands. The prices vary based on availability, with seasonal and locally produced and made ones being the cheapest. One can even look for garlands delivery in Bangalore, both online and offline to compare prices and have greater options with more possibilities of outsourcing. The complexity and amount of flowers and other materials used can add to the price.
You must be mindful of the smell that the bunch of flowers produces since stronger fragrances cannot be tolerated by all for a very long time. It must not be too heady so as to trigger itchiness, sneezing or any other allergic reactions. Find out if there are any special cases of allergy from a specific variety or if there's any material used that may cause discomfort or rashes to the skin. It is easy to get swept away by grand designs and colossal blooms given the occasion. The garland should only weigh as much as you can carry without it hindering your ability to move, dance, eat and have fun through multiple ceremonies.
Most natural flower garlands need some care to make sure that they retain their shape and stay fresh for longer. Exotic flowers demand special attention and have varying degrees of pre-care requirements. You might try spraying some essential oil to lock in the fragrance and lively colors for more time. Garlands with intricate, elaborate patterns and folded structures require careful handling and transporting so that the arrangements are not messed up and to avoid entanglement.
The durability of garlands matters, especially since Indian weddings can go on to be an extended, tedious affair. Fresh flower garlands might start withering away. Some varieties like rose garlands tend to blacken pretty quickly and fall off just as readily then. Make sure you get your wedding portraits taken on time while the flowers are still fresh and haven't lost their freshness and vibrancy. If there are strings of pearls attached, make sure they are secured firmly, as with any other decorative detailings that might be precious and major contributors to the beauty of the garland.
Choose colors that complement your attire and blend in with the wedding decor theme. Combined with the heavy jewelry and embellished outfits, let it not look overwhelming or a bit too much in the face. Flower symbolism is a field of growing interest. Pick flower garlands to indicate the emotions, dreams, and values invested in your relationship and which form its base. Make them a medium of expression and communication with your partner.