Can't travel for a destination wedding? Well, we tell you how to bring the destination to you! Here are some ideas on how to infuse some Hawaiian vibes to your wedding decor and make it bright and summery.
Flowers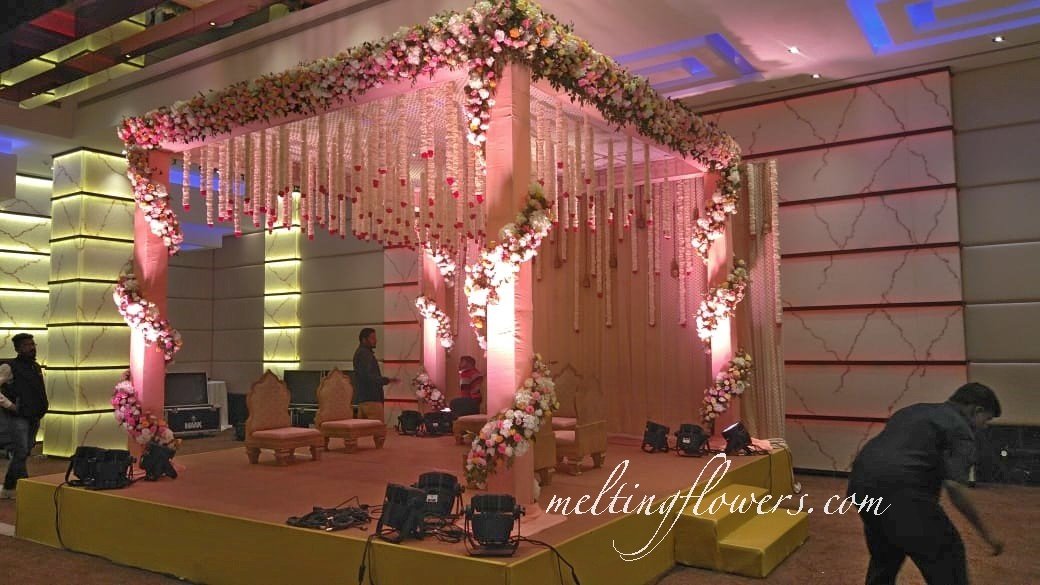 Flowers help set the tone with their color palette. From dainty to effortlessly bold, tropical flowers like bougainvillea, chrysanthemum and passion flowers contribute to the mood of the setting- subtle and understated or loud and fun. From the regular flower decorations such as petals strewn on the ground, vines wrapped around the stage structure and threaded flowers dangling from ceilings to using a floral garland as statement jewelry or varmaala, this is the easiest way to give your D-day preparations a makeover. Step up your game with floral centerpieces in vibrant hues for an instant spirit-lifting effect. Be mindful, however, of the potpourri of fragrances this might create and avoid getting it too heady since Indian weddings often tend to be a long and tedious affair.
Confetti
An affordable, simple way to lend some cheer and a splash of color to the setting is with the use of paper confetti, cut-outs, and even origami pieces. Fill up pinatas with confetti and substitute them for heavy chandeliers, use them liberally with flower petals strewn around, use cut-outs of tropical flora and fauna as standees in corners and string together paper birds with flowers or just leave one at each table, perched among the guests and the food to give a youthful feel.
Drapes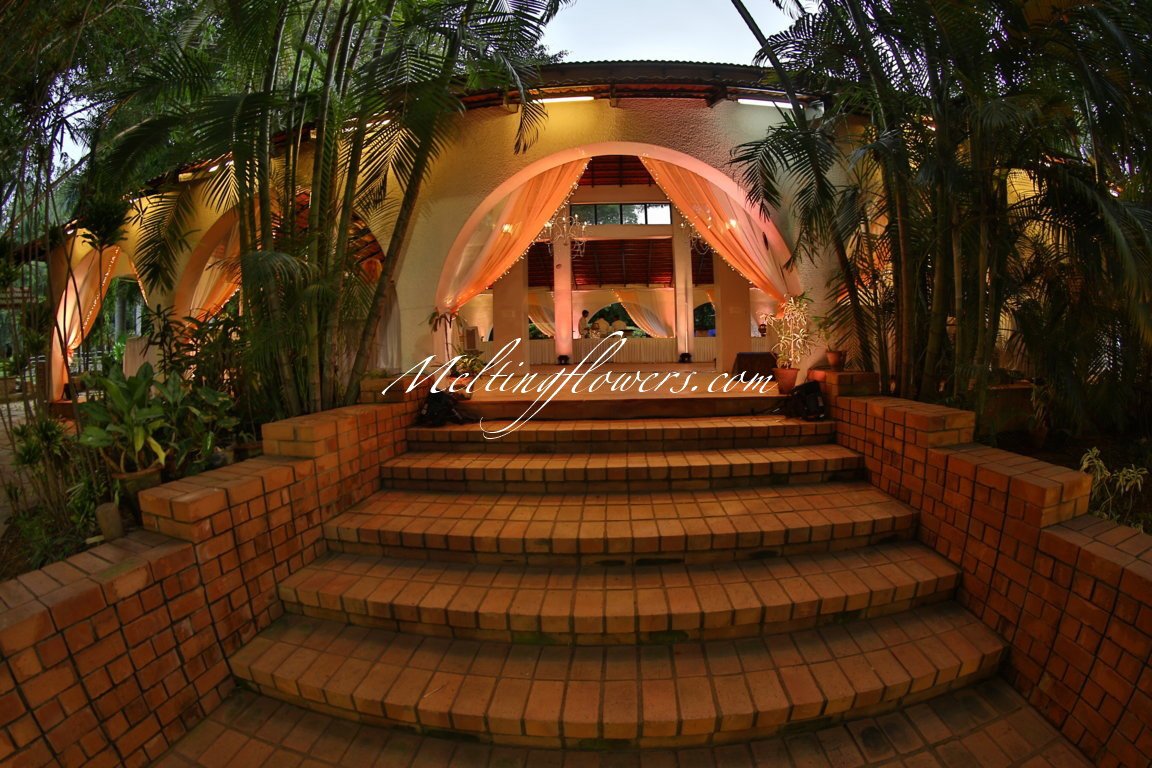 Textures can instantly affect the mood of the event, so make sure you ditch the heavy satins and the like for this one. Instead, go for light, comfortable, even sheer fabrics like tulle, gauze, georgette, organdy, voile, and organza to transport the wedding guests straight into the tropics. Swap the traditional mandap and backdrop for these gossamer-like arrangements studded with flowers and complete with lace or ribbon trimmings.
Fruits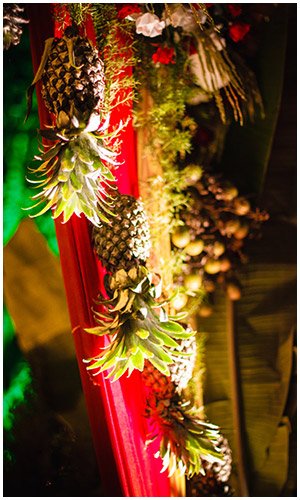 Apart from doing the obvious of including fruit-based dishes in the menu, use cones and pines and artificial fruits just as you would flowers, incorporating them in table centerpieces, pendant embellishments, etc. Another creative use of the fruity element would be to use their stencils and cut-outs for backdrops for photoshoots and even as props.
Lights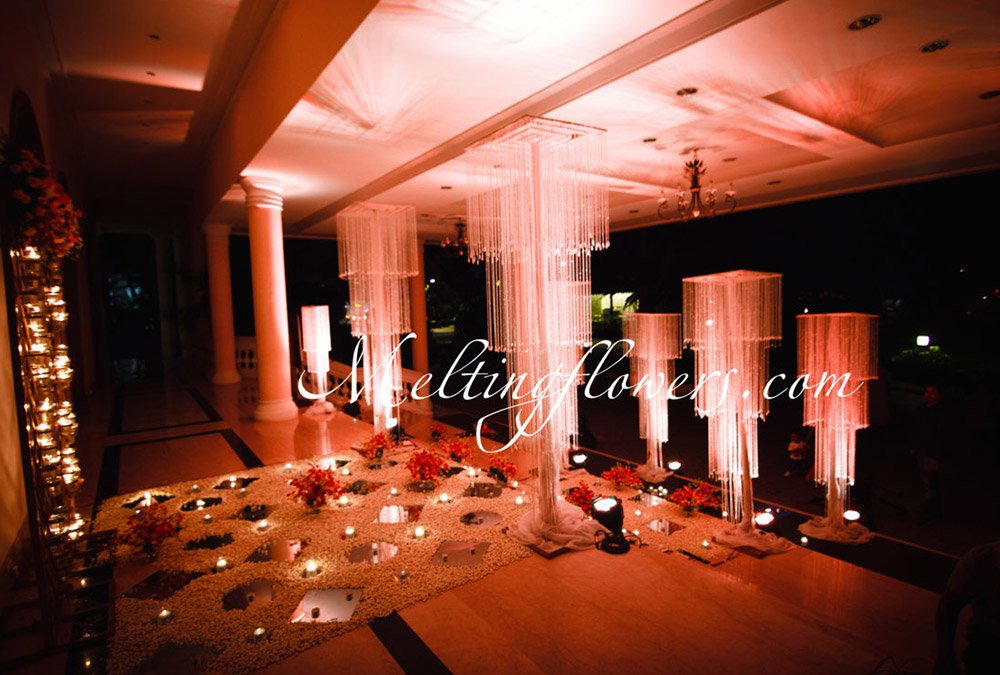 Achieve the ultimate balmy effect of a tranquil evening by getting the lighting right. Also, get creative with fixtures of straws, bamboo, paper, and even hats and fruit-shaped structures to take it up a notch. String and pendant lights in vibrant colors with a balance of somber shades of blues and peaches as the base are perfect to make everyone go 'Aloha!'