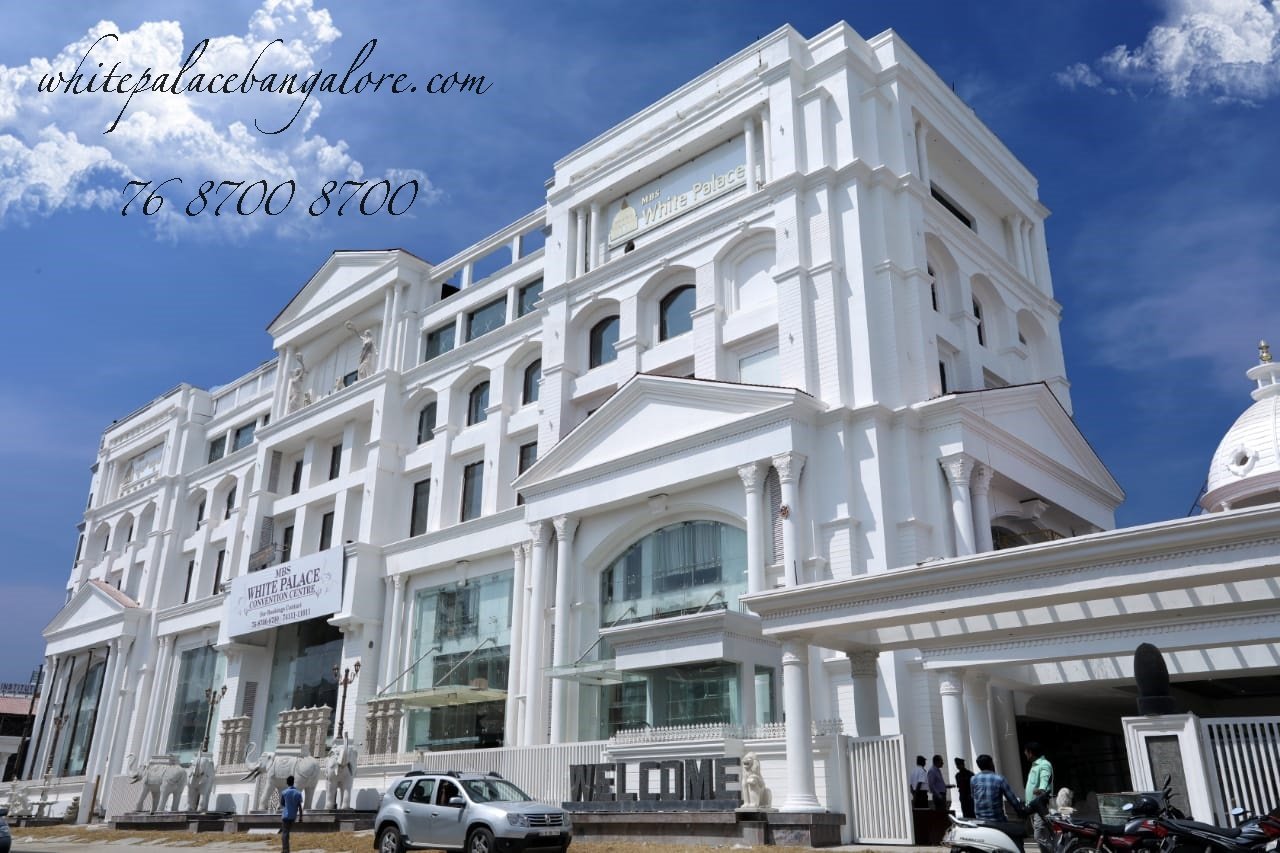 Lights offer millions of possibilities to transform your wedding venue. You might surprise yourself when you compare the before and after picture. Lights have the ability to bathe its surroundings with its myriad effects and transitions. The outcome is so captivating that it literally reflects the image you wish to print in the minds of your guests.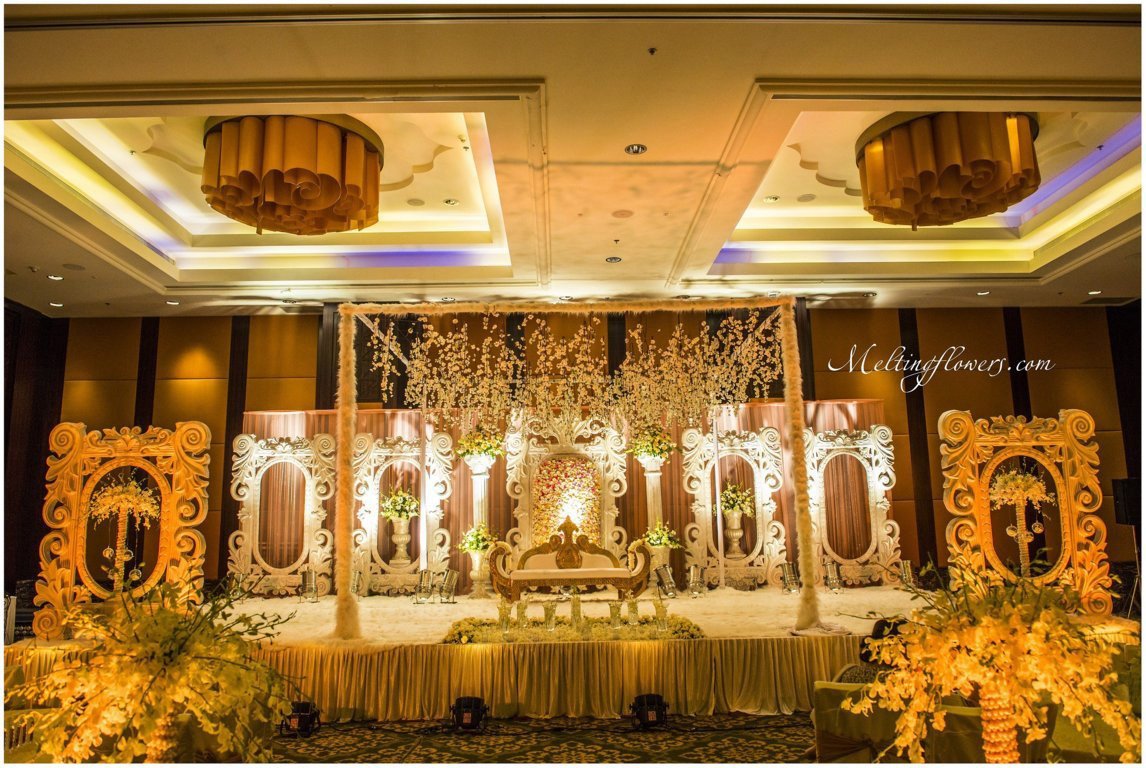 Here is a list of lighting decoration ideas for reception hall for a beautiful wedding halls in Bangalore.
1. Chandeliers Are Chic
Bespoke Crystal chandeliers are a wonderful display of beauty and extravagance. Here the crystal chandeliers can take up forms of a sphere or a rectangle or a cubical shape and give a chic look to the wedding lighting decorations.
In cases of Outdoor wedding decorations, Rustic style chandeliers can be used. They display beautiful lightings in candle holder style and display their uniqueness with an old-time charisma.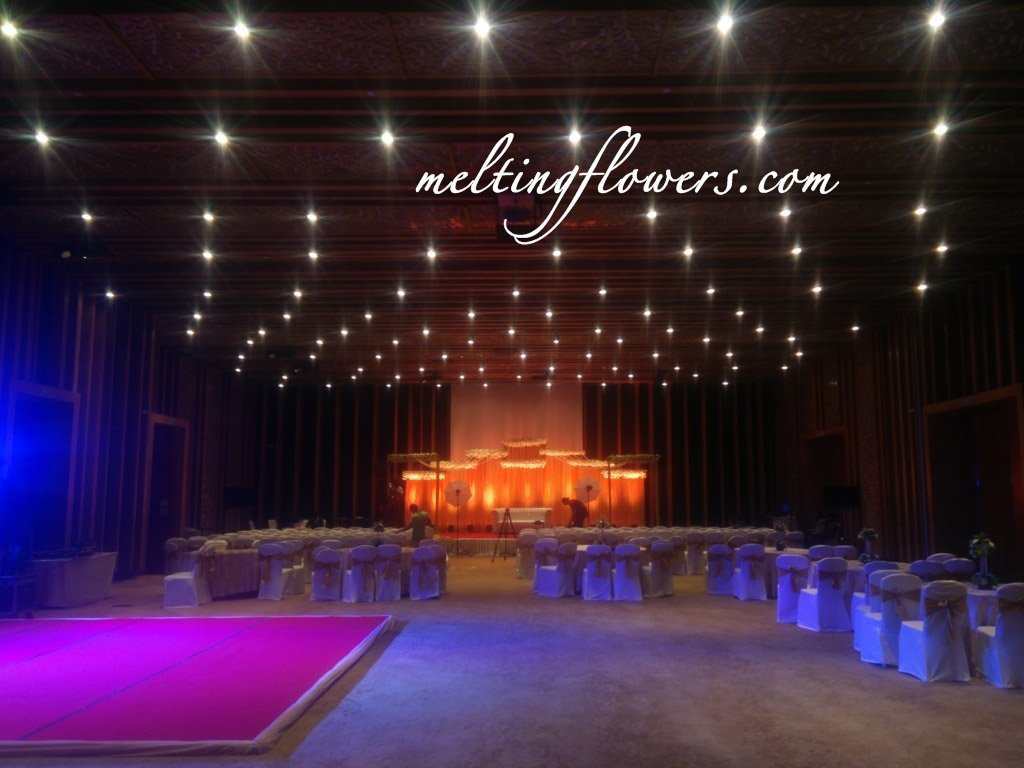 2. Beautiful Bulbs
Bulbs are versatile in nature and look incredibly stunning. These are one such elements which can be used for both indoor as well as outdoor decorations.
These lights give a decorative edge to your venue and can be used for wedding backdrop decorations. When designed perfectly these bulbs can add a classy and chic look to the backdrop decorations. These can also be hung overhead to give a Bokeh and shimmery look.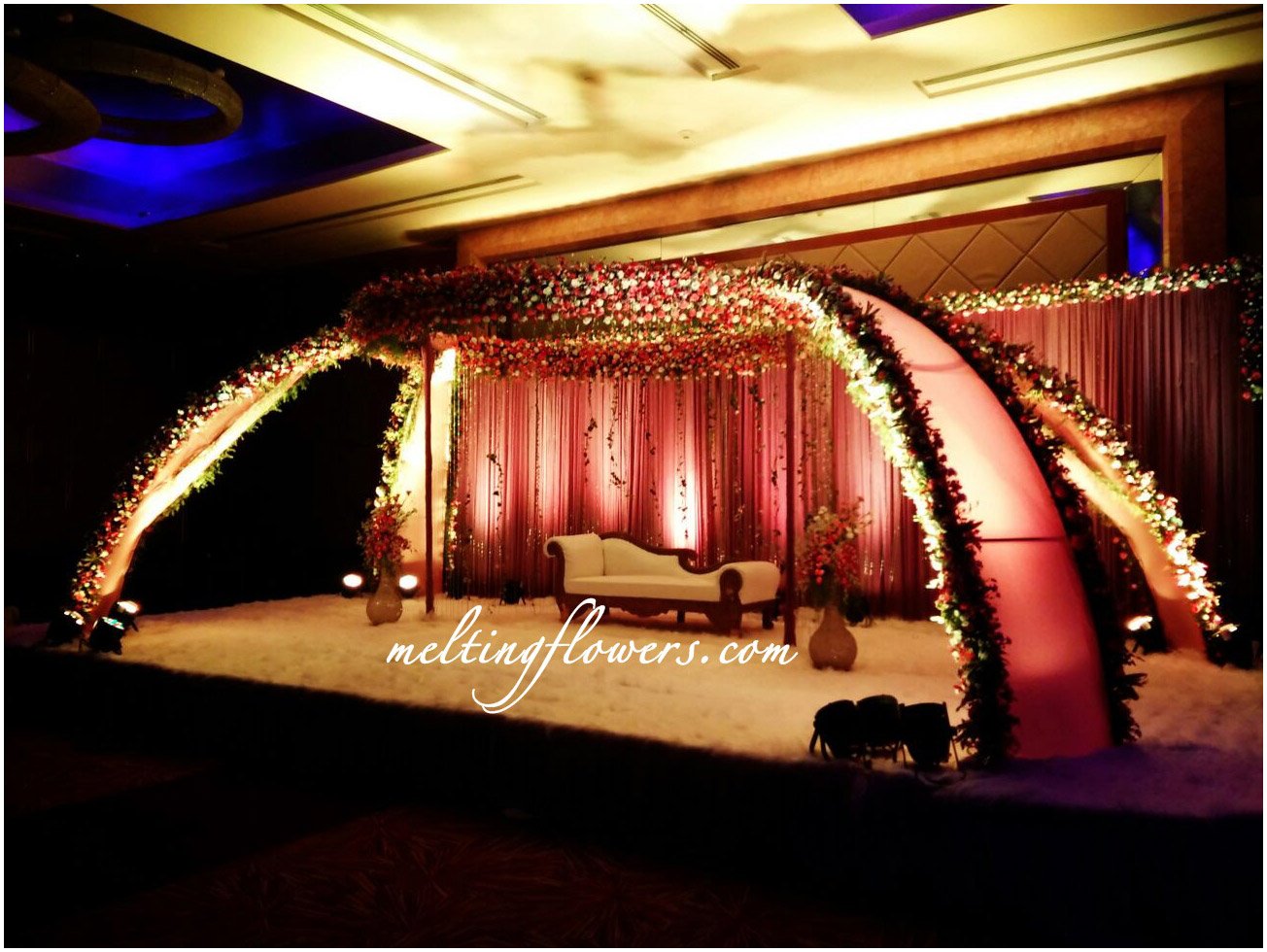 3. Ravishing Rangoli Lights
Words fall short to describe how beautiful rangolis are. They are so colourful and vibrant that their sight creates instant fumes of freshness. You can't help but smile and admire the creativity that is been put to create a specific rangoli.
Lights bring out the stunning features of a rangoli and enhance its enthralling splendour. Lights can be used to line the edges of the rangoli with one kept in the middle to create the sight of the full rangoli visible enough to arrest its audience.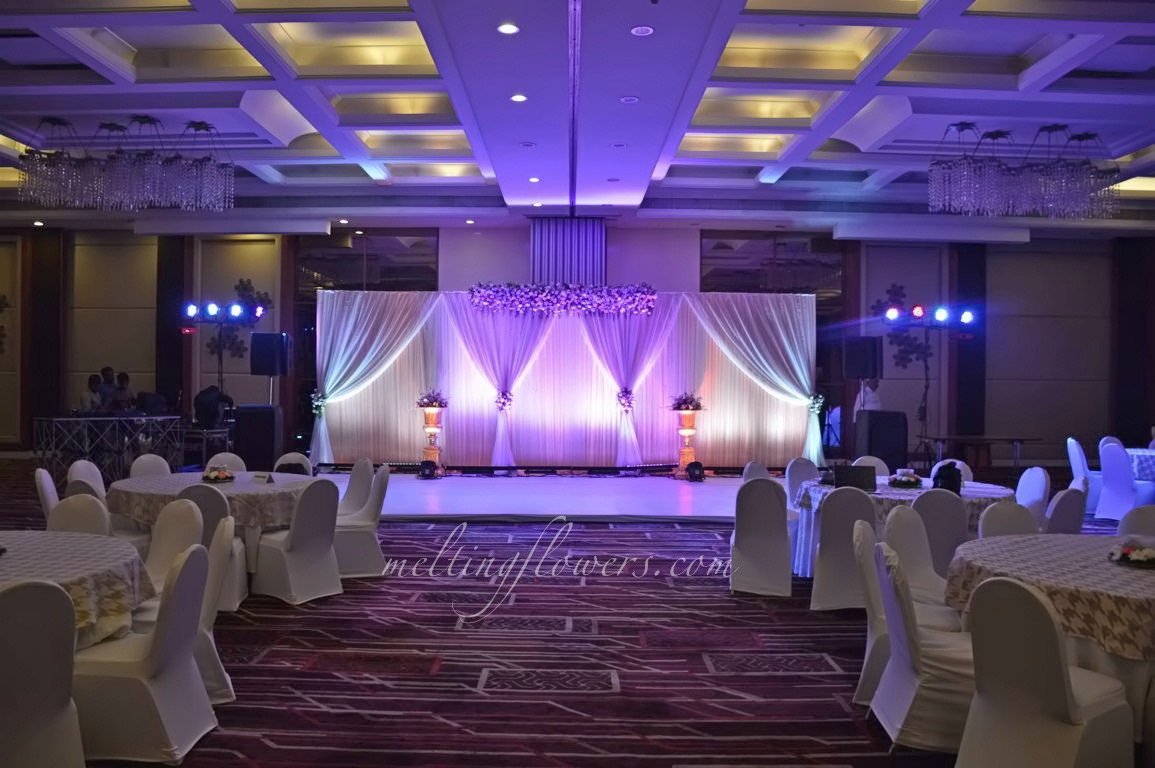 One can also go old school and decorate the stairs with beautiful flower rangoli and line it up beautiful lights. May it be the string lights or the fairy lights, they all complement the vibrancy of the rangoli.
Lights are much more than just an adorning element in your wedding. It is a fragrance that fills the ambience with happiness. Make sure your banquet hall looks the best among all the other wedding halls in Bangalore.