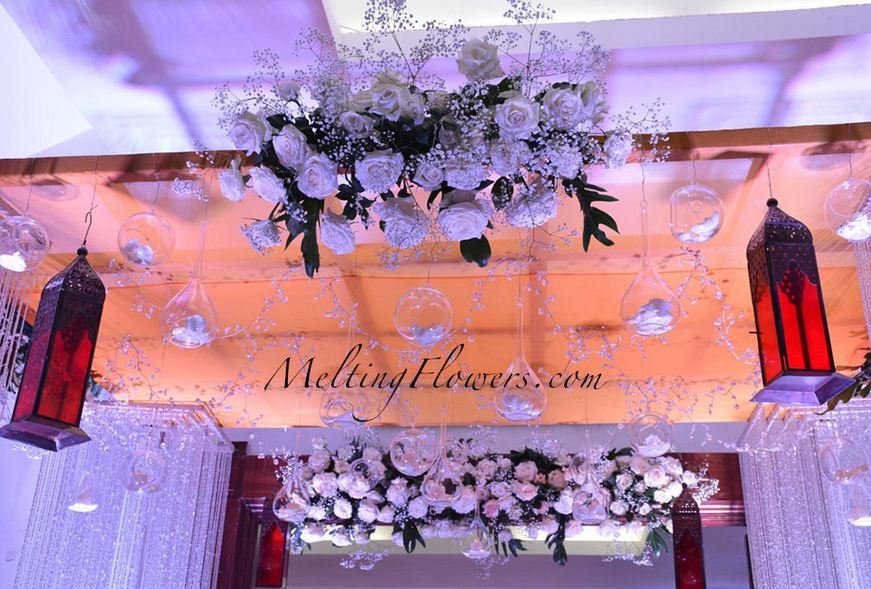 Wedding decorations are something that make the occasion of a wedding more elegant and meaningful. Flower decorations help in forming the most breathtaking scenery for one of the most crucial event in the lives of the groom and the bride. Thus, getting hold of the best flower decorators for your marriage decoration is definitely a must. Such decorations also help in putting forth one's enthralling attitude towards one's marriage and persistent efforts followed up by constant follow-ups are the keys to make one's wedding stand apart from the rest of the usual weddings. Listed below are some of the flower decorations that you might consider using: –
1. Bougainvillea Design
It comes in a variety of colorful hues, such as deep purple, peach, orange, and pale pink. These kind of flowers give away an aesthetic appeal when they are combined with another flowers. For a prosaic and sober look, minuscule bundles of bougainvillea can also be neatly placed in a vase on a reception table. This vivid plant is abundantly available throughout the year, even in all tropical seasons and is definitely a focal point to make your wedding 'happening' enough.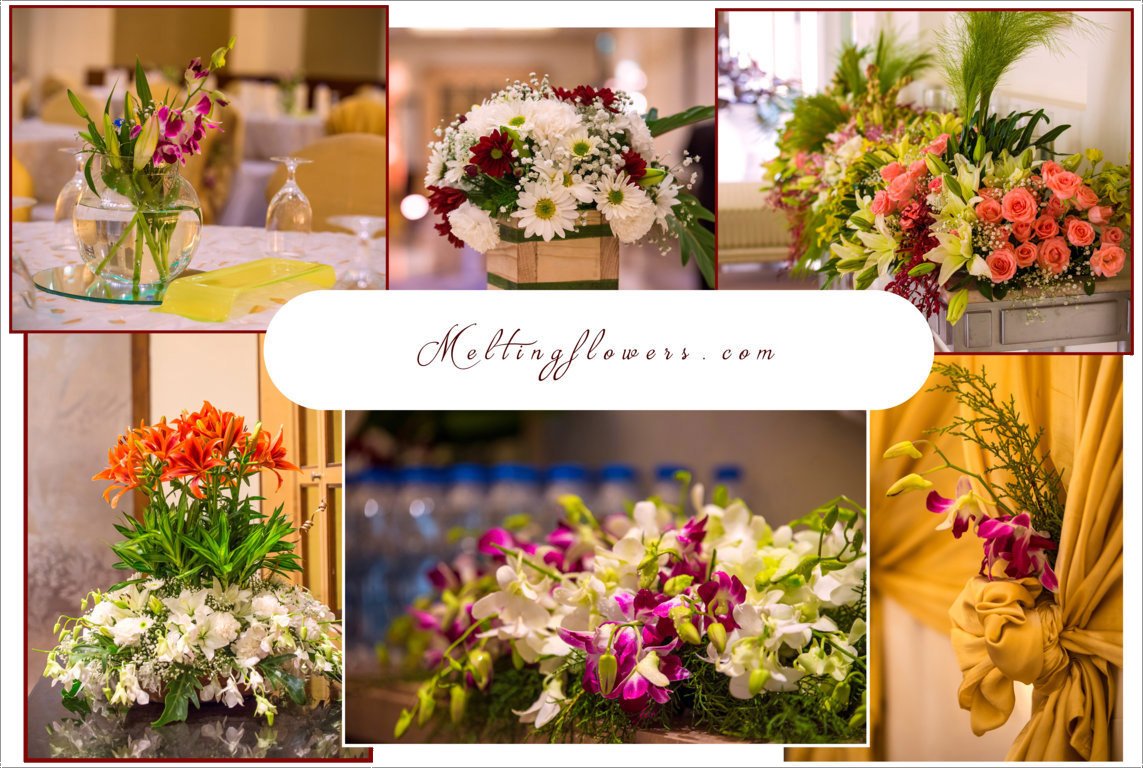 2. Hanging Flowers
Are you one of those who think that flower decorations for wedding can only be used in the form of embellishing your tables? Then, you're wrong! Flowers could always be hanged a few feet above from your guests' dinner plates. This kind of pattern is suitable if you wish to add a splash of creativity to your wedding. Yes, flowers can be fascinating too! Try using this idea if you detest your venue's carpeting style.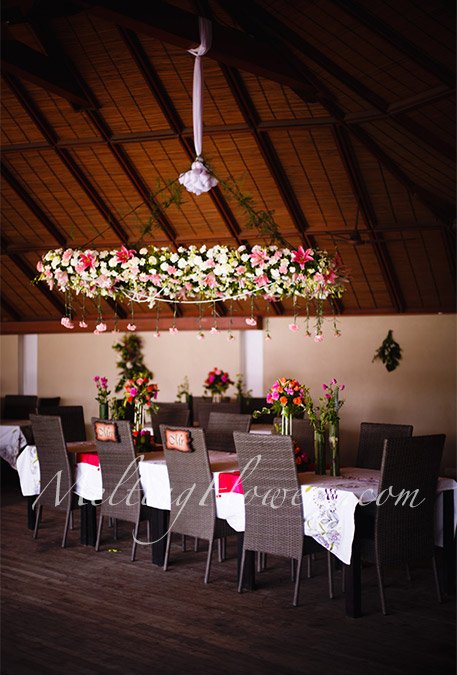 3. Floral Hangings in Geometric Shape Forms
If you wish to add an extra amount of grandeur and splendor to your wedding, then I would highly recommend you to go for geometric shaped frames that date back their origin to 2015.
So, try out the above mentioned tips that are commonly used for weddings in Bangalore and add luxury and modernity to your wedding by incorporating such intriguing flower decorations.