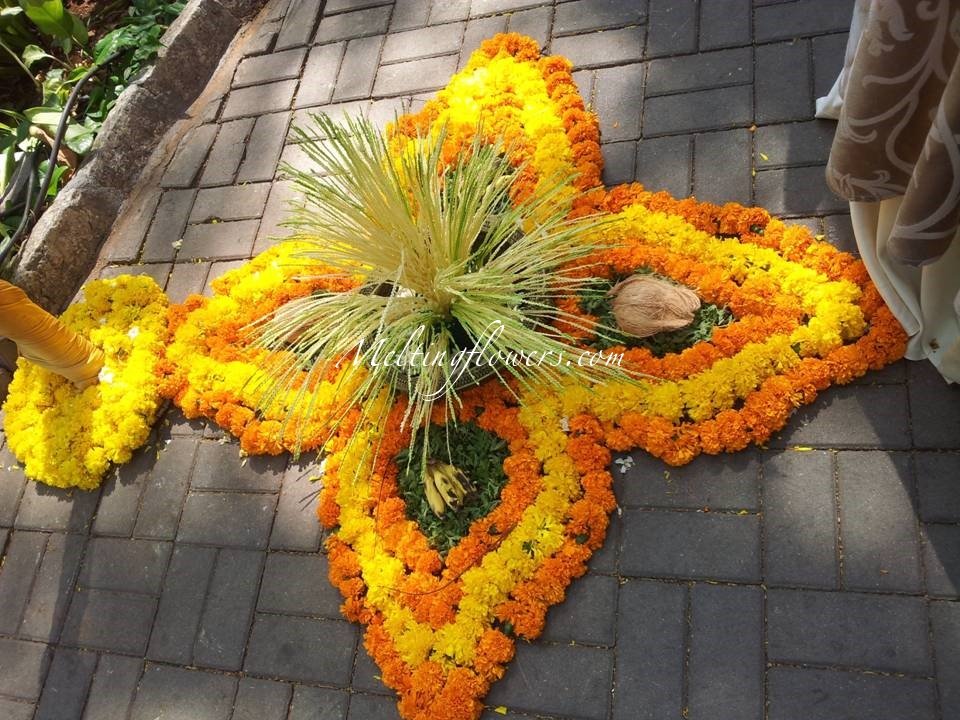 "

Flowers are the sweetest things God ever made, and forgot to put a soul into

!"
Indian weddings are known for their exuberance and extravagance. A lot of entities are incorporated for decorations in any wedding. One of those entities is flowers and picking them requires utmost time and effort. Designs and twists of flowers are highly essential for marriage decorations. Although India is so diverse in its populous and home to many varied ceremonies, some common wedding related functions that you will find in India, spanning the different faiths, are the Engagement, Mehendi function (where the bride and women close to her are adorned with patterns of henna), the Haldi ceremony (where a turmeric paste is put on the bride and groom for beautification and blessings), the Sangeet( a music and dance filled blow-out), the wedding ceremony itself and the reception. Marigolds of different colors and varieties are mostly seen in the wedding adornments. Orange and yellow marigolds induce a tinge of traditional look into any wedding and here are a few twists created for flower decoration Bangalore.
Marigold Strings:
For a stark traditional marriage, one needs to make sure each element has the pious tinge embedded in it. The entrance of weddings render the first impression on to any person and it needs to be made perfectly decorated. A traditional decor for the entrance can be depicted from the picture below. The pillars can be adorned with marigold strings of different colors and traditional designs can be placed in front of the entrance.
Floral Mandap:
A shower of flowers for the mandap would turn it into a blissful spot filled with complete fragrance and beauty. Pick marigolds of different colors, twist them into long strings and start decorating the mandap. The top and the pillars of mandap can be adorned with these strings in many ways and one such way can be depicted from the image below for garden wedding decoration.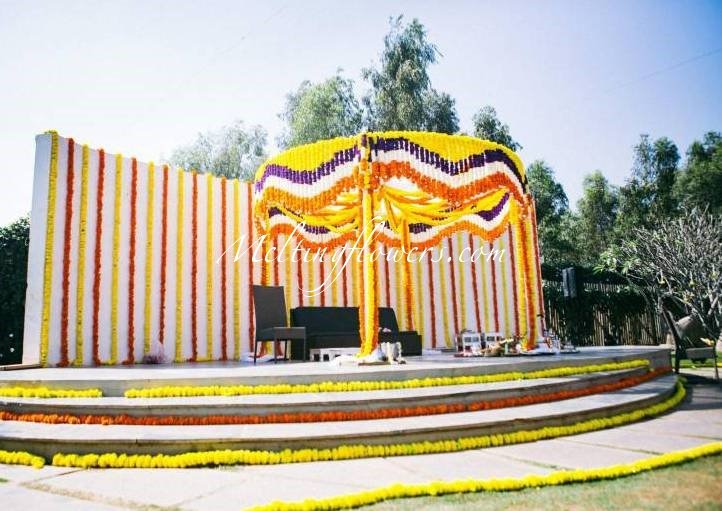 Marigold Twists for Outdoor Decorations:
Marigold strings of varying lengths can be used for outdoor wedding decorations. Twist numerous marigolds into long strings and create different designs for the decorations. Crisscross these strings over one another for the outdoor area and twist them over pillars to remove the blandness. Additionally floral pomanders can also be used with these strings for decorating.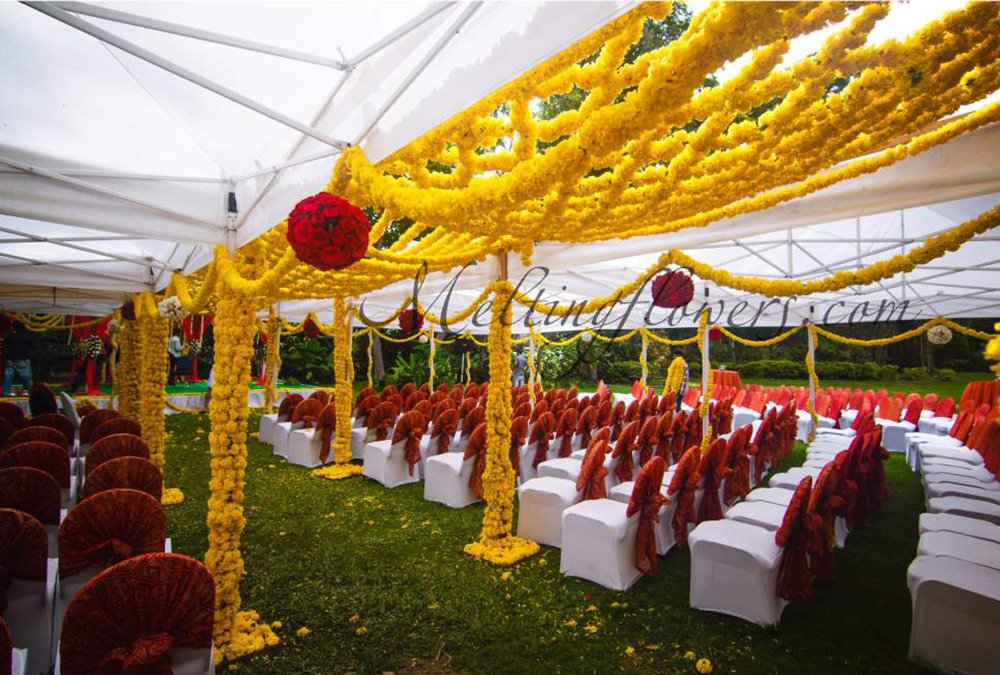 Marigold Petals Rangoli:
Instead of a cliched floral rangoli, one can design it with flower petals. Marigold petals of orange and yellow colors can be used for creating different designs. On top of it, arrange coconuts to induce a traditional look to it. Try to think innovatively and design the rangoli in the most adorable way. Jasmine petals can also be used to enhance the beauty of these rangolis.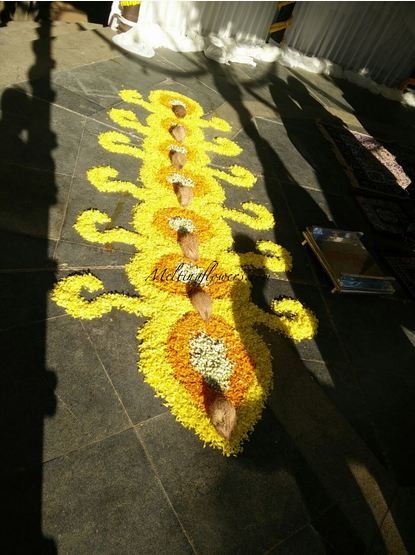 A vibrant mix of colours and sounds, glitz, religion, cultural norms and emotions, that's what Indian weddings are made of! Hope these ideas inspired you for decorating wedding in Bangalore. Wishing you guys a happy and lovely wedding life ahead! Happy decorating and bring out astonishing designs into the wedding!