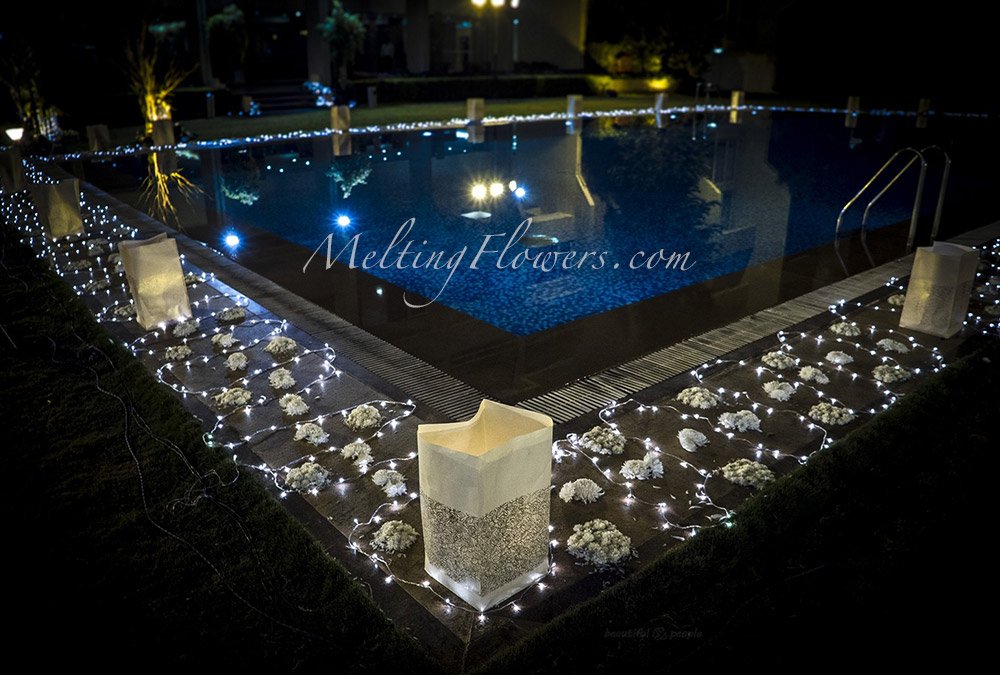 Cocktail parties are arranged mostly after the wedding or any corporate event as a frolic between friends and families. The range of guests who are going to be invited for the party matter because if it is a formal party then the decorations need to be in a gentle style. If the party is arranged among friends and neighbors then it needs to be of informal style. So, first of all decide which kind of party you will be throwing. The main element in any party is not provide what your guests expect, but something surprising! Don't let the surprise factor get faded way while decorating for the party. A few cocktail party decoration ideas that can create a chic look are described below. One can apply these ideas even to any of the events decoration Bangalore.
Glass Candles, Jasmines, Glass Panels and Flower Vases:
Welcoming your guests in a classy style will be the best idea for a cocktail party entrance decor. The steps leading to the hall can be decorated with a lot of centerpieces. Jasmine petals can be spread over the steps in an appropriate manner. Glass candles can be placed over these petals. Glass panels can also be placed alternatively to these petals. Flower vases adorn the steps in an elegant way creating a charming look. Hire the best flower decorators to create novel twists with vibrant flowers. Take a look at the picture below that incorporates all these elements.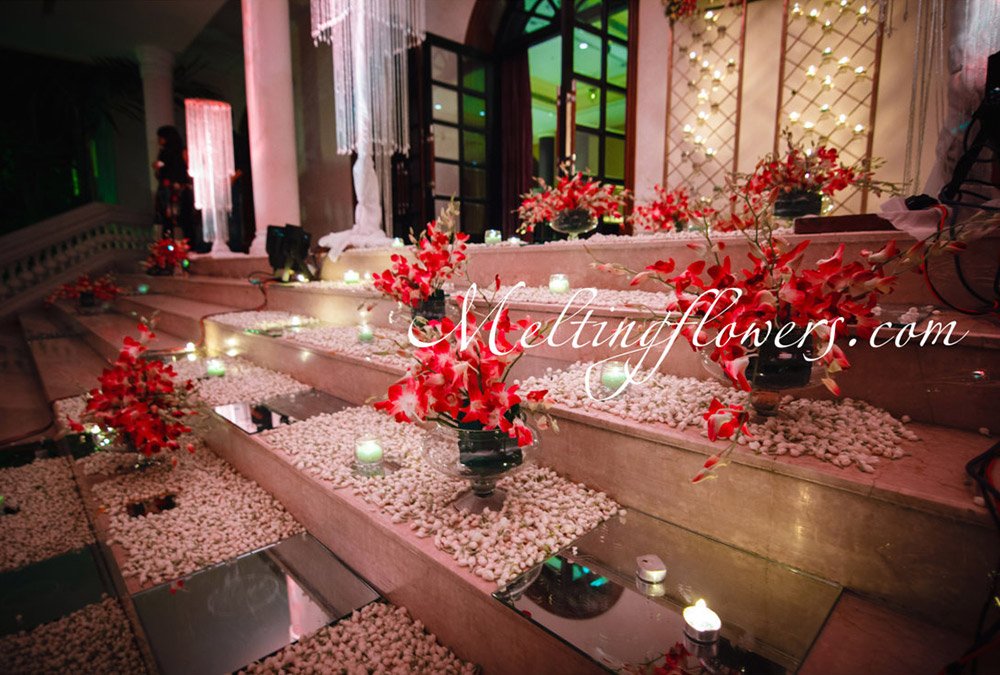 Panels with Glass Candle Holders:
A bland panel with holders can be used for cocktail party decorations. Just fit glass candles into these holders. Yes! This can bring a new chic look to the whole area. You can use these panels anywhere in the cocktail party hall or even at the entrance. To enhance the beauty of this decor add flower decorations.
Interior Decor:
Even though you arrange a dancing stage for the cocktail party, seating arrangement is also necessary for guests to relax during the party. The hall you choose can be of your desire based on the number of guests you want to accommodate. Arrange tables neatly draped with a good table cloth and chairs with good fabric. Table decor also matters and make it appealing because it is where the guests sit and dine during the party. Refer events decoration Bangalore for beautiful table centerpieces. For the ceiling, proper lighting along with dazzling chandeliers would be perfect.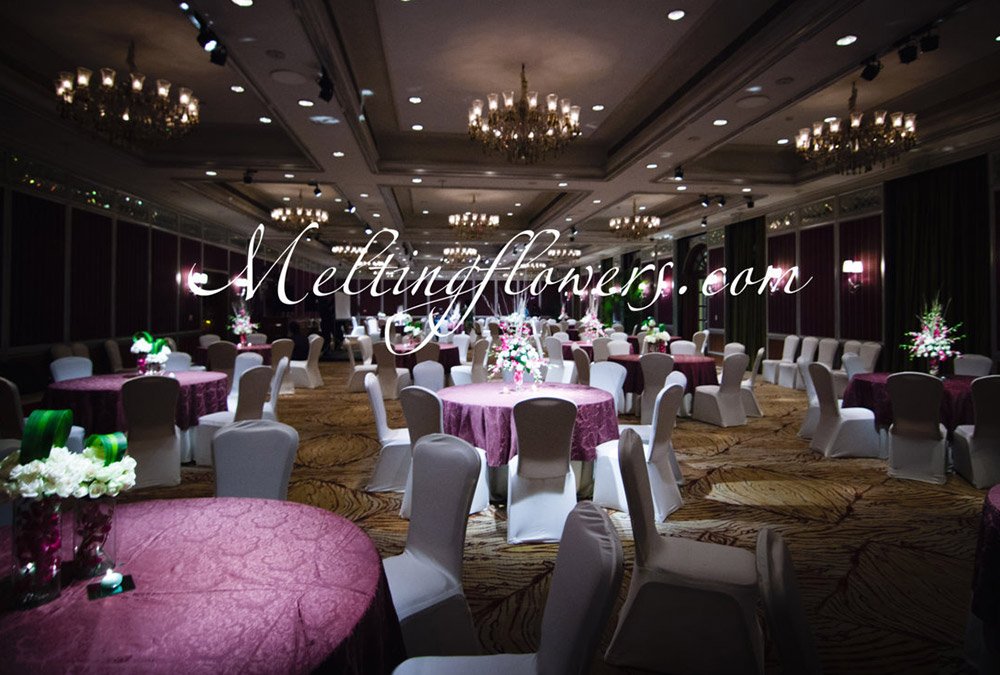 Paper Lanterns and String Lights:
Outdoor decorations also matter even if your party is indoors. Paper lanterns are easily available decoration elements which spread out great elegance. Instead of sticking on to one particular shape, pick lanterns of various shapes to adorn the outdoors. Trunks of trees can be decorated with string lights to brighten their look. Add flower decoration Bangalore to increase the freshness and fragrance in the party.
Hope these ideas inspired you to create a beautiful decor for your cocktail party. Party to the fullest and have fun!