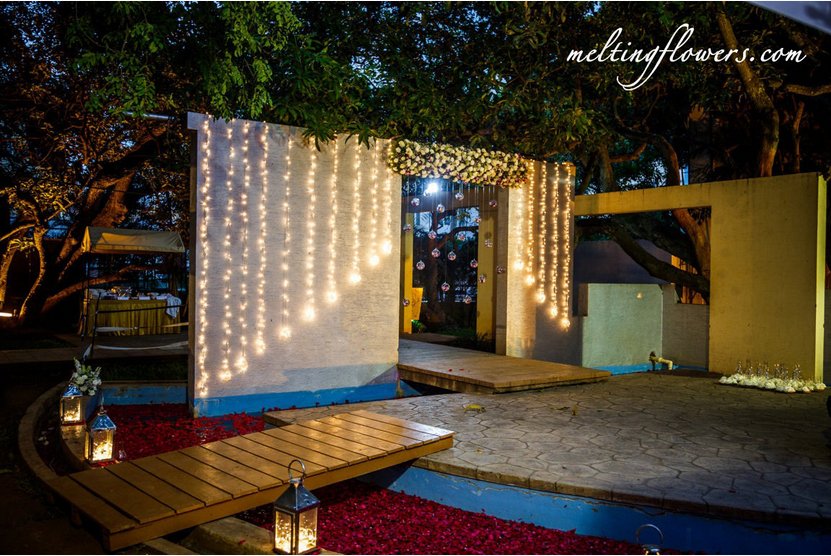 "Congratulations on your baby's naming ceremony!"
Naming ceremony is a traditional event held to name the new born baby. The celebration process varies based on the tradition being followed in the family.  It is usually is held weeks or months after the baby's birth. Family and friends join to celebrate this wonderful event and also to bless the baby a long and happy life ahead. This ceremony creates a special bond of love between parents and the child which gets stronger each day. During the ceremony, the name which parents have chosen will be whispered into the ears of baby by covering the other ear with a leaf. Guests, relatives and friends offer numerous presents to the baby. This ceremony is sometimes organized at home and sometimes at temple. To make the decorations of naming ceremony look completely phenomenal, here are a few ideas that can help you. These ideas will also help you with any events decoration Bangalore.
Bowl Centerpieces:
To decorate in a traditional way, leaf bowls filled with rose petals and candles are used. These bowl centerpieces can be arranged in a serial fashion across any place in the house. This is an innovative and pious decorative idea sprucing up the venue. For more beautiful decors, refer flower decoration Bangalore.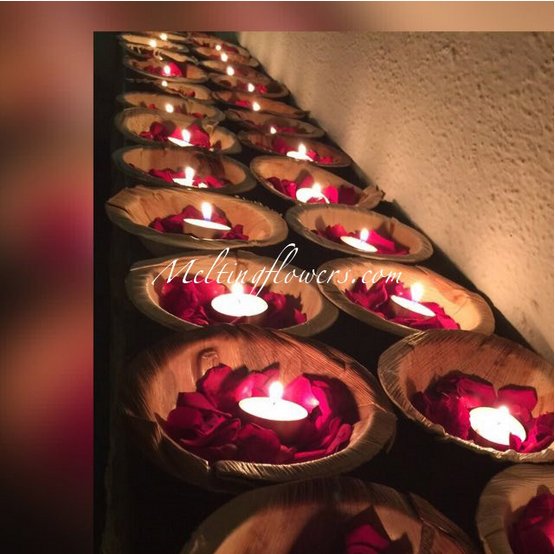 Interior Decor:
For the interior of house, let the decor be simple and elegant. Crystal chandeliers of spherical designs can be used to adorn the ceiling. The steps are decorated with flower vases designed by the best flower decorators in Bangalore and also with flood lights. At the bottom of the staircase, decorative trees with perfect lighting can be used for decorations.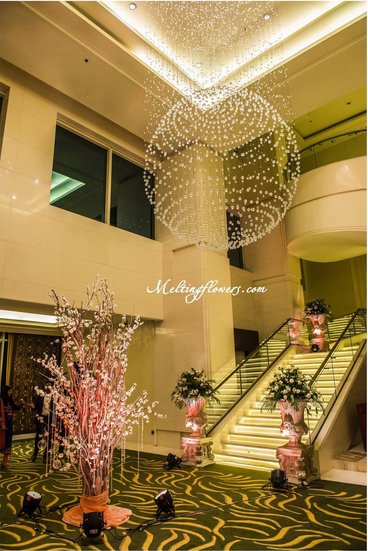 Paper and Vintage Lanterns:
For the corridor in your home and to brighten it, paper lamps are left dangling from the wooden rooftop. To add more elegance to this decor, vintage lanterns of different colors are used. When those rays of colorful lights strike through those trees, it creates a beautiful decor.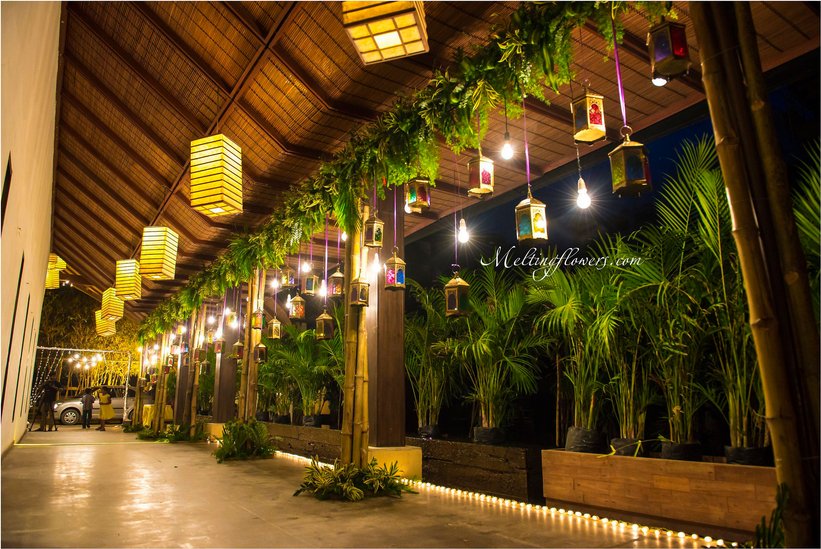 Cradle Decor:
The hub of any naming ceremony is where the cradle is placed. Floral designs are used to adorn the cradle and the backdrop of the stage. Flower decoration ideas can help you with creative designs. A small circular poster holds the baby's photo. Decorative trees also add extra beauty to the stage. The colors for the backdrop are chosen mild and pleasant so that the baby feels good to be there. Do not place too many flood lights and over brighten the stage.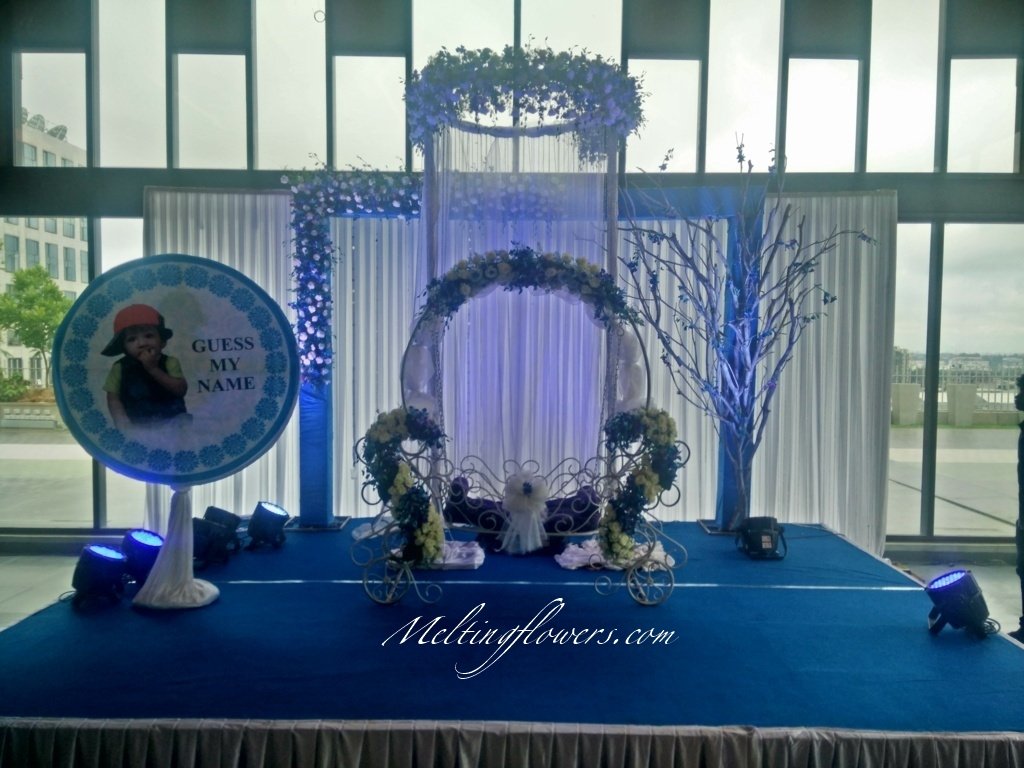 These ideas might lift up the beauty of naming ceremony decoration to the next level. Let the decorations be more simple and not gaudy because the baby should not feel intimidated by it. Also arrange light and mellifluous music, preferably instrumental music to create a good vibe in that place. Hire the best photographer to click good pictures which your baby can rejoice in the future. Wishing your baby a wonderful life ahead filled with utmost happiness!!
"It's all kind of these profound things crashing on you when your child arrives into the world. It's like you've met your reason to live."
Save
Save