Are there times when all you can think about is only partying and chilling out with friends? Even now, while you are reading this blog, are you planning to have a party today or some day soon? Then, you sure will enjoy these charismatic ideas below which can stun you and your guests who will surely feel like never leaving the place.
Cocktail Party needs to be a completely fun event with lots of varieties of food, drinks, music and guests of course. So, to make your party a cozy and attractive one, organize every activity neatly and decorate every nook and corner of the venue adorably.
First of all, the venue must be wisely chosen for the party. Prefer an outdoor spot as it would be exotic and also can be the best  place for the guests to interact well with one another. Refer events decoration Bangalore for more ideas.
Back Door Decoration Theme:
As the party will be organized in the outdoor, mostly if you have a garden in the back of your home, it should be the center of attraction for all guests. Decorate the back door of your home with as much as greenery like plants, shrubs and flowers so that your guests would be most excited to be a part of the celebration. Because it is in the outdoor, include more plants and flowers in all your decoration ideas. Go through best flower decorators in Bangalore for super cool themes.
Garden Theme: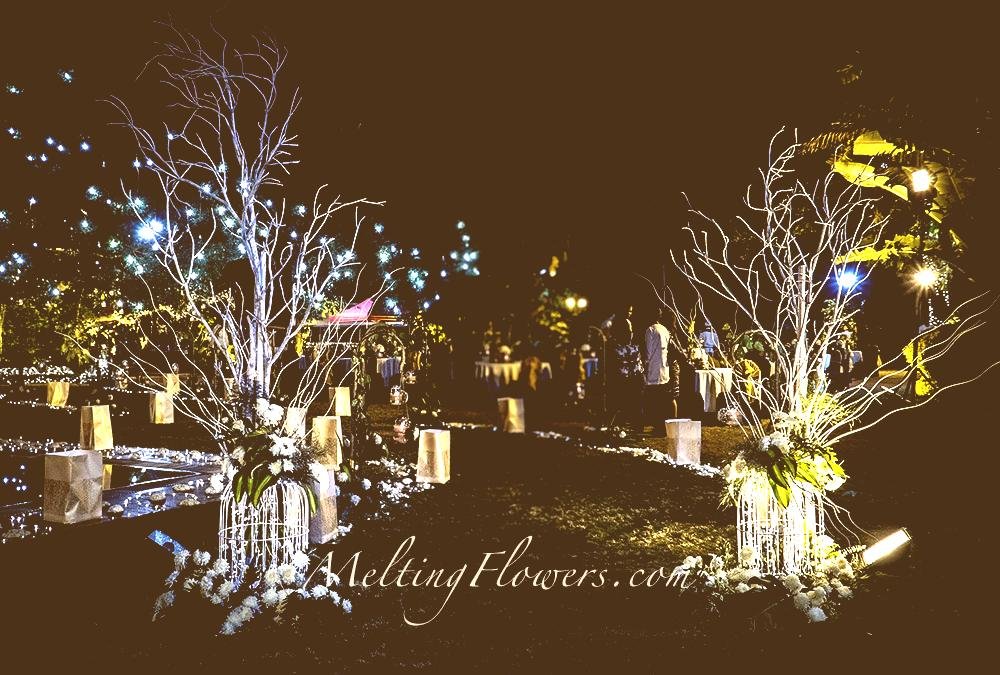 Illuminate your garden with vibrant lights twisted around the plants making it flamboyant for the cocktail party. Crystals and lamps could be placed decoratively around the pool if you have one.
Party Tables Decor: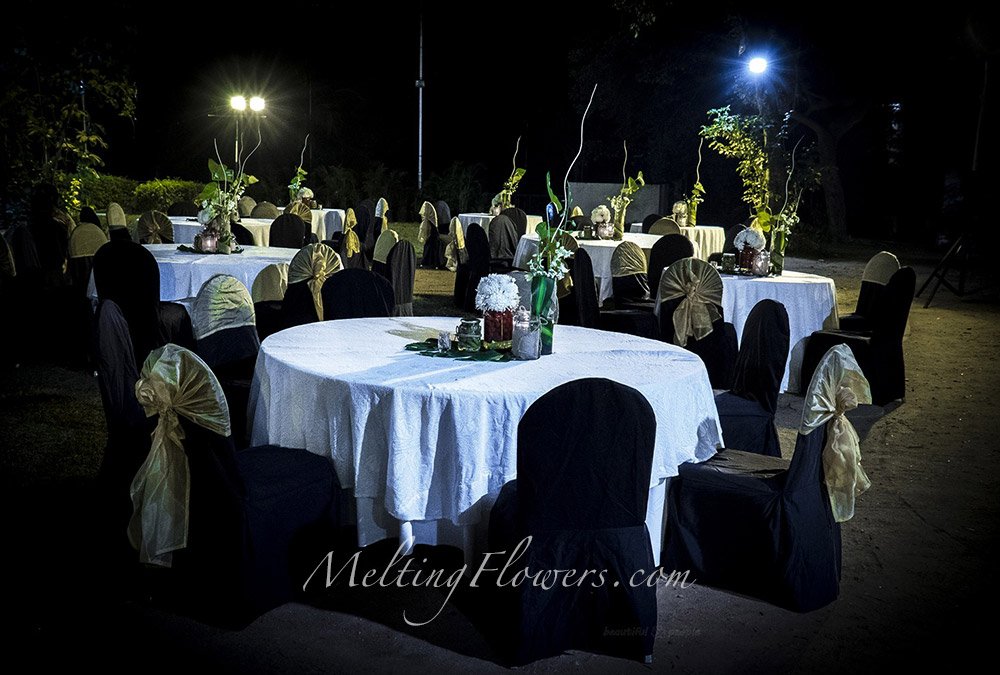 Make sure your guests can be seated if they need to. Seating arrangement should be taken into account if you have to accommodate a lot of guests for the party. Music and disco for the rave would build up the charisma of the evening and allot more space for the guests to dance. Try to arrange floodlights to create a party aura everywhere around.
Food And Drink Rave:
Don't let your friends starve, serve them with delicious delicacies and snacks which can go with any alcoholic drink. It would be better if you had hired a bartender to serve the drinks. And make sure you have got the soft drinks too for the ones who need them. Let your guests eat, drink, dance and have a spectacular evening which they can rejoice forever. This must be of your concern for any event and events decoration Bangalore are becoming more trendier with time.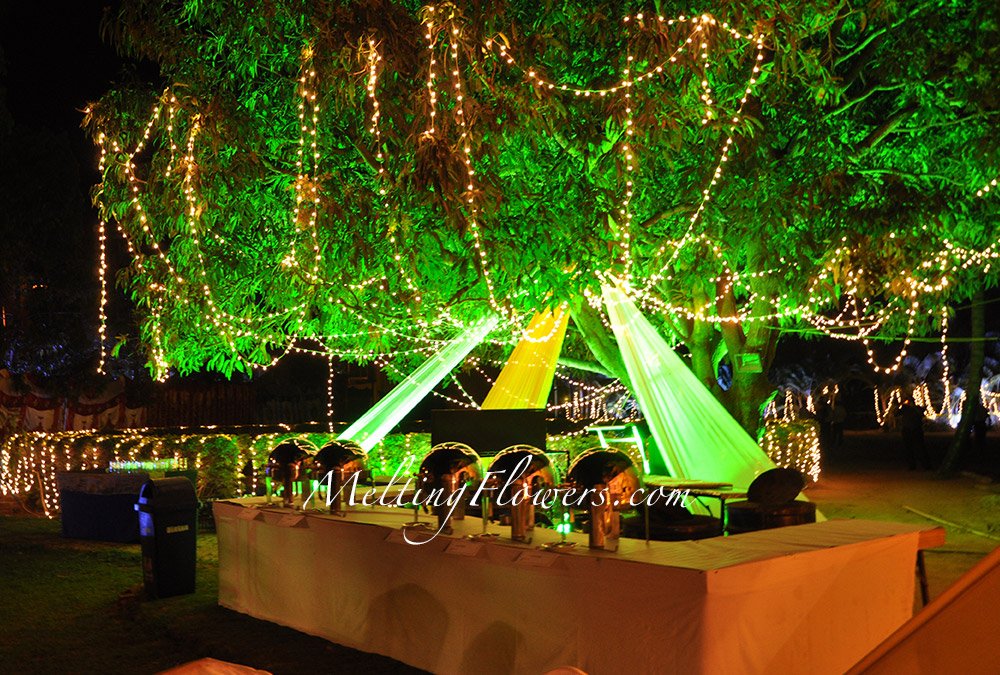 "No One Looks Back On Their Life And Remembers The Nights They Got Plenty Of Sleep. So, Keep Partying!
So, all you have got to do now is to create an innovative theme for your cocktail party decorations that could make it the most flamboyant in the surroundings serving the best food and drink. Party hard and have fun to the fullest!