Wonderful Wedding Wishes come true with the perfect choice of an outdoor location.A perfect location gets a complete look with a perfect outdoor wedding decoration. You can find the best Wedding decorations and the finest wedding locations in Bangalore. Choosing the best outdoor location can be a tricky as well as a herculean task.You set your eyes on a religious chapel ceremony and the next moment your eyes trick you into a vivacious vineyard party and a further search will take you on a beach bash. A few Places please our mind, a few others please our heart and a very few please our pocket.Here are a few things that can ease your GPS job of finding a location that pleases the heart,  the mind and the pocket.
1. Budget
Every other plan starts with a Budget Plan.If you choose the venue first, not knowing how much you can actually spare, It ends up becoming an uphill battle.It's always wise to prioritise the events and the necessary requirements for the wedding and then select the venue. At times, You wish for something expensive but the budget drags you down.You can always find the right wedding venues in Bangalore.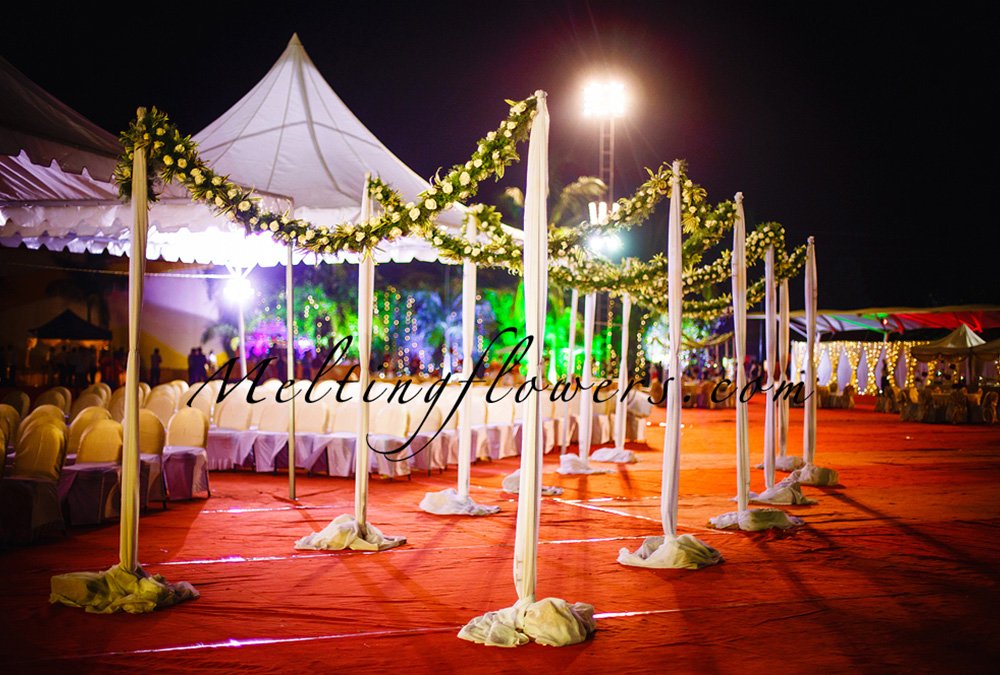 2.Geographical Location
Once the Budget is set, the next stepping stone is the geographical location. The location should be set in a way that majority of the guests are able to attend and be a part of your joyous occasion. The location, as well as the way to get your guests to that specific location, should be given prior importance.
3.Theme And Trend
Vintage or Royal? Formal or Informal? Lavish or Modest? Elegant or Floral?
A magnificent theme and the right trend or style you choose helps you to narrow down your choices when you're in search for an outdoor location.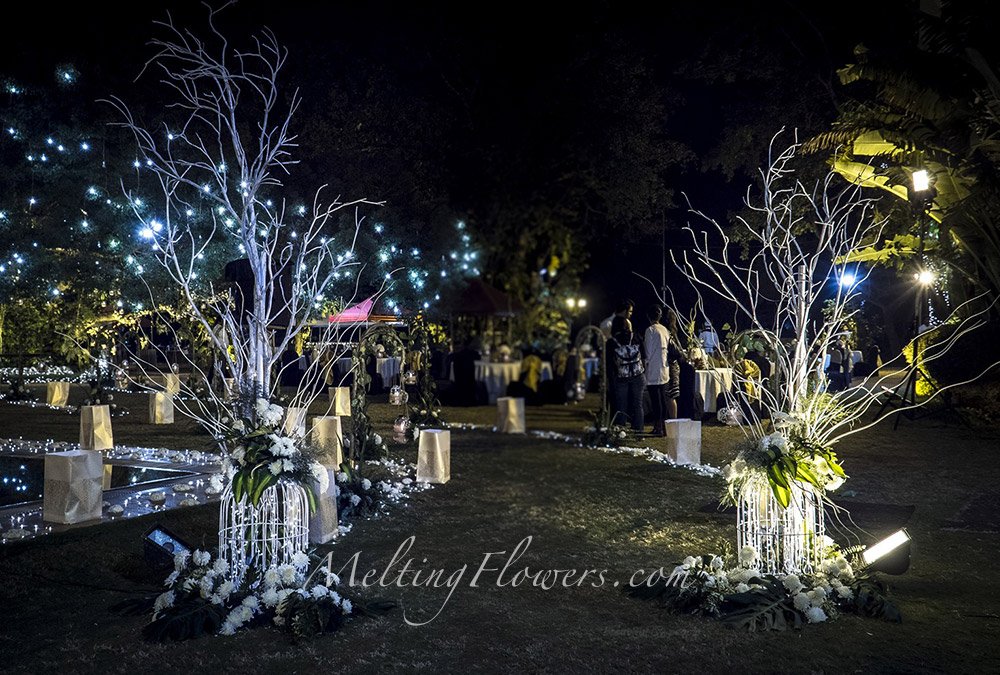 4. Guest Count
It's important to know many guests do you plan to invite. When all your guests arrive, you don't want the late comers to find themselves in an awkward situation where they don't get a seat. To avoid such situations, a guest count should be estimated, so as to choose the perfect outdoor location accordingly.
5.Weather Factor
Most people seem to ignore the fact that weather plays a vital role as well. Everything might go as you had planned.The wedding decorations are top notch, the food is delicious, the guests are all there and the location is adding a cherry to your wedding cake but what if it rains. Out of blue, the uninvited guest splashes itself all over the fun. Forecasting the weather and making necessary arrangement always saves the day.It's always good to spend a little more on providing a shade than to hope that the rain won't get you.
When all is done, The search for an outdoor location which fits in your good books ends with the fulfilment of other important necessities.These includes the kind of food you want and the one the location is providing. If you and your guests are like-minded in the case of alcohol, then arrangements for a bar should be made, one which has a proper license. All these bring us to the best outdoor wedding destination.
Wedding locations should always be the most beautiful ones since they stay in our wedding album forever.Pictures give us a flashback of all our best memories and keep them intact and wedding pictures get a complete look with the perfect wedding pictures.Give your wedding a perfect look with the best wedding decorators in Bangalore.
Save
Save