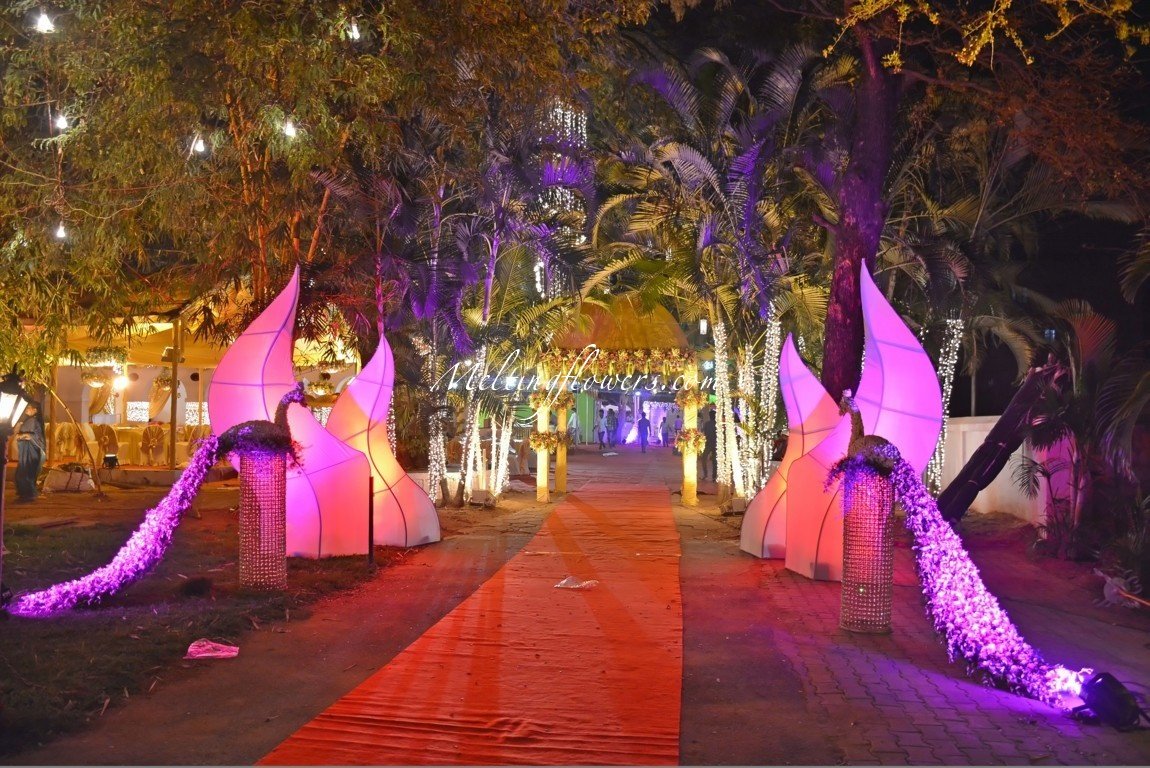 Entrance décor is an important aspect for a wedding as all of your guests are going to see that first, even before they meet the beautiful bride and the groom. No matter how well you do up the entire place, if the approach to it is not appealing, the entire purpose of decorating the place is gone. The entrance symbolizes a sense of welcoming and that's what differentiates between the place where all the fun begins with the rest of the world that isn't all so special that day.
For brilliant entrance décor ideas, you can refer the below pictures to get an idea of what you can do to make the entrance beautiful or go to the best flower decorators in town.
If your wedding or reception is in a hotel, you can decorate the entrance of the hall, as hotels in most cases don't give permission to tamper with the actual entrance.
Banana leaves and coconuts hold a lot of significance in Indian weddings. Instead of decorating the entrance in the usual plain way, spice it up with a pretty innovation like this.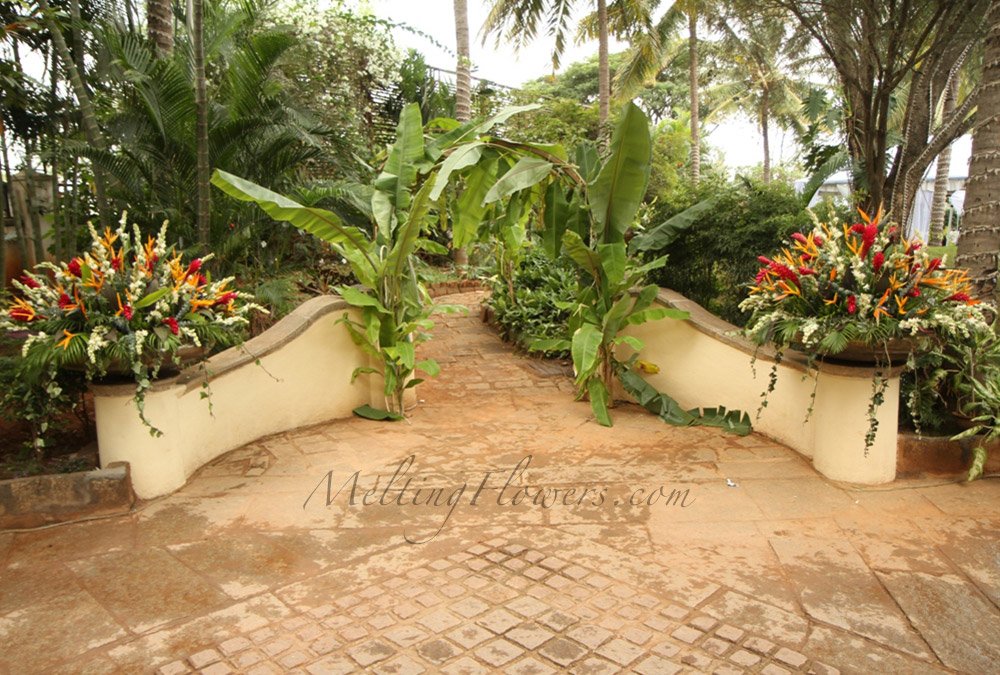 Indian wedding decoration themes are easy to incorporate when the entrance part is taken care of.
If your wedding is held in an open outdoor space, or a lawn, you can have red carpets that people can walk over to the place and light it all up with pretty lamps and flowers.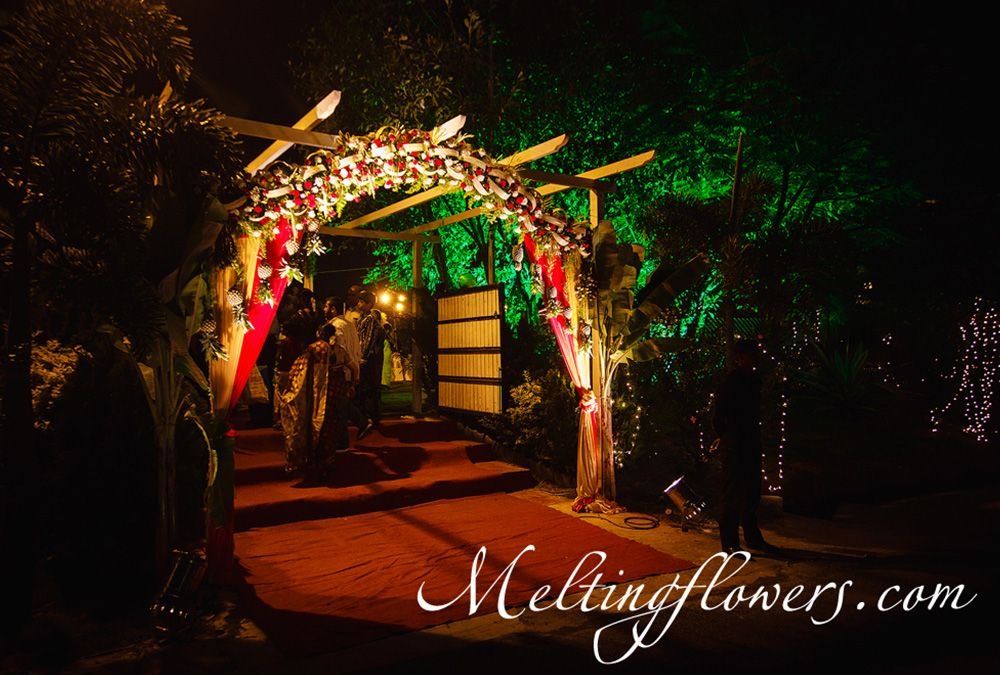 If you have a specific theme in mind, go with the theme wedding decorations for the entrance as well.
Wedding decorations for entrances to the wedding hall can start from the gate itself, for a nice approach to the hall.
The fun part about having a wedding at your own confined spaces like your house is that you have the liberty to decorate your house and beautify it however you want.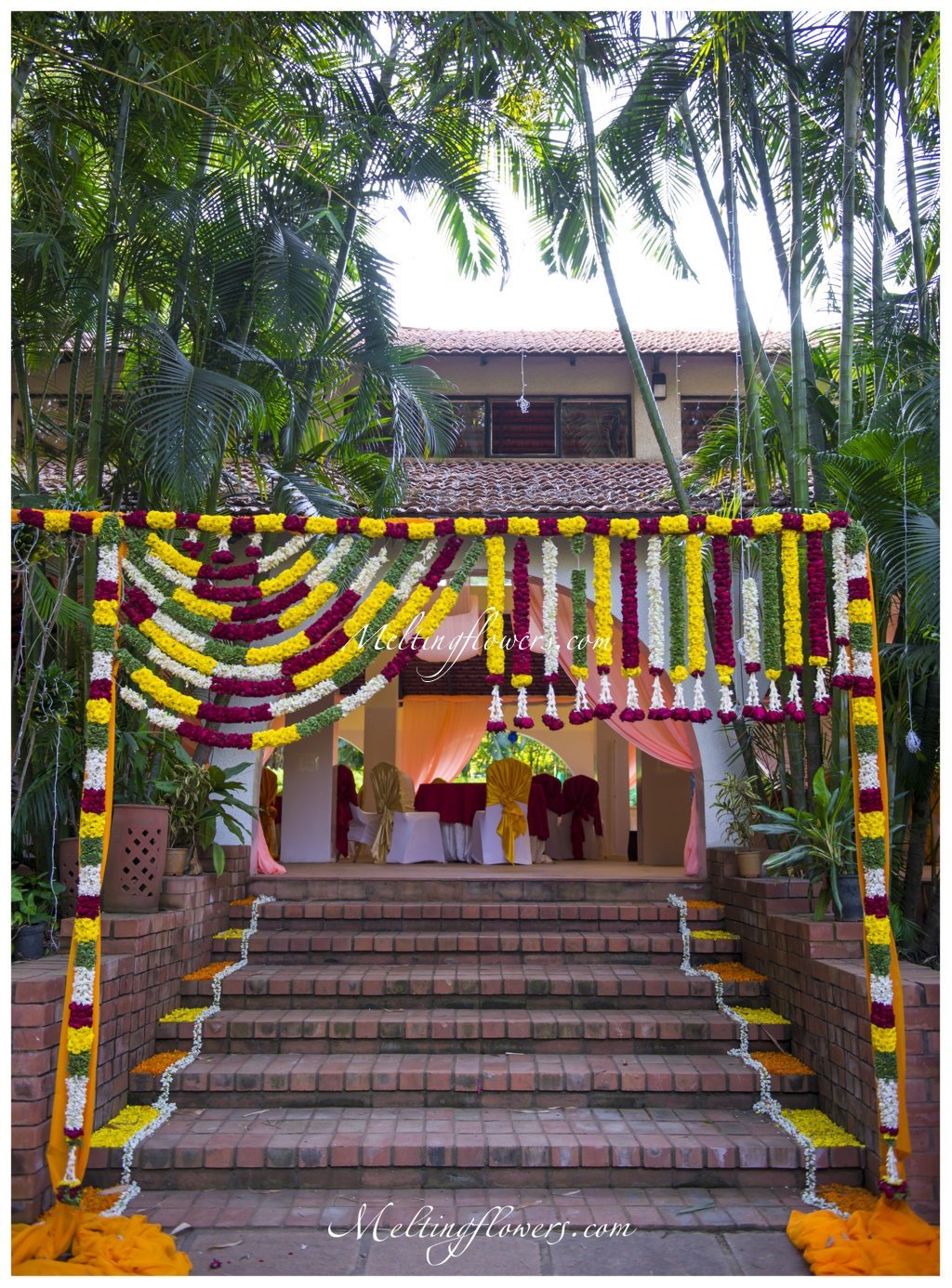 Resorts can have entrances wherever you feel is appropriate instead of mainstream entrances, as that way you can catch the attention of your guests using the unusual approach.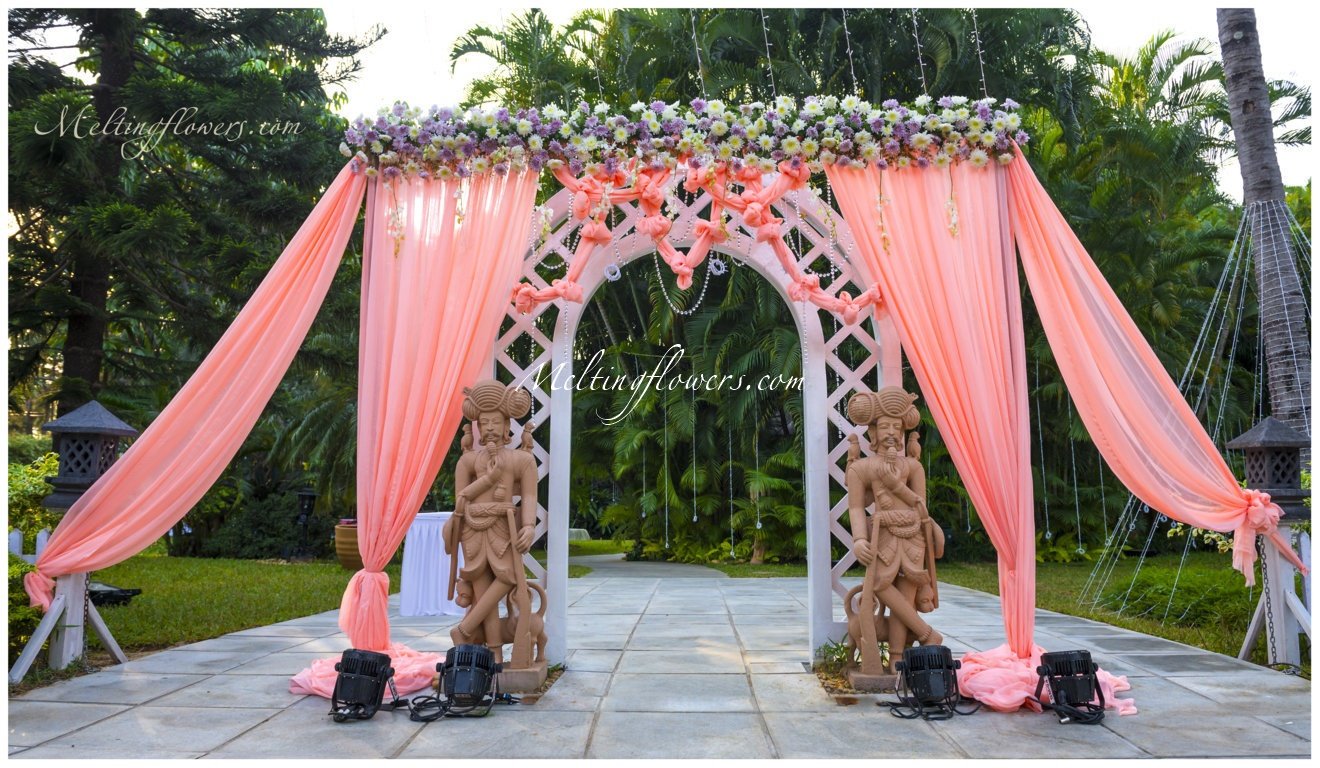 What's prettier than a pathway with sunshine marigolds!
You could also have a nice flower arrangement in the form of a pookalam (the Malayalam tradition of arranging flowers in the form of a pretty design to welcome guests. It is mostly done for Onam.)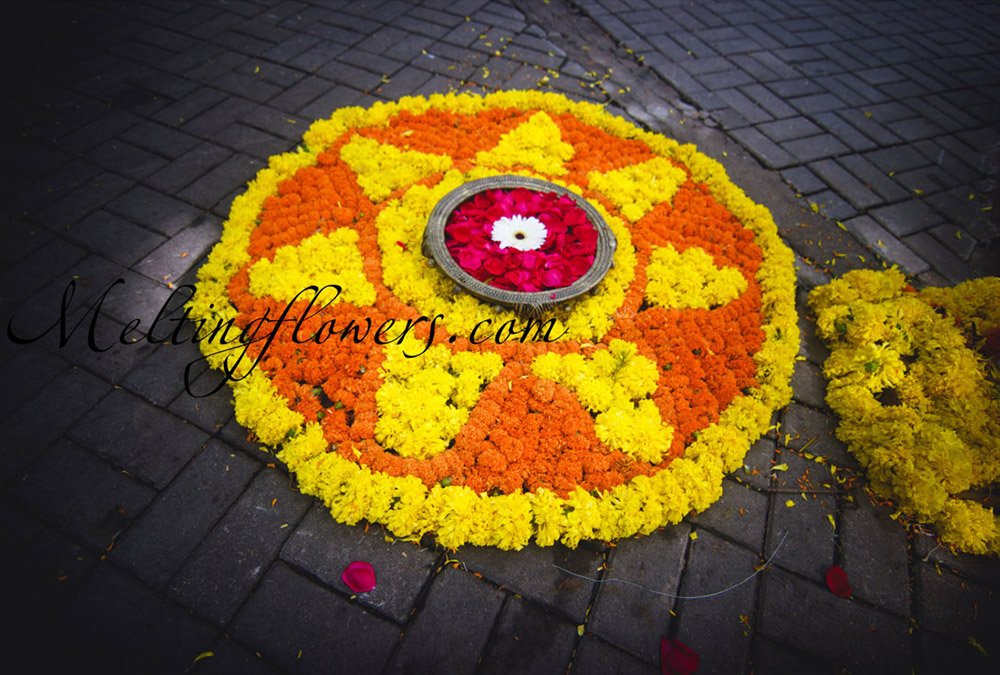 You could also have the traditional indian lamps (vilakkus) to go with the entrance décor.
It's completely left to you to play around and find the right pick for the entrance.
Follow your heart, and the rest will fall in place. 🙂