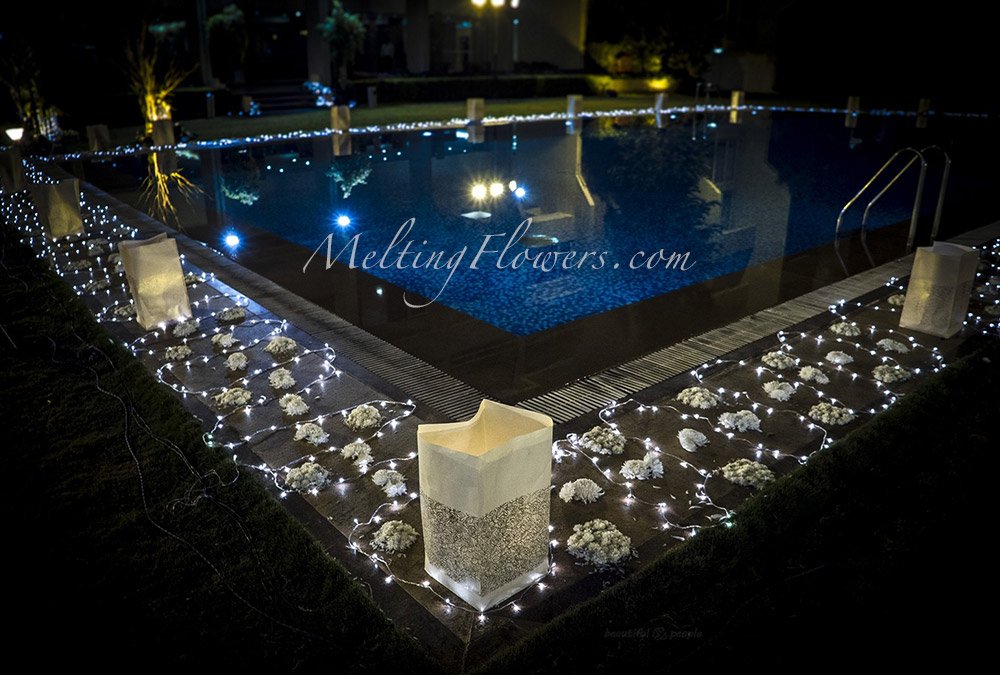 Hey, are you planning a cocktail party reception after your wedding? Must be, as this is the latest trend appreciated by all. But do you know that cocktail party decorations are a little different from wedding arrangements? Yes, cocktail parties are full of enjoyment, but you cannot ignore the chances of any disaster.
On your reception, the family members and friends will come together to share your happiness and ultimately dance the night out.
"The happiness of your guests is your responsibility, as long as they are under your roof."
So, along with marriage decoration, you should make all necessary arrangements so that the event ends on a happier note.
Things you should take care of: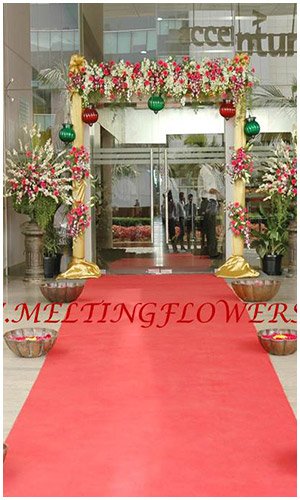 While you are organizing a cocktail party, make seating arrangements for at least half of the guests. After enjoying drinks and music, at some point, people will want to rest their legs. It would be bad to keep them looking for chairs, isn't it?If you don't do so, the tired guests will leave early ending the party before time.
Don't forget to feed them:
A cocktail party doesn't mean guests will dine on drinks only. You should feed them with enough food so that they won't have to cook back home. If you are thinking of saving money, this is certainly not a good idea to keep invitees hungry.
Where's the party tonight?
If you don't arrange for any entertainment, this is what your guests will keep wondering,complaining of a boring reception. This should include even in your wedding decorations too. Arrange for some games or music.
While wedding was a traditional affair, it's not a bad idea to host a cocktail party at your reception. What are the other necessary things to be considered then?
Venue–
Selecting an appropriate venue has a lot to do with the entire event. You can host a cocktail party anywhere – both in open or closed area. But this will largely depend on the number of guests attending the event. Ask the events decoration Bangalore to help you out in choosing the right place based on your budget and guest list.
Décor –
Obviously, what you have done in marriage decoration will not be the same for a cocktail reception. Even here, a theme goes well to keep up the flow. You can choose a contrast of black and golden. In that case, all decorative items would be black and brighten the location using golden lights.
Stock at bar –
So, the venue and theme are selected. But what is the use if that bar runs short of alcohol? You should consider this at first whether there is an adequate quantity of drinks for guests.Also, list out the brands and types the bar is going to deal in.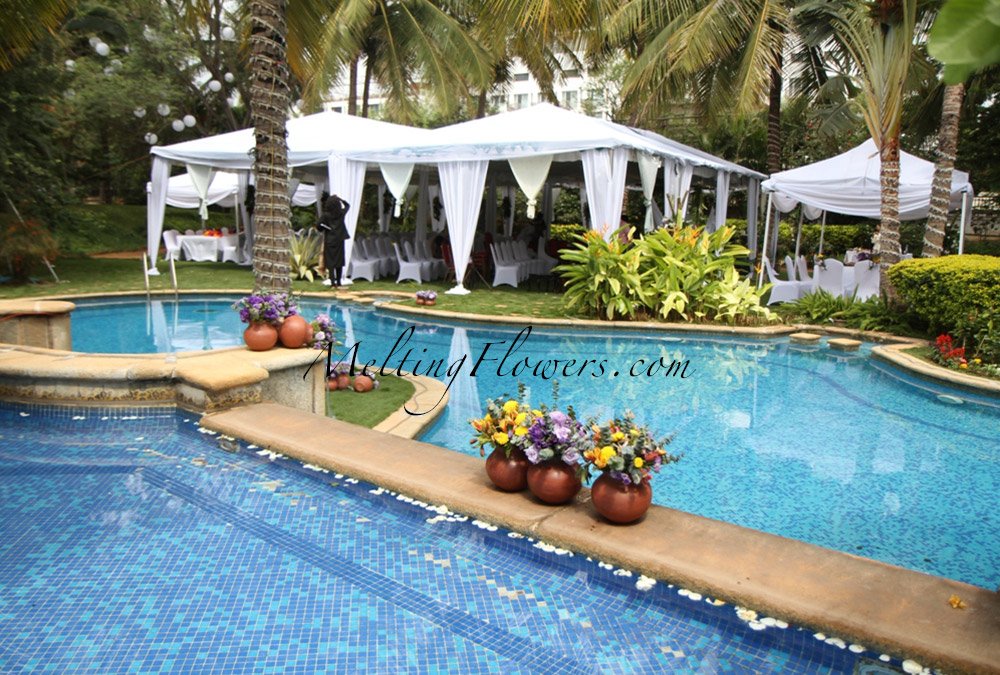 Soft drinks –
Are those guests not allowed who don't drink alcohol? Then what is the alternative for them? Soft drinks! Do arrange for some fruit juices or appetizing mock-tails for them. Events decoration Bangalore can make arrangement for everything.
What I did is that appointed a reliable company who were responsible for managing the whole event. Also, they know how to make cocktail party decorations to drive your guests away. Have you decided on your planners?