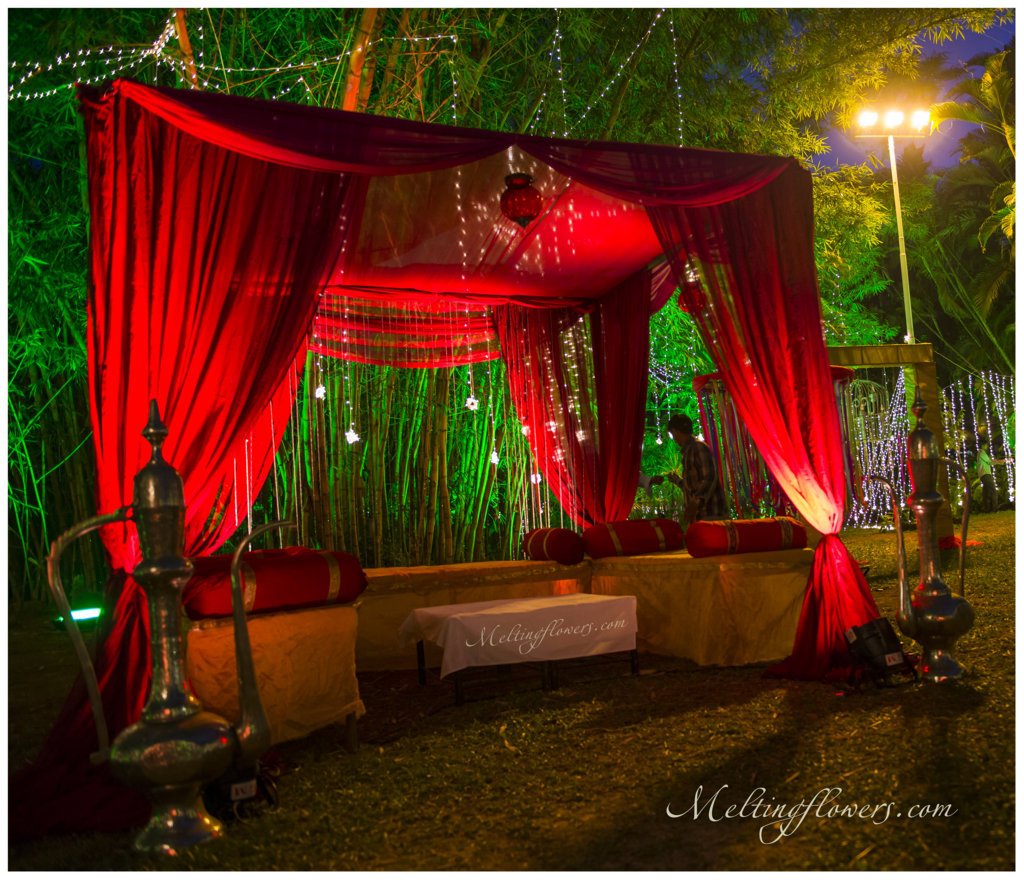 A cocktail party is probably one of the last parties you'd have as a bachelor. Enjoy the freedom as much as it lasts, for you'll have a loving spouse to keep you on your toes all the time. As much as it is fun to be with the person you love, every person goes through that feeling of getting cold feet before the wedding. Why not ease it with a cocktail party!
The one fun thing about these parties are that, you don't have rules to follow. You set your own rules from decorations to arrangements and food. Decide how you want the food to be. If you're willing to hire a group of caterers who are arranging a buffet system, you could make sure that the buffet table is nicely decorated with drapes for a royal look.
However, if finger food is your idea, where waiters swarm around the place, serving food every five minutes, you could have the seating arrangement like a bunch of chairs with round tables that are decorated,so that your guests can sit there.
You could also have diwans and cozy tents on top of them, like the one given in the picture to go for a different look from the usual stuff.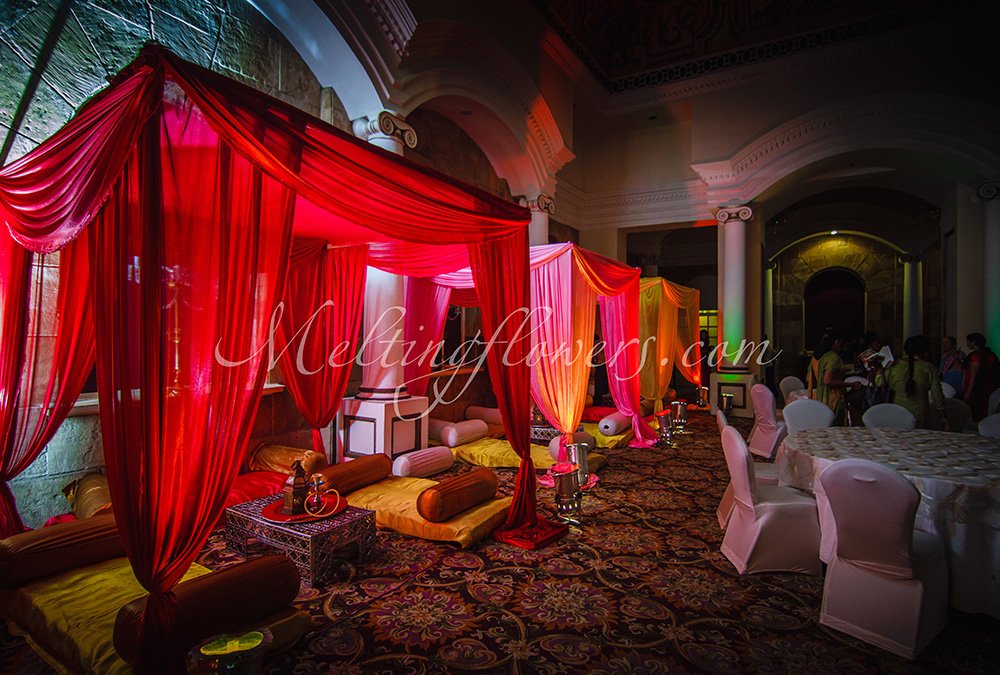 Going for different stuff also makes the pictures look brilliant and unique. Our nature has a lot to offer, and one of the best things nature came up with is flowers. Hiring specialists in the field who are available to decorate almost any event you want them to, can help with revamping your party. Add that extra bit of Oomph to all your parties and make them the ones that everyone wants to go to! If you get a whole package deal, they will do all of the work for you starting from decorating your house to make it look festive, to wedding backdrop decorations and decorating every place where you might think of having an event.
You can adopt brilliant ideas like the ones given in this post to decorate your cocktail party. From drapes to balloons to lights to flowers, wedding decorators can be trusted for they make brilliant ideas to pump up your party spirit.