Indian weddings are one of the grandest in the world. So quite obviously, an year long planning goes into it to decide on the venue, caterers, attire, jewelry and much more. Indian weddings unlike any other wedding is preceded by a series of pre-wedding ceremonies which includes ring exchange ceremony, haldi, mehndi , sangeet to name a few which may vary depending on the cultural background of the couple. These days theme based wedding decorations are a huge hit – the best being the one with floral decoration. Flowers remain the no.1 way to decorate your dream wedding venue. Given below are some of the ways to use flowers for your pre-wedding ceremonies.
 1. Traditional Flower Colors
Some colors comes to be naturally associated with the wedding ceremonies- radiant yellow for the yellow ceremony, olive green for mehndi and purple-pink for the sangeet ceremony. If you want a traditional Hindu pre-wedding decor then you can opt for this type of floral decoration. Check out the works of different wedding decorators and select the best wedding decorator.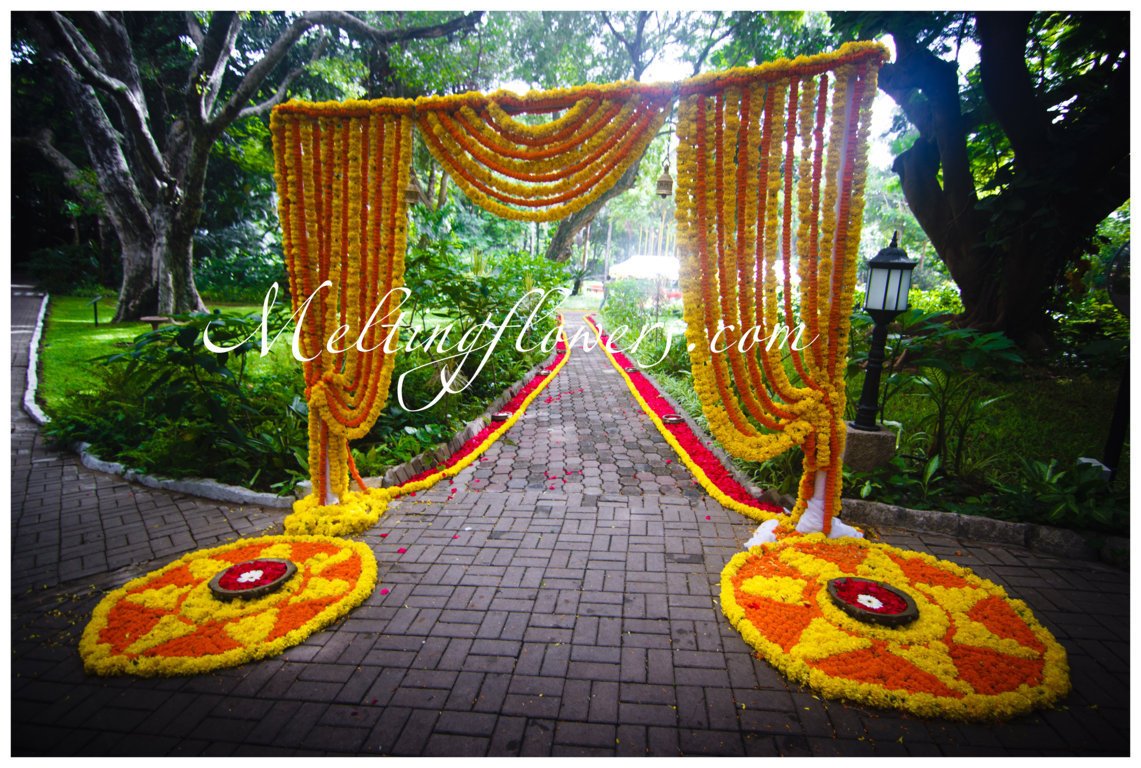 2.The Royal touch
Couples opt for Raja-Maharaja's royal style wedding decor to give a royal touch to their pre-wedding ceremonies. Colors like deep red, purple, golden can be used for this type of decoration. 
3. The innocent white
If you prefer a simple yet an elegant pre-wedding ceremony, then white and cream combination will suit you the most. 
4. Exotic Floral drops
Looking out for something different? Use exotic flowers to decorate your venue to give it a refreshing look. This type of floral decor is ideal for outdoor ceremonies.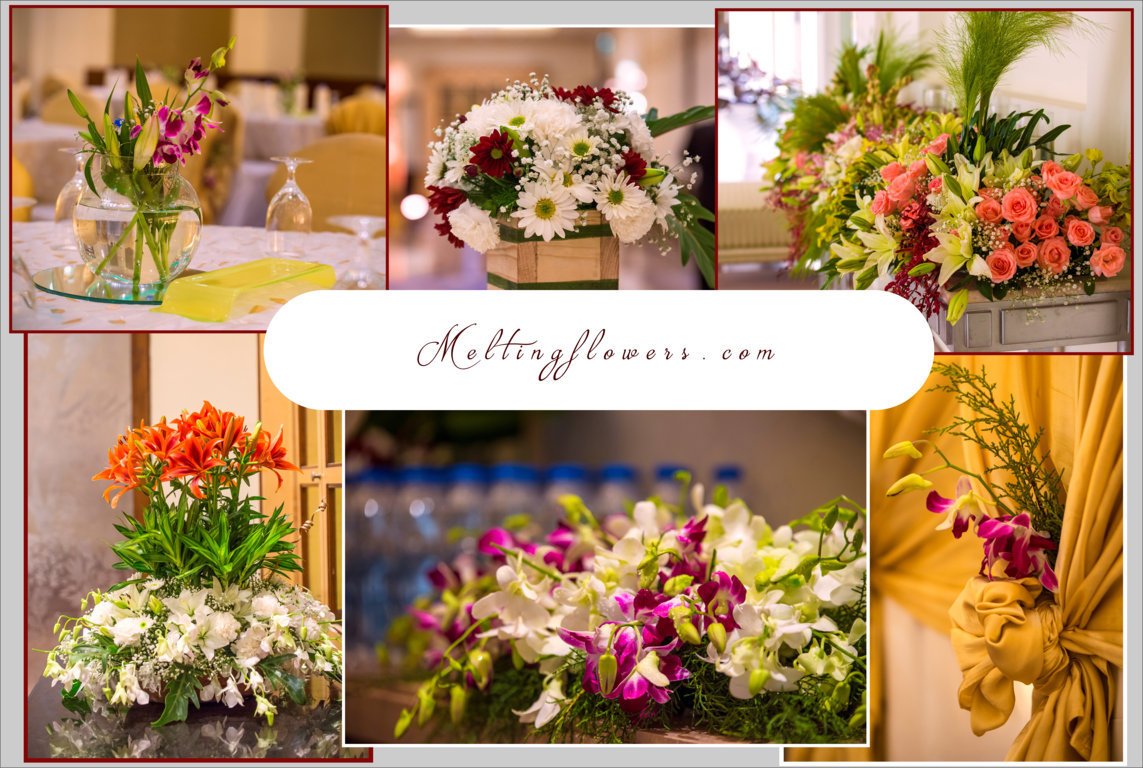 5. Go Colorful 
Gone are the days when weddings were restricted to just a few color combinations. If colors add essence to your life then a colorful floral decor is the best pre-wedding decor for you.